Sea Burials given a sense of dignity
Share - WeChat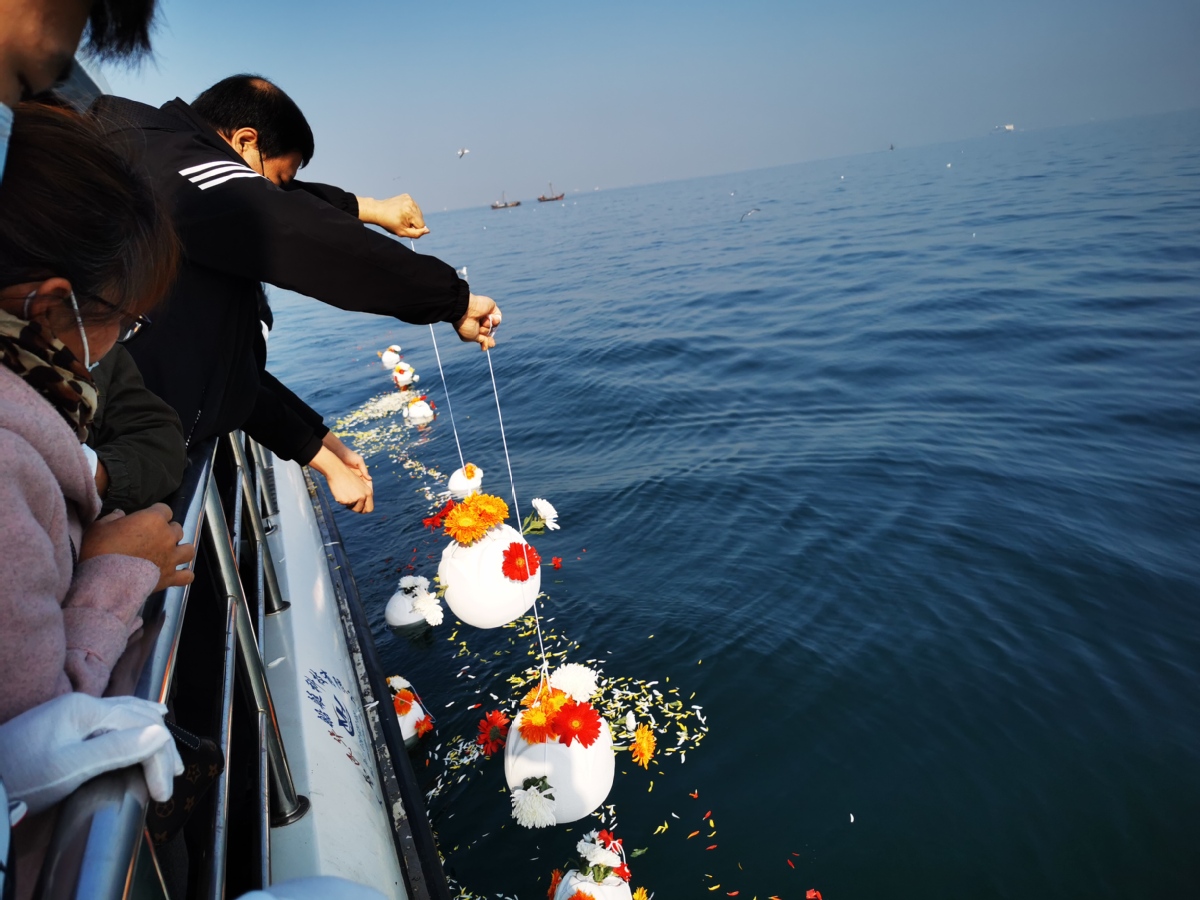 Ceremonial touches provided for solemn business
When Chen Qi, 64, completed a mass sea burial on the morning of Oct 30 and steered his 33-meter-long yacht back to its berth in Dalian, Liaoning province, he found another group of people waiting for him.
They had hired a 17-meter vessel owned by Chen for a private sea funeral.
"As you can see, I ferry one group after another-until one day I will be the one being buried at sea," Chen said calmly at the wheel of his tailor-made craft.
He has run one of the biggest sea burial service centers in China for 23 years, but has never kept count of the number of people's ashes that have been spread across the sea from his four boats. However, he estimates that last year alone, the figure was more than 7,000.
There are mainly three types of people who choose sea burials, according to Chen.
Some have special feelings about the ocean, while others cannot be buried in family graves due to local customs or traditions, especially those relating to cases of suicide or accidental death. Finally, there are families who cannot afford a traditional land burial.
For the mass sea burial on Oct 30, the Civil Affairs Department in Tieling, Liaoning, provided a subsidy of 1,502 yuan ($225) for each family of the deceased.
In addition, the department covered all expenses, including paying for up to three relatives to travel to Dalian, a one-night hotel stay and two meals, all of which were arranged by Chen's company.
However, such subsidies vary from city to city, and private sea burials are not subsidized, Chen said.
"Last year, we carried out more than 600 sea burials, about 80 percent of which were private," he said.