UK increases defense spending
By JONATHAN POWELL in London | China Daily Global | Updated: 2020-11-20 09:45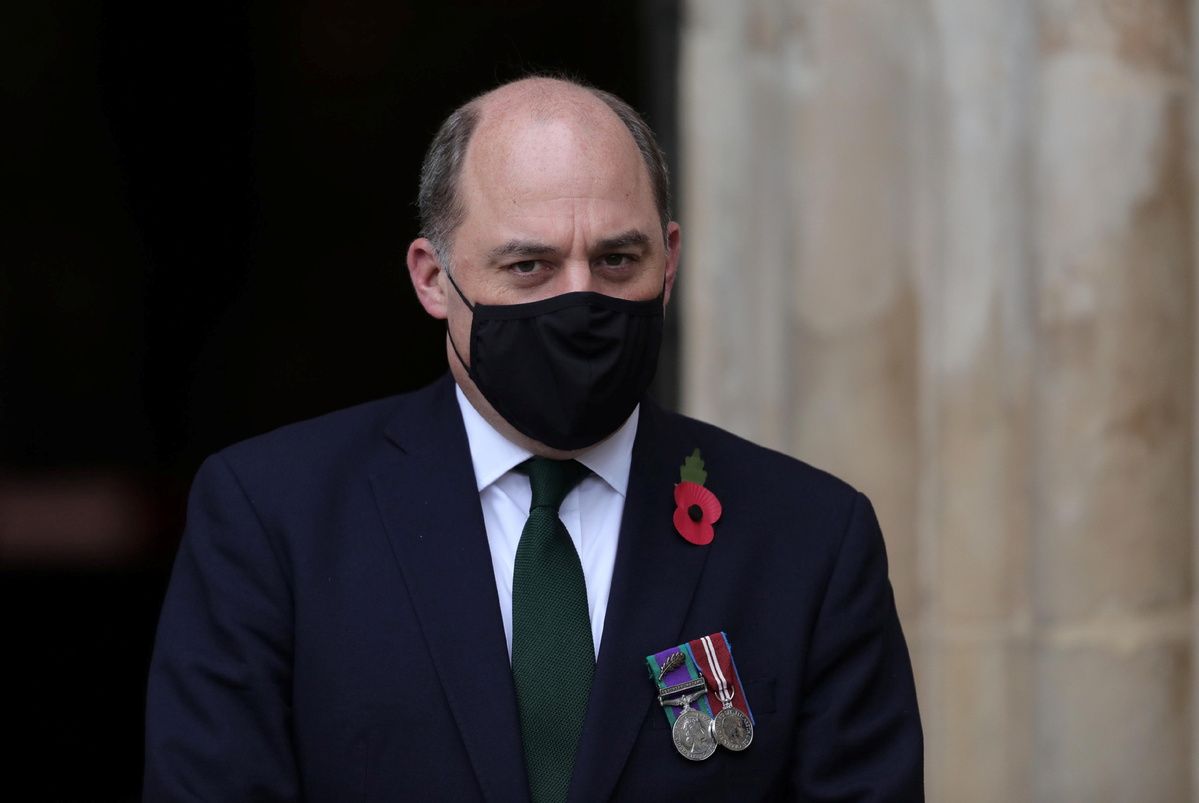 The United Kingdom government announced on Thursday its biggest program of investment in military defense since the Cold War that will bring new technology to the armed forces.
Prime Minister Boris Johnson was due to set out a 16.5 billion pound ($21.9 billion) increase in defense spending over four years that will include the creation of an agency dedicated to artificial intelligence, and a "space command" capable of launching the UK's first rocket by 2022.
The Treasury had been arguing for a smaller increase as part of its upcoming Integrated Review, but Defence Secretary Ben Wallace has persuaded Johnson that investment in military strength is a priority.
The government has not revealed where the extra funding will come from and the decision comes after the Treasury has spent billions on trying to protect jobs during the COVID-19 pandemic that has pummeled the nation's economy.
The annual budget of the Ministry of Defence is reported to be set at 41.5 billion pounds, so 16.5 billion over four years is close to a 10 percent increase.
The amount is much more than the governing Conservative Party's manifesto commitment to a 0.5 percent increase in defense funding for each year of its Parliament term.
"I have taken this decision in the teeth of the pandemic because the defence of the realm must come first," Johnson said in a statement.
"The international situation is more perilous and more intensely competitive than at any time since the Cold War and Britain must be true to our history and stand alongside our allies. To achieve this we need to upgrade our capabilities across the board."
He added: "This is our chance to end the era of retreat, transform our armed forces, bolster our global influence, unite and level up our country, pioneer new technology and defend our people and way of life."
The investment in various projects is expected to generate 10,000 jobs each year across the UK, according to the government.
Wallace told the BBC Breakfast program: "When I looked across at the armed forces today I saw them with equipment that was out-of-date, I saw our adversaries across the world having better equipment, the ability to attack us and harm us getting wider and wider from our capabilities.
He said there would potentially also be an increase in military personnel working in "electronic warfare, signals intelligence, long-range fires".
Speaking on BBC Radio 4, he said: "We have to move with the threat. If we don't learn from the threat we will end up fighting yesterday's battles."
He said the defense spending would not come at the expense of overseas aid, according to Sky News.