Biden calls challenge 'irresponsible' as Giuliani presses case
By HENG WEILIin New York | China Daily Global | Updated: 2020-11-21 01:17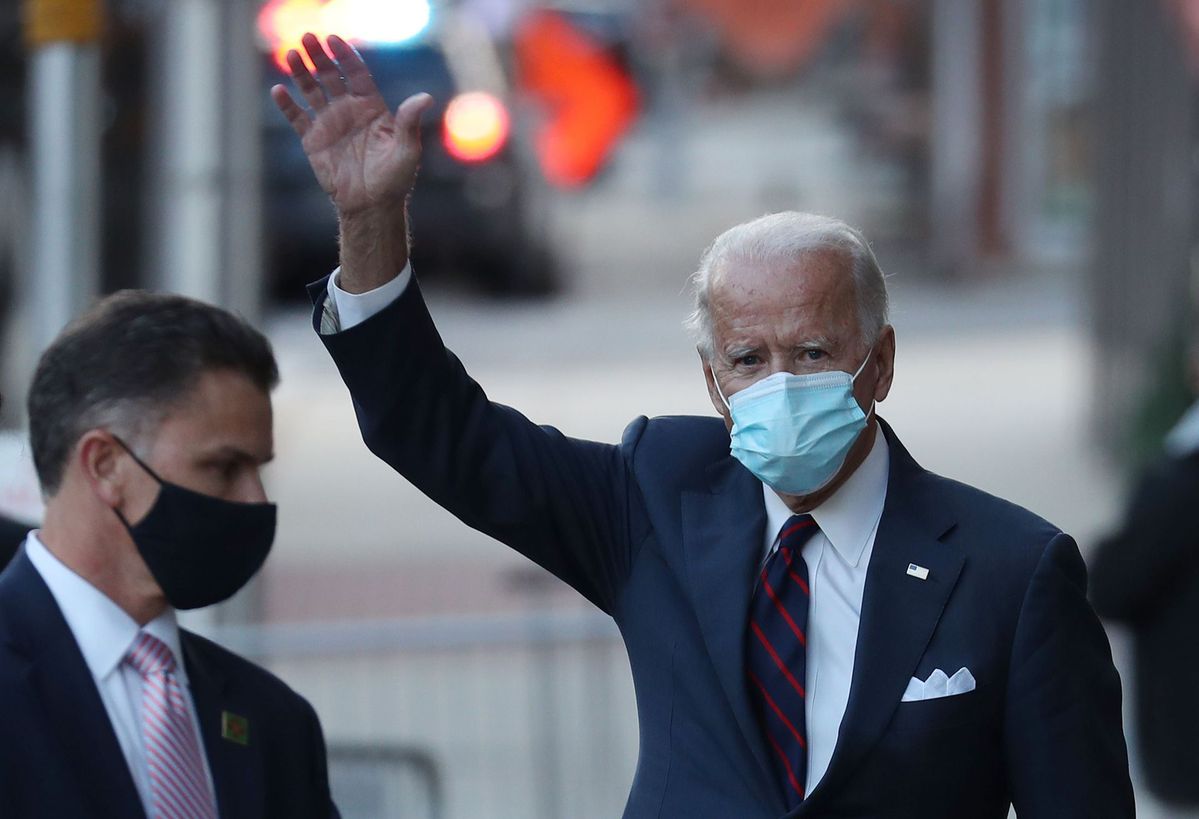 President-Elect Joe Biden called President Donald Trump's challenge of the Nov 3 election results "totally irresponsible" on Thursday as Trump's attorney Rudy Giuliani, in a nearly two-hour press conference, claimed there were election irregularities.
Trump has launched legal challenges in multiple states and claimed that he has won the election, although the challenges so far have not yielded any changes in the outcome. His administration has refused to recognize Biden as the winner, blocking Biden's transition team from funding and office space and from receiving classified briefings.
Biden said he was not concerned Trump's refusal to concede would prevent a transfer of power but said it "sends a horrible message about who we are as a country".
Biden has talked to Republican lawmakers on Capitol Hill but has not yet spoken to Senate Majority Leader Mitch McConnell.
"As you know, they've known each other for 30 years," Ron Klain, Biden's pick for chief of staff, said on CNN. "When the time is right for them to talk, they will not need an introductory coffee or get-to-know-you session, that's for sure."
Trump's campaign is trying to persuade Republican state legislators to intervene in states won by Biden.
The new strategy, confirmed by three people familiar with it, according to Reuters, is being pursued as Georgia on Thursday affirmed Biden's victory there after a recount.
Biden has tallied 306 electoral votes to Trump's 232 in the Electoral College; 270 are needed for victory.
A hand recount completed Thursday evening in Georgia found that Biden received 12,284 more votes than Trump, according to The Atlanta Journal-Constitution.
The Trump campaign has so far filed at least nine lawsuits challenging the election and its results, scoring two minor victories — over extended poll hours at some Clark County, Nevada, voting sites on Nov 3 and on the setting aside of some mail-in ballots in Pennsylvania, which Biden won by more than 82,000 votes, according to Edison Research.
At a wide-ranging news conference on Thursday, Giuliani said he planned to file more lawsuits and that Democrats had engaged in a "national conspiracy" to manipulate vote totals, though he admitted he did not have any evidence of such activity.
"We cannot allow these crooks — because that's what they are — to steal this election. They elected Donald Trump. They didn't elect Joe Biden," Giuliani said.
"That press conference was the most dangerous 1hr 45 minutes of television in American history," tweeted Christopher Krebs, who led the US government's efforts against election disinformation until he was fired by Trump earlier this week.
On Tuesday in Detroit, Republican members of the Wayne County Board of Canvassers at first refused to certify the election results, then reversed themselves, then signed affidavits that they wanted to rescind their certification.
One of the board members told Reuters that Trump called her after she agreed to certify the results.
Secretary of State Jocelyn Benson on Thursday said Michigan would be conducting a planned, voluntary audit after the results were certified, which she called routine.
The Trump campaign has already asked a judge in Pennsylvania, where Biden won by 82,000 votes, to declare Trump the winner and said its Republican-controlled legislature should choose the state's 20 Electoral College voters.
Giuliani on Thursday, who at one point referenced the comedic film My Cousin Vinny, starring Joe Pesci, who plays a reluctant defense lawyer, claimed he had "hundreds" of sworn affidavits as evidence that he would not share, saying it would put his witnesses' lives at risk.
"I know you keep reporting falsely that we have no evidence," he said. He then read an affidavit from Jessy Jacob alleging fraud at the Detroit center where votes were counted.
A judge found the claims, while serious, were "generalized" and had "no date, location, frequency, or names of employees".
"We have 100 more of these. I can't show them to you," said Giuliani, who said people who signed them would be "harassed".
Giuliani also referenced Dominion Voting Systems machines, whose software he claimed "deleted" votes for Trump and "switched" them to Biden.
"When I went to bed on election night, he (Trump) was ahead in all those states. … How is it they all turned around?" he asked.
That may have had to do with mail-in ballots being counted after in-person votes in many states.
Dominion is a privately owned company headquartered in Toronto that supplies voting equipment to 28 US states.
"No credible reports or evidence of any software issues exist," the company said in a Nov 17 release. "Human errors related to reporting tabulated results have arisen in a few counties, including some using Dominion equipment, but appropriate procedural actions have been taken by the county to address these errors were made prior to the canvass process."
Reuters contributed to this story.