Forum: Vaccine not a 'silver bullet'
By ZHAO HUANXIN in Washington | China Daily Global | Updated: 2020-11-21 01:17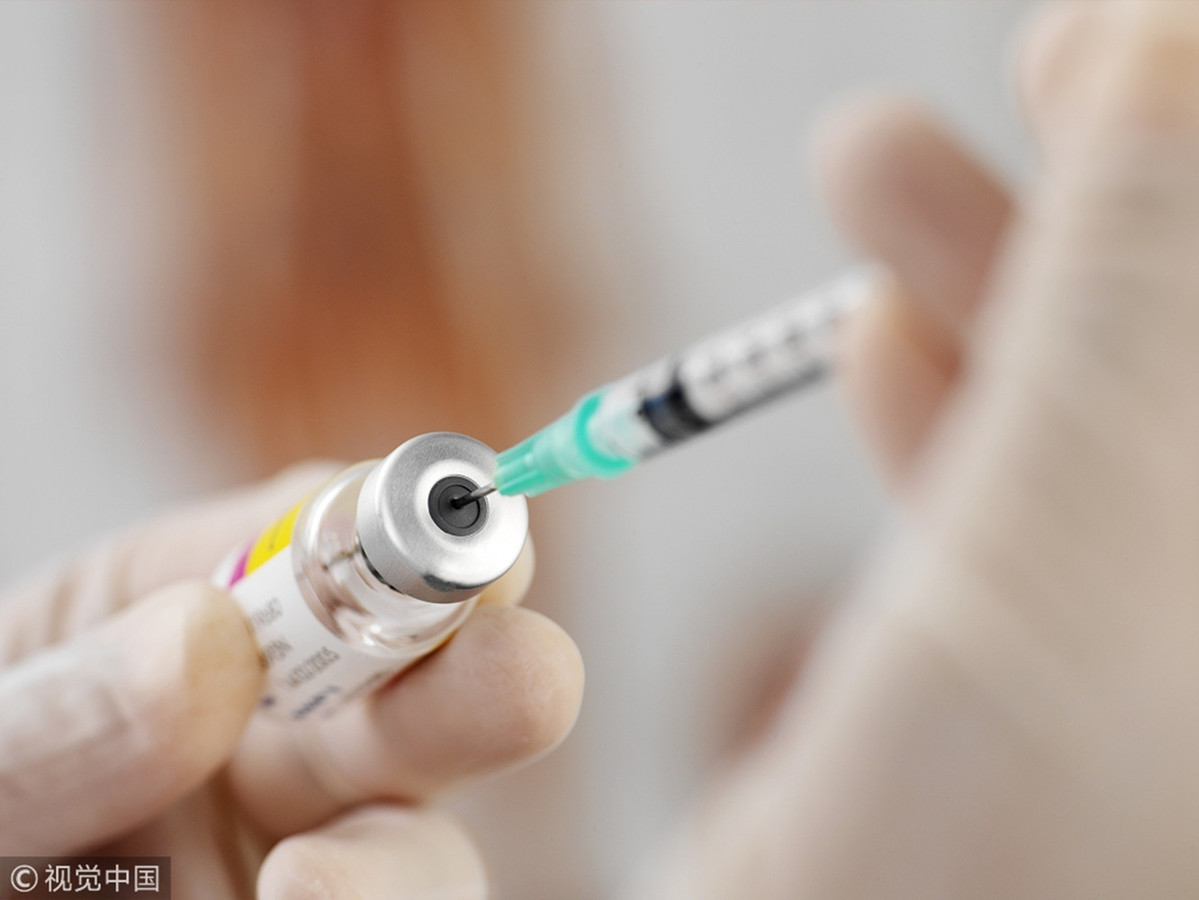 A vaccine could be a "game changer" in the battle against the COVID-19 pandemic, but it "is not a silver bullet", meaning public health measures are essential before the doses are made available on a timely as well as an "equitable and affordable" basis, participants to the Bloomberg New Economy Forum agreed on Thursday.
Stéphane Bancel, chief executive officer of Moderna, whose late-stage COVID-19 vaccine trials show 95 percent efficacy, said, "What makes me more excited is the fact that 11 people with severe disease, they were all on placebo."
That suggests the vaccine could prevent almost all cases, while the remaining few infections could have just mild symptoms.
"We think this could be a game-changer," Bancel said at an online panel discussion. "So what we're doing now is getting the final data all locked up submitting to the regulatory agencies around the world."
Both Moderna and another drugmaker partnership, Pfizer/BioNTech, have recently announced successful vaccine trials.
Dr Anthony Fauci, director of the National Institute of Allergy and Infectious Diseases said Thursday at a White House Coronavirus Task Force briefing that the two vaccines were "solid" and that the speed at which they were developed had not compromised their safety or integrity.
But "it's not a silver bullet", Bancel said of a vaccine. People still need public health measures, such as wearing a mask, which is the best weapon "when you have no other way at the beginning".
He said some countries, including China, have done an excellent job in controlling the virus, while in some countries it's "very out of control".
"In some places you see people going to crowded places with no mask, or eating inside restaurants with no mask, I don't understand it; it makes no sense to me," he said.
Wu Zunyou, chief epidemiologist of the Chinese Center for Disease Control and Prevention, also said that a vaccine is a good technical weapon for control of the pandemic, however, it couldn't be used to bring the infections under control before next spring.
"I think the public health measures, like wearing masks, social distancing, hand-washing, and ventilation are still the effective measures to be used," Wu told the forum.
Asked what the world can do better in a similar crisis next time, Wu said it's important for a country to take action at the same pace, for "without getting compromise or agreement", it is very difficult to bring a pandemic under control.
As more than 11 million people have been diagnosed with infections and at least 250,000 have died from the coronavirus, the US Centers for Disease Control and Prevention issued recommendations on Thursday, a week before Thanksgiving, asking people not to travel for the holiday nor spend it with people from outside their households.
Billionaire philanthropist Bill Gates said the country's scenario in the virus control was "mind-blowing". The Microsoft Corp co-founder said the only thing the US did well was fund research and development of new medicines from companies around the world.
"The rest of it, the US is sort of at the back of the pack — the diagnostic work, we did the messaging; even today, the messaging is reaching a new level of incoherence," he said.
Asked if the disease can actually be eliminated, Gates said, "We don't know enough yet.
"There's a good chance we can do that. But we'll have to look at the vaccines, how good they are at blocking transmission," he said.
"Because this is a super spreader disease, it is likely we can do that. Otherwise, we'll have to maintain immunity on an indefinite basis, which probably means booster shots," he added.
Also speaking at the forum, Tedros Adhanom Ghebreyesus, director-general of the World Health Organization, said that all the instruments to fight COVID-19, especially therapeutics, diagnostics and vaccines, must be available on the basis of equitable and affordable access for all.
"Let me be clear, vaccines cannot only go to the wealthy in a few select countries. This is not just a moral imperative and a public health imperative. It's also an economic imperative," he said.
In an interconnected world, if people in low- and middle-income countries miss out on vaccines, the virus will continue to spread, and the economic recovery globally will be delayed, he said.
"Equitable access is in the national interest of each and every country," Tedros said. "Vaccine nationalism will prolong the pandemic, not shorten it."