Xi: Make COVID vaccines public good
Share - WeChat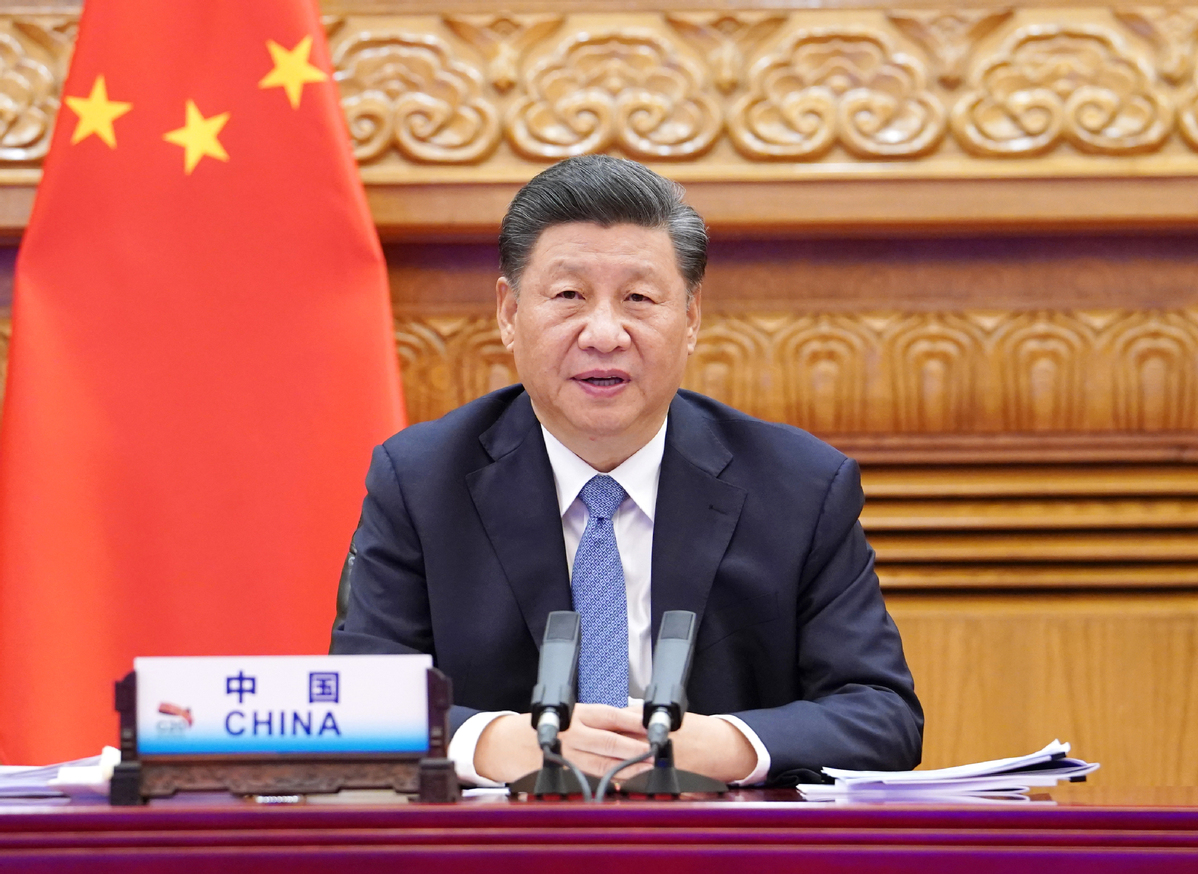 BEIJING - President Xi Jinping on Saturday attended the G20 Riyadh Summit and delivered a speech at the summit via video link in Beijing. Here are some highlights:
Fighting pandemic
- The G20 should make concerted efforts in fighting the most serious pandemic in a century.

- The G20 should support the WHO in coordinating resource allocation to ensure equitable and efficient distribution of COVID-19 vaccines worldwide.

- China will honor its commitment of giving assistance and support to other developing countries, and work to make vaccines a global public good accessible and affordable to people around the world.

- Strengthening the global public health system as well as preventing and controlling the COVID-19 pandemic and other infectious diseases are the most urgent tasks at present.