UK prepares to emerge from pandemic lockdown
By EARLE GALE in London | China Daily Global | Updated: 2020-11-23 09:08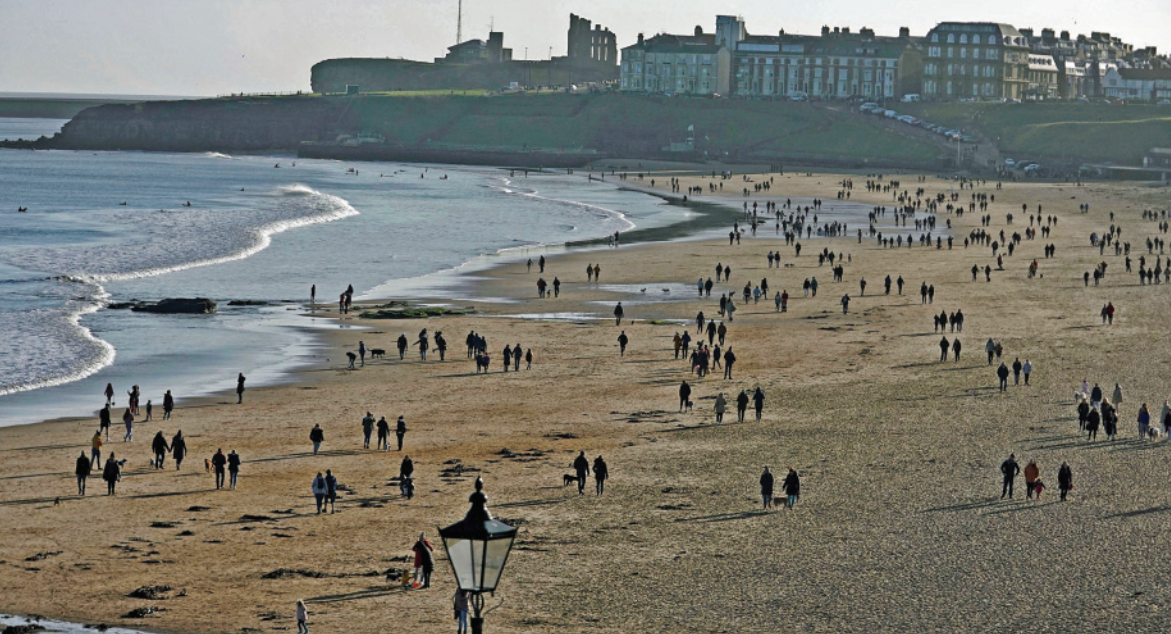 Prime Minister Boris Johnson explained to members of the United Kingdom government on Sunday the restrictions that will be in place when England emerges on Dec 2 from its second full novel coronavirus lockdown.
He will share the plan with other members of Parliament and the rest of the nation on Monday.
The next phase is widely expected to call for England to return to a three-tier warning system, in which the risk posed by the virus in cities and regions is judged, according to the number of COVID-19 cases and deaths, and with restrictions tailored accordingly.
But the BBC said the new three-tier system will be much stricter and more prohibitive than the one in use a month ago, before the current lockdown started.
The anticipated tougher rules follow reports of members of the government's Scientific Advisory Group for Emergencies saying publicly measures in the previous three-tier system were not strong enough to slow the spread of the virus.
An unnamed Downing Street spokeswoman told the BBC: "Everyone's efforts during the current national restrictions have helped bring the virus back under control, slowed its spread and eased pressures on the National Health Service, but the prime minister and his scientific advisers are clear the virus is still present, and without regional restrictions it could quickly run out of control again before vaccines and mass testing have had an effect."
In the meantime, there has been widespread speculation in the press about whether extended families will be allowed to gather as usual this Christmas.
The Daily Telegraph said on the weekend it understands several families will be allowed to gather as one "bubble" between Dec 22 and Dec 28.
Professor Calum Semple, from the University of Liverpool, told Sky News the government knows people are desperate to spend the festive season with loved ones, but also understands allowing that to happen will have a high price.
As the UK government prepares to unveil its plan, which is likely to remain in place all winter, Citizens Advice, a charity that offers legal support to people on low incomes, said London should offer more financial help to people who are asked to self-isolate.
The charity said those asked to isolate, rather than required to, do not qualify for a 500-pound ($664) government grant. Neither do working low-income people who are not claiming benefits.
Citizens Advice said those on small incomes should not be left struggling to pay bills because they are helping to prevent the spread of the virus.
"Ultimately, people are facing an impossible choice often," said Citizens Advice spokeswoman Katie Martin. "They are taking a big hit on their incomes if they can't work from home and they need to self-isolate, but they still have their bills to pay, their food shopping to do, children to care for."
The call for the government to spend more money follows it having to find billions for healthcare services, the furlough program, and an initiative to encourage people to support restaurants, and ahead of an expected announcement from Chancellor of the Exchequer Rishi Sunak that he will find an additional 3 billion pounds for the National Health Service. That money will be directed at tackling backlogs caused by the pandemic.
The extra spending is likely to be unveiled on Wednesday.
As a result of the extra funding, government borrowing in October hit 22.3 billion pounds and public-sector debt rose to more than 2 trillion pounds.
Meanwhile, as England prepares to emerge from its lockdown, a special COVID-19 envoy from the World Health Organization has warned that a third wave of the novel coronavirus pandemic could hit Europe in early 2021, if governments get things wrong now.
The Reuters news agency quoted David Nabarro as saying: "They missed building up the necessary infrastructure during the summer months, after they brought the first wave under the control, now we have the second wave. If they don't build the necessary infrastructure, we'll have a third wave early next year."
Nabarro said Switzerland's decision to allow skiing will likely lead to a "very high level of sicknesses and deaths".
The UK recorded an additional 19,875 novel coronavirus cases on Saturday and 341 deaths.