UK to launch 'test to release' travel regime
By JONATHAN POWELL in London | China Daily Global | Updated: 2020-11-25 09:16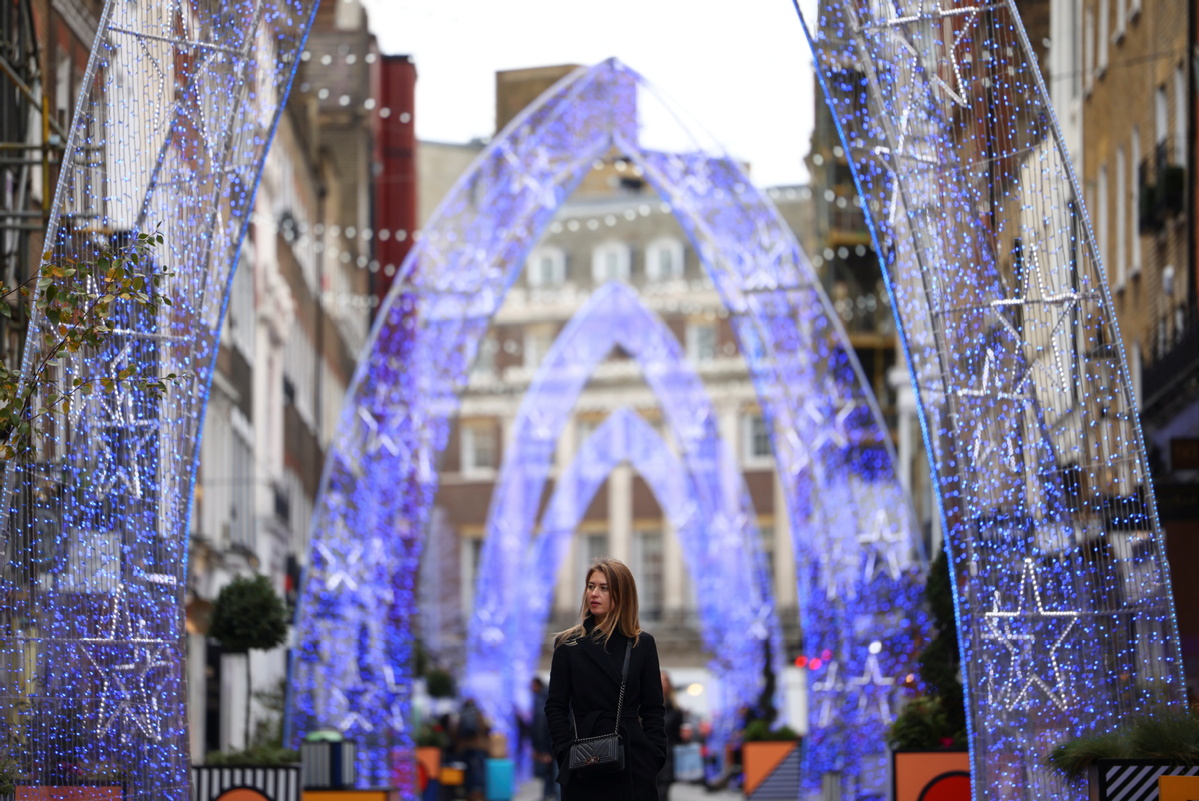 Move expected to facilitate family unification, boost travel industry
The United Kingdom's Transport Secretary has announced that the nation's travel quarantine rules will end on Dec 15 and be replaced by a new five-day "test to release" regime.
Under the plan put forward by Grant Shapps, from mid-December those returning from high-risk countries will be able to order a COVID-19 test, and if they test negative on their fifth day back in the UK they will be allowed to leave self-isolation.
Since mid-July, travelers have risked needing to self-isolate for 14 days upon arrival back in the UK if their destination was placed on a high-risk list.
In a social media post on Tuesday, Shapps said: "Our new testing strategy will allow us to travel more freely, see loved ones and drive international business. By giving people the choice to test on day five, we are also supporting the travel industry as it continues to rebuild out of the pandemic."
Travelers would pay for the testing costs, with kits currently costing in excess of 100 pounds ($133), according to The Daily Telegraph. However, the paper reported that ministers are seeking to green-light rapid saliva tests, which produce results within an hour and currently cost half the price.
The nation's airline trade body, Airlines UK, welcomed the announcement, but said reforms still need to go further. It said the move would "begin the process of opening up international travel and restarting UK aviation".
Airlines UK chief executive Tim Alderslade said the government needs to put in place "a pre-departure or domestic testing regime that can remove safely the need for self-isolation altogether, as quickly as possible".
Ryanair chief executive Michael O'Leary told the BBC's Today program that testing travelers coming to England should happen before they leave their holiday destination, not after they arrive.
Recent news of three effective vaccines in the pipeline have made the UK's economic outlook better than the Bank of England had previously forecast earlier this month, according to its chief economist.
In evidence to the Treasury Committee in Parliament on Monday, Andy Haldane said: "I'd say on balance that news has been to the positive side of our assumptions in November."
However, when asked if public complacency could cause a new resurgence of the pandemic early next year, Haldane said: "I can see that there is certainly the possibility of that risk coming to pass."
Earlier this month, the central bank predicted an 11 percent growth slump and pumped an extra 150 billion pounds into the economy.
Haldane said: "My general sense ahead of the vaccine news was that if anything people were a little too fearful of the future and that uncertainty was having quite a significant dampening and damaging effect on their willingness to spend and get out and about."
The Bank's governor, Andrew Bailey, said the progress on the vaccines felt like "the first light at the end of the tunnel" in several months.
Meanwhile, fears about COVID-19 in the UK have caused a rise in the number of children removed from school to be home educated by parents.
According to a survey of 151 local councils by the Association of Directors of Children's Services, also known as the ADCS, the number of home-schooled children in England rose 38 percent. The organization estimated that as many as 75,668 children were home educated on Oct 1, up from 54,656 a year earlier.
There is no official national data on the number of home educated children and estimates vary widely, according to BBC News. It said the latest official government figures suggest there were 8.89 million children registered in schools in England this year.
The BBC noted that the Department for Education last year consulted on setting up a register of all children and young people who are not educated in school.
Gail Tolley, who chairs the ADCS's educational achievement policy committee, said: "We want to be able to support these families to make sure they are making an informed decision and are equipped to offer a good and broad education to their children. However, without a statutory register it is impossible to know of every child or young person who is being electively home-educated."