Britain could be facing a 'systemic crisis'
By JONATHAN POWELL in London | China Daily Global | Updated: 2020-11-26 09:50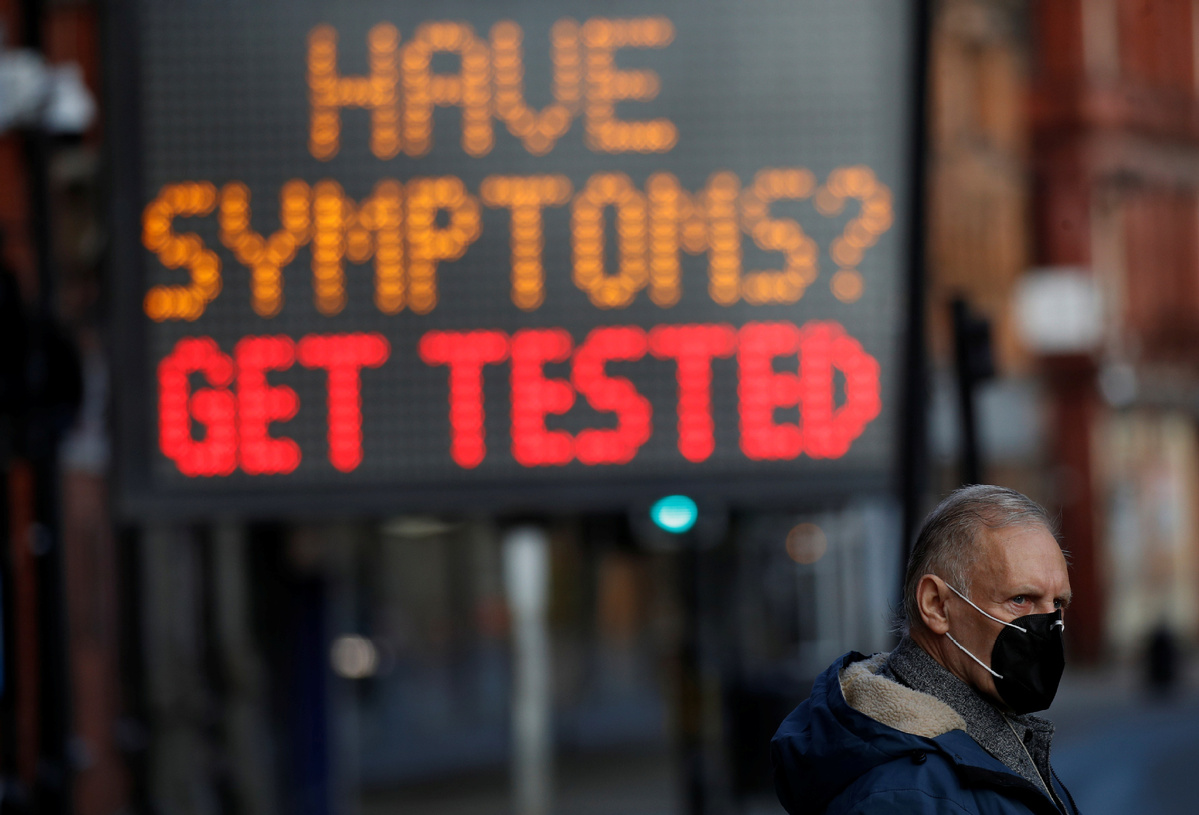 The United Kingdom could face a "perfect storm" of simultaneous disasters as it completes its exit from the European Union amid a second wave of the novel coronavirus pandemic, according to official government papers.
A Cabinet Office report seen by the Guardian newspaper warns of a "systemic economic crisis", as the country struggles to deal with the medical strain of handling the COVID-19 disease and the economic hit of departing from the EU.
"Winter 2020 could see a combination of severe flooding, pandemic influenza, a novel emerging infectious disease and coordinated industrial action, against a backdrop of the end of the (Brexit) transition period," it warns.
The UK officially left the EU on Jan 31 and is currently going through a transition period until Dec 31. London and Brussels have been trying to negotiate a post-Brexit trade deal, tackling several sensitive topics.
However, Prime Minister Boris Johnson's Cabinet has warned all government departments to prepare for a "no-deal" departure. If no agreement is reached in the next few weeks, the UK will defer to World Trade Organization rules on Jan 1.
The Guardian reported that the briefing paper, marked "official sensitive", summarizes the government's view on the state of the nation as it struggles to overcome the current crisis and braces for further setbacks.
The document, which is said to date back to September, is understood to detail plans for a "worst case" scenario across 20 different areas affected by the last stages of Brexit. It outlines areas of potential risk, ranging from healthcare to travel and policing.
It also warns about possible disruptions to food supply chains and public disorder, factors that will be further exacerbated, it said, by the COVID-19 pandemic, which will continue taking its toll on the country, especially in the area of healthcare.
"The pandemic has and will continue to limit the capacity of the health and care sector to prepare for and respond to the end of the transition period," the document warns, noting that a "sustained level of system disruption" was to be expected until April.
The government report claims there will be no overall food shortages, but that stockpiles built in 2019 were depleted during the pandemic, which could mean reduced availability in some fresh supplies and prices pushed up.
Families on low incomes will be most at risk of food insecurity if there is a no-deal Brexit, it warned.
According to the Guardian, the Cabinet Office said it did not comment on the contents of leaked documents, but said it was part of "intensive planning" to support individuals and citizens at the end of the transition period.
"As a responsible government we continue to make extensive preparations for a wide range of scenarios, including the reasonable worst case.
"This is not a forecast or prediction of what will happen but rather a stretching scenario. It reflects a responsible government ensuring we are ready for all eventualities," a spokesperson said.