Gender violence, inequality rife thanks to pandemic
By EARLE GALE in London | China Daily Global | Updated: 2020-11-27 09:40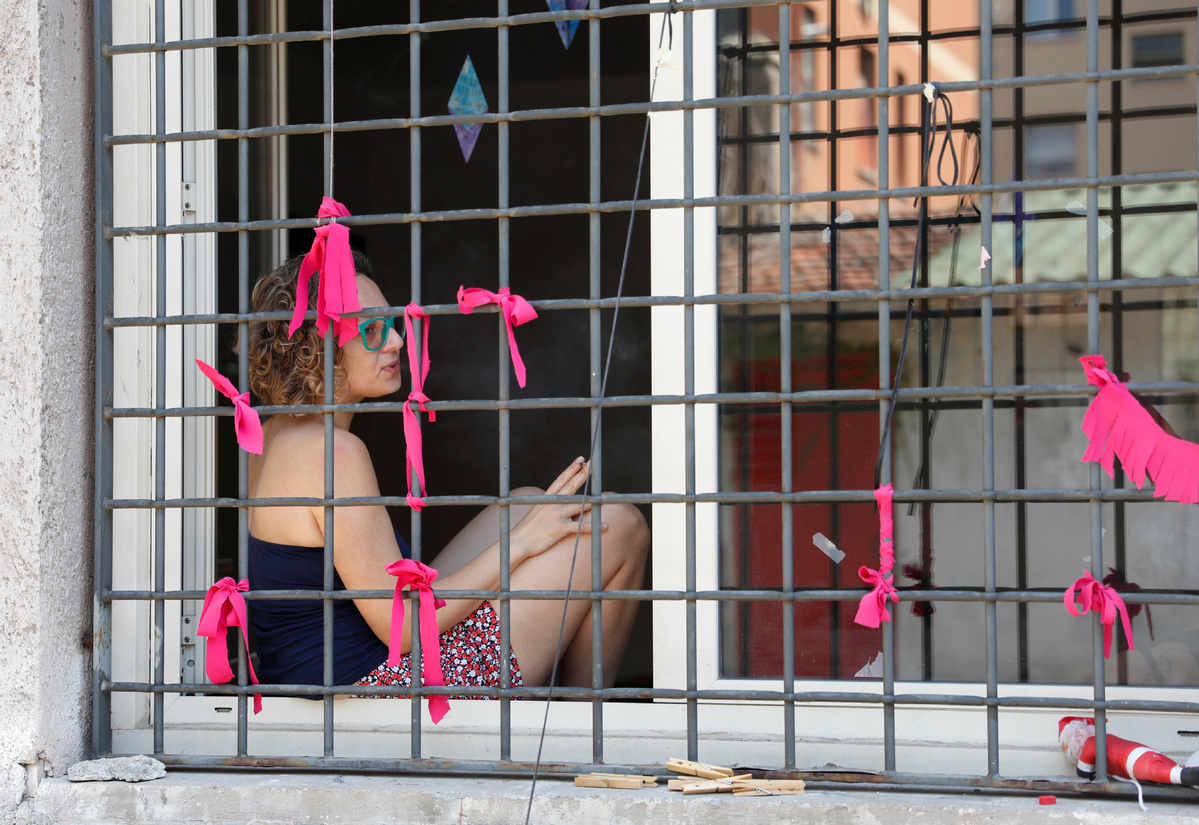 The United Nations has set aside $25 million to help tackle what it says is the worsening problem of gender-based violence against women.
The organization said the abuse has been made worse recently by wars and natural disasters, including the novel coronavirus pandemic.
The UN also called on other organizations to help tackle the "shadow pandemic" of gender-based violence against women.
The Guardian newspaper quoted Mark Lowcock, the UN's humanitarian chief, as urging other stakeholders to "put their money where their mouth is" and help with the work to protect women's rights.
"The needs of women and girls in humanitarian settings continue to be overlooked and underfunded," he said. "The COVID-19 pandemic helped reveal the full extent of gender inequality, while creating a set of circumstances that threaten to reverse the limited progress that has been made."
The funding will be used to finance women-led organizations that work to prevent violence and support survivors in accessing medical and legal services, mental health provision, counselling, and family planning advice.
The UN agency UN Women said around 243 million women and girls aged between 15 and 49 were sexually or physically abused by a partner during the 12 months before the pandemic started.
The organization believes an additional 15 million women are being attacked globally during every three months of lockdown.
A report last month by the International Rescue Committee came to a similar conclusion and said the global response to the novel coronavirus pandemic had largely failed women and girls.
The UN report was released to mark the start of an annual 16 days of activism against gender-based violence that runs from Nov 25 to Dec 10.
The Evening Standard newspaper added that data released by UN Women suggests the novel coronavirus pandemic could have set gender-equality back by 25 years.
The paper said UN Women research had found women have been doing more chores than usual around the house since the pandemic began. It reached the conclusion after studying 38 national surveys that focused on lower- and middle-income countries.
The report said women were doing three-quarters of the 16 billion hours of unpaid domestic work worldwide before the pandemic began, and much more today.
Anita Bhatia, UN Women's deputy executive director, told the BBC: "If it was more than three times as much as men before the pandemic, I assure you that number has at least doubled … Everything we worked for, that has taken 25 years, could be lost in a year."
She said the fact that families have been spending much more time at home has created a huge jump in domestic chores, with the lion's share of the extra work being shouldered by women.
The disparity has been exacerbated by the fact that many more women than men have lost their jobs during the pandemic. Recent data suggests 865,000 women stopped working in September in the United States, compared to 216,000 men.