Adios Diego: Argentina weeps for favorite son Maradona amid chaos
Share - WeChat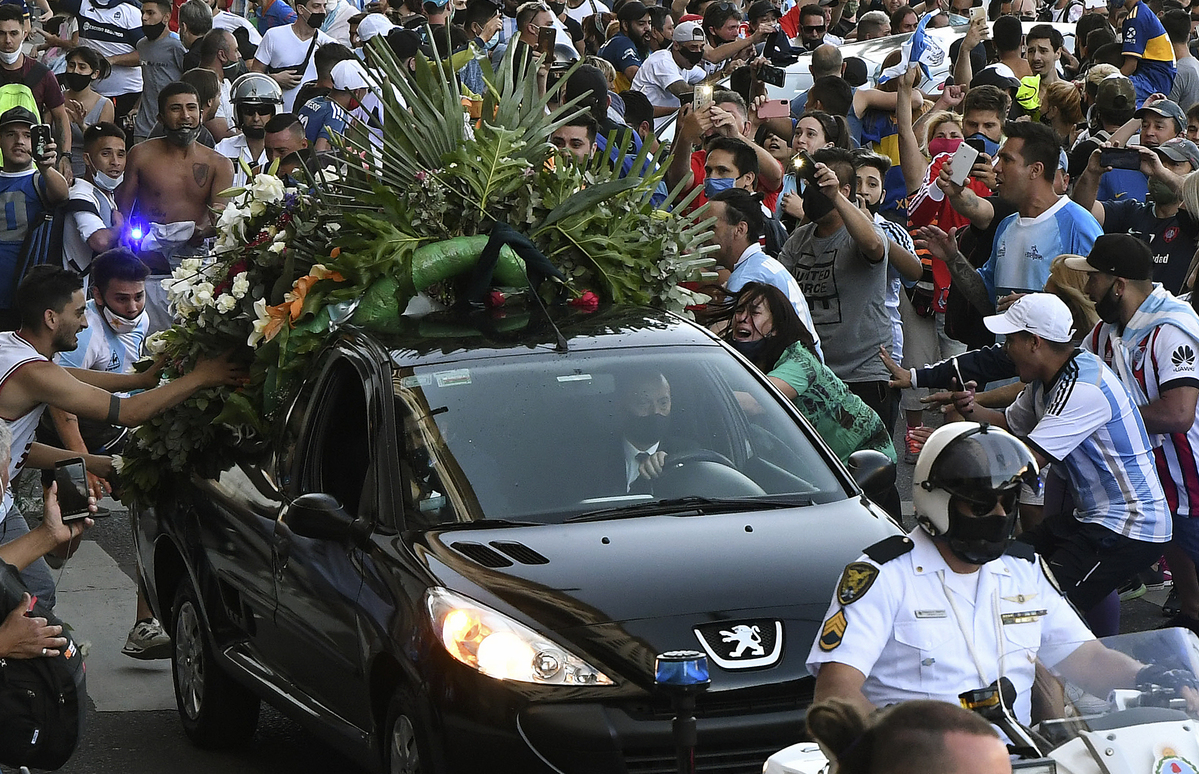 BUENOS AIRES-Huge crowds bade a grief-filled adieu on Thursday to Argentina's favorite son Diego Maradona before he was buried on the outskirts of the capital after a farewell that at times descended into chaos.
As darkness fell, the legend was laid to rest after a ceremony attended by family and close friends in the leafy surrounds of the Bella Vista cemetery outside Buenos Aires.
One of the greatest soccer players of all time, the World Cup winner died on Wednesday aged 60, sparking mourning around the world.
"I thought Diego was immortal, I thought he would never die on us. I feel a terrible sadness for a person who made us so, so happy," said 63-year-old bus driver Antonio Avila outside the cemetery.
The peaceful farewell at the cemetery contrasted sharply with the sometimes raucous scenes of his send-off in Buenos Aires that seemed somehow in keeping with the player's tumultuous life.
There, riot police fired tear gas and rubber bullets in clashes with stone-throwing fans that briefly threatened to mar a day of mourning for a beloved hero.
Tens of thousands of people had queued from early morning to file past the star's coffin, draped in the Argentine flag and the player's No 10 jersey, at the presidential palace.
But as the day wore on, fans queuing outside the palace grew increasingly impatient, and some took over a courtyard inside, where they chanted slogans, forcing officials to move Maradona's coffin to another room as a security precaution.