Chang'e 5 lands on moon, starts surface operations
Share - WeChat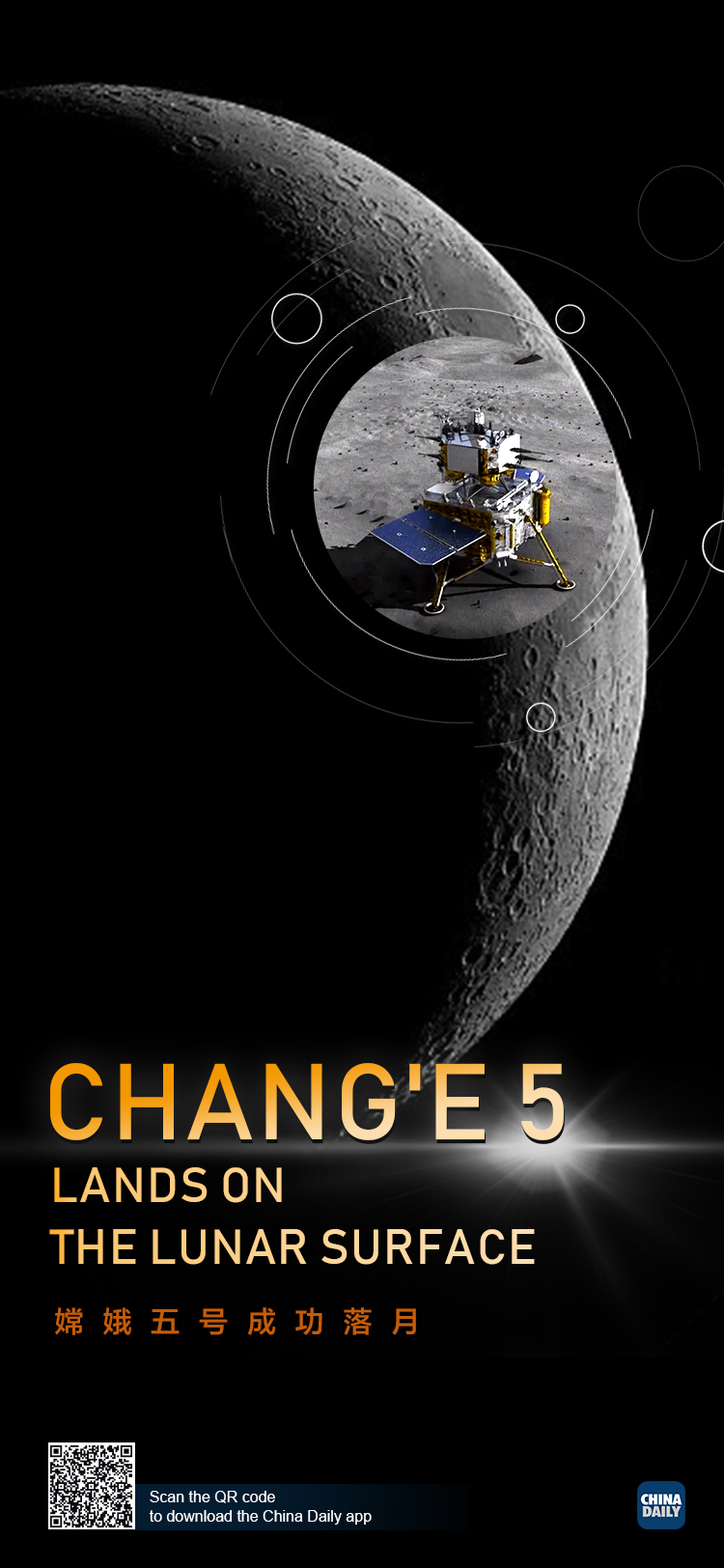 Latest: Lunar probe finishes gathering subsurface samples
BEIJING - At the climax of a landmark mission, the lander-ascender combination of China's Chang'e 5 robotic lunar probe has started gathering lunar rocks and soil after landing on the moon late on Tuesday night.
The China National Space Administration said in a statement on Wednesday morning that the drilling and packing processes of rocks and soil from 2 meters beneath lunar surface concluded at 4:53 am. A mechanical arm is continuing gathering surface samples.
The combination landed on the moon at 11:11 pm on Tuesday, becoming the third spacecraft that has successfully touched down on the lunar surface this century. The first two crafts that had achieved this feat are also from China – the Chang'e 3 and 4.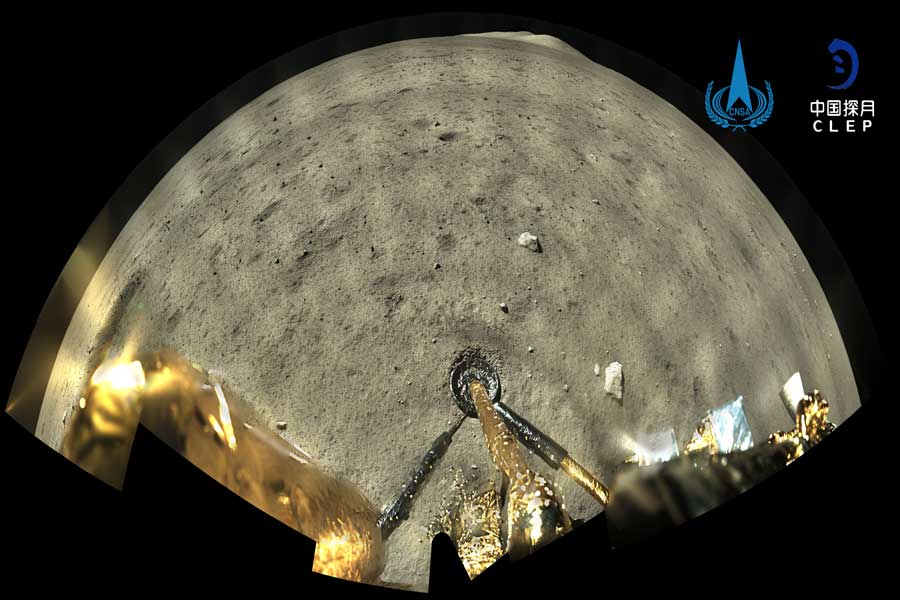 If everything processes well, the lander-ascender pair would work about two days on a region to the north of Mons Ruemker, a mountain overlooking a vast lunar mare called Oceanus Procellarum, or the Ocean of Storms, on the western edge of the moon's near side.
It is tasked with bringing about 2 kilograms of samples back to Earth in mid-December, 44 years after the last substances from the moon were returned to Earth, according to the administration.