China, Japan joint work on health urged
By LIU XUAN | China Daily Global | Updated: 2020-12-14 09:26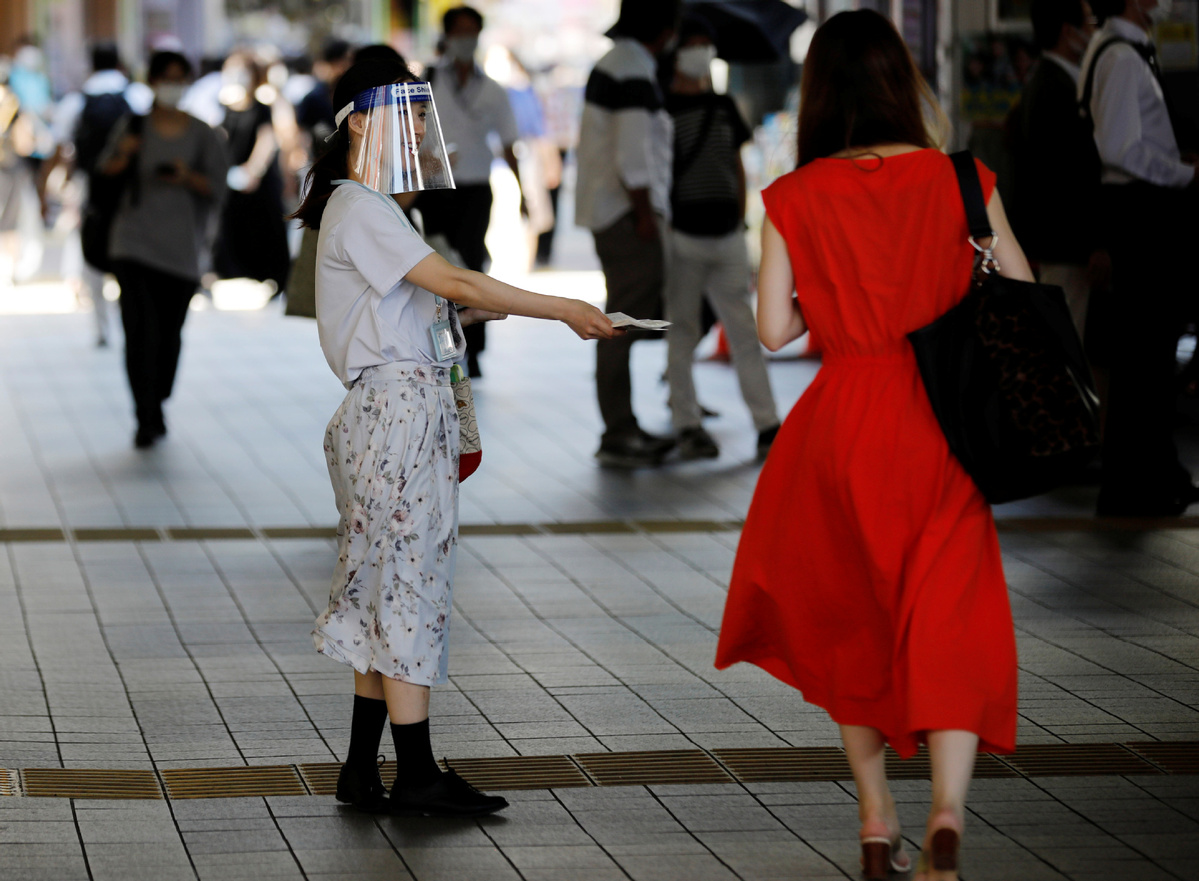 More to be done in teaming with other nations against COVID-19, say experts
Adopting methods most appropriate to their particular needs, China and Japan have made remarkable progress in curbing the spread of the coronavirus at home. However, as the pandemic continues to hold great sway over much of the world, the two continue to work together to fight the disease.
Now, as more vaccines show positive results and some countries begin vaccination, experts from China and Japan are calling for the two countries to work even more closely together.
Early on, and in a short time, China determined the virus sequence as well as its pathogen, transmission route and incubation period, and shared the information with the world, allowing vaccine research to start quickly, said Gao Fu, director of the Chinese Center for Disease Control and Prevention.
The center has been working with Japan's National Institute of Infectious Diseases, and Gao said the two centers could continue to work together on data sharing and technical exchanges, so as to contribute to the global prevention and control of any possible outbreak. "The coronavirus seems to be very adapted to humans, and it's possible for us to have the next pandemic or something else in the future."
Kayo Takuma, professor at Tokyo Metropolitan University, suggested that Japan and China can help with the fair distribution of any COVID-19 vaccine in order to better curb or coexist with infectious diseases.
"It won't work if only some developed countries with purchasing power have access to resources, especially when vaccine stocks are limited," she said. "The vaccine should be provided to people all over the world in a fair way."
A report by the Bill & Melinda Gates Foundation in September said it had been shown that a rush among wealthy countries to lay claim to billions of doses of prospective COVID-19 vaccines could lead to hundreds of thousands of more deaths than if the vaccines were distributed equitably.
Citing two scenarios from Northeastern University's Laboratory for the Modeling of Biological and Socio-technical Systems, the report said 61 percent of COVID-19 deaths worldwide that would occur without a vaccine could be prevented by distributing a vaccine among countries proportional to their populations.
By contrast, allocating the first two billion doses of vaccine to the highest bidders would prevent just 33 percent of deaths.
"Only when the pandemic is controlled globally can one's own country benefit from it," Takuma said. "I hope that Japan and China will take the lead in making the vaccine sharing mechanism work as soon as possible."
Global initiative
China and Japan are among 170 countries and economies engaging in COVAX, a global initiative aimed at working with vaccine makers to provide countries worldwide equitable access to safe and effective vaccines once they are licensed and approved.
This has also shown the importance of international collaboration, and China and Japan should do their best to support multilateralism, said Margaret Chan Fung Fu-chun, former director-general of the World Health Organization.
As head of the WHO, Chan put great emphasis on global collaboration, saying that such joint work through the platform of the United Nations is one of the most effective ways of solving global problems.
Chan said she hoped by starting with small-scale regional collaboration China and Japan could help expand it to a multilateral effort jointly tackling international issues.
Zheng Zhijie, professor at the School of Public Health at Peking University, said China and Japan should play an important role in the future economic integration of the East Asia region, especially in public health. The two should also consider how to strengthen collaboration in preventing outbreaks, recurrences and emerging infectious diseases, he said.