Tibetan students find an education far from home
By LI HONGYANG and HU MEIDONG in Sanming, Fujian province | China Daily Global | Updated: 2021-01-04 11:10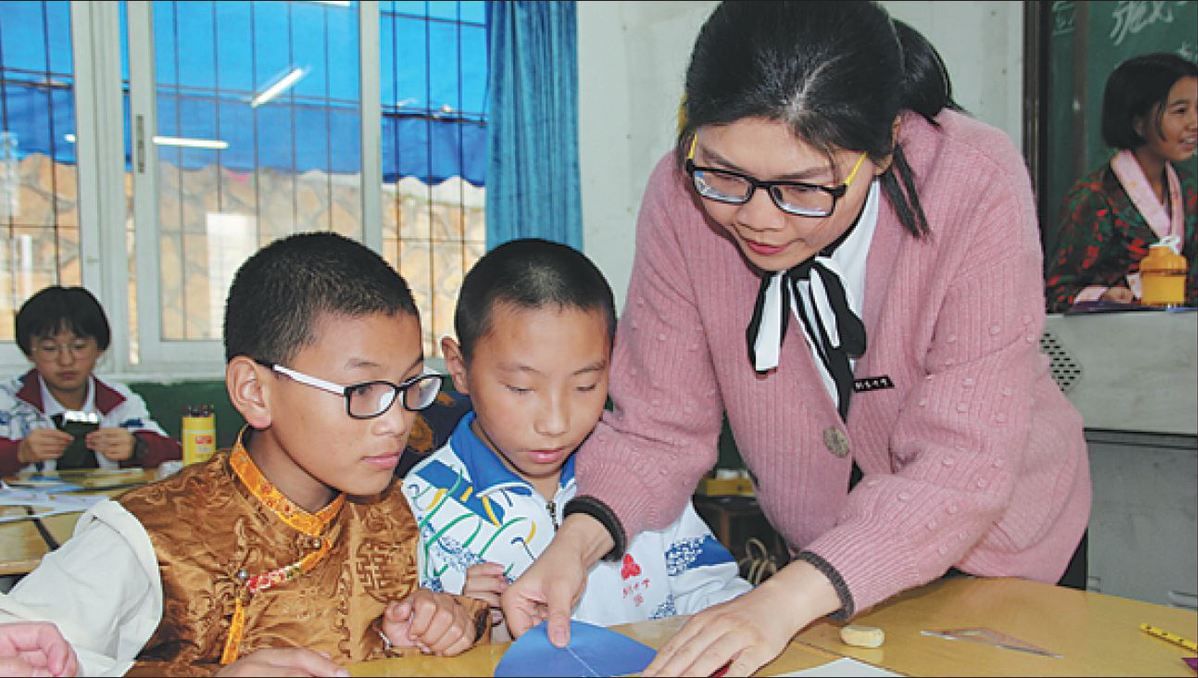 Teachers in classes specifically for Tibetan students in the Liedong Middle School in Sanming, Fujian province, share a nickname. It is 24365, which means they are always at work or on call at home for 24 hours a day and 365 days a year to teach and take care of the teenagers who have traveled far for a better education.
Lin Qing, a Chinese teacher who started to teach in Liedong Tibetan classes since 1995, said during three years of study, students could only return to visit their homes just once or twice due to the distance involved.
"In general, middle schools in developed provinces provide better facilities and teachers with more experience than the Tibet autonomous region so children left home for here when they were very young for education," Lin said.
"I must fulfill the expectation of Tibetan parents who hope their children learn something far away from home and take good care of my students in daily life," she said.
In 1985, the central government launched a program that initially saw schools in 16 provinces and municipalities, extended to 21, enroll about 1,700 students from Tibetan elementary schools every year to help them receive a better education, the Tibet autonomous region's government said. Accommodation and meals for the students were free.
Under the program, both central and local governments invested in setting up middle schools specifically for Tibetan students or establishing Tibetan classes in existing middle schools.
After finishing middle school, students can further apply for high schools in developed provinces after passing an entrance exam for which they can either choose all Chinese or half Chinese and half Tibetan for the language test.
Fujian inserted Tibetan classes into the Liedong Middle School, one of top schools in Sanming as the city was rated by the central government as one of the national model cities that had developed well.
"Most of our Tibetan students come from farmer or herder families, and they have never traveled to provinces outside Tibet before. Study experience here can improve their academic performance and broaden their horizons," Lin said.
Besides teaching, the core task, each teacher at the school is responsible for six students' daily life including taking them to hospital, accompanying them to exhibitions, cooking with them on festivals and teaching them household skills.
"Outside the classroom, I am not only their teacher but their 'mother'. At such young ages, they need my company," she said.
Teachers for the Tibetan classes need to work longer hours than their colleagues for other classes because their students don't return home on weekends or during summer and winter vacations.
Lin always read classic novels such as The Adventures of Huckleberry Finn by Mark Twain to her students. "Most of them haven't read any out-of-classroom books and they love my reading novels to them," she said.