A due salute to law enforcement
By YANG ZEKUN in Beijing | CHINA DAILY | Updated: 2021-01-09 09:19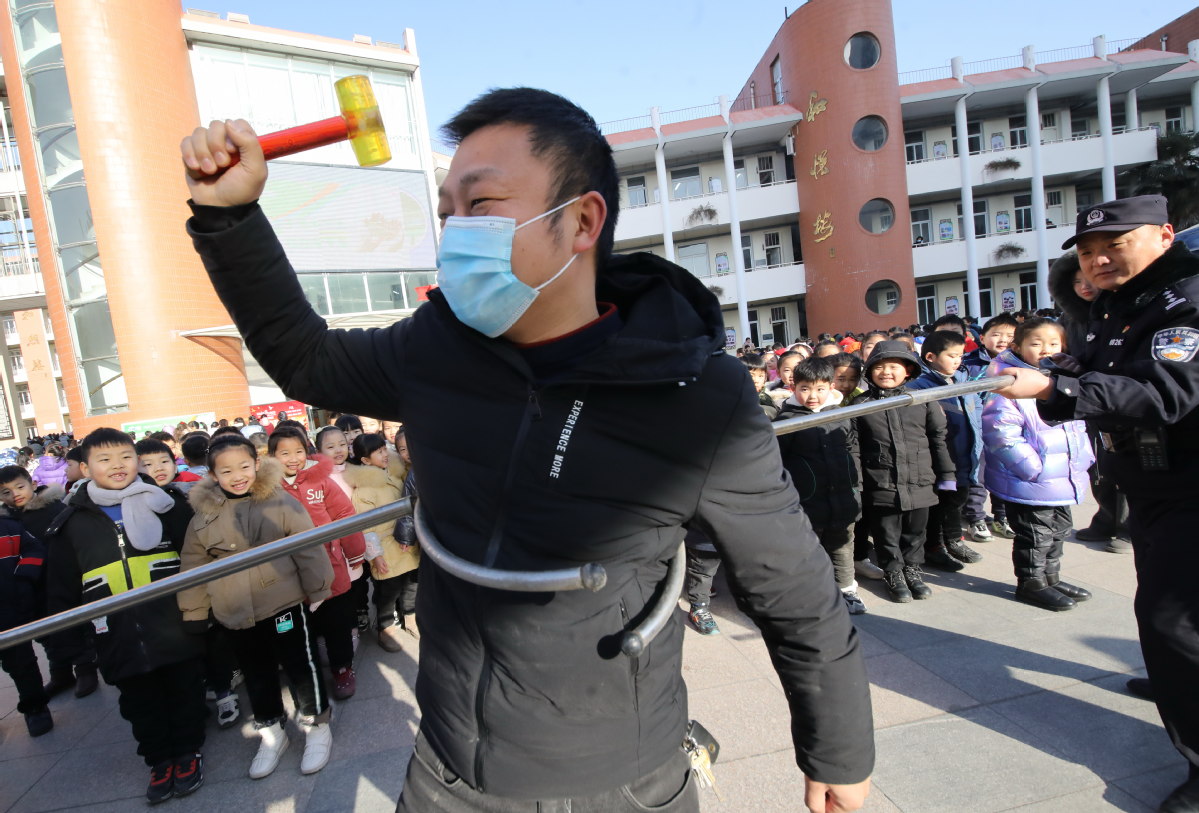 Looking back on public security progress as first day for police to be celebrated
After multiple investigations and the use of new technologies, police officers in Sanming, Fujian province, eventually found DNA evidence to solve a 25-year-old murder.
A suspect was arrested in June with the help of improved DNA testing and fingerprint technology and data analysis algorithms, according to the Ministry of Public Security.
With the improvements in detection methods and technologies, public security organs nationwide have cleared a backlog of more than 5,200 cases involving death in 2020, about four times the number in the previous year, the ministry said.
China has also become one of the safest countries in the world in recent years.
The 2020 Global Law and Order report, released by the Washington-based Gallup organization in October covering 144 countries and regions, showed China ranked third in a global poll of people's perceptions about their personal security.
In August, at a ceremony to confer the police force flag, President Xi Jinping lauded the major contributions made by police in safeguarding national security, social stability and people's interests. He called them a mighty force that can be fully trusted by the Communist Party of China and the people.
Xi, also general secretary of the CPC Central Committee and chairman of the Central Military Commission, said the police force must uphold a people-centered philosophy and remain committed to serving the people and relying on them in all endeavors.
Jan 10 marks the inaugural Chinese People's Police Day, which has the approval of the CPC Central Committee and the State Council, China's Cabinet. The day recognizes police officers' "heroic struggle in the interests of the Party and the people", the Ministry of Public Security said on its website.
In November, at a work conference on the Peaceful China initiative, Xi urged efforts to promote the implementation of the initiative and constantly enhance people's sense of fulfillment, happiness and security.
He called for a greater focus on prominent problems affecting national security, social stability and people's tranquillity on the basis of pursuing collaboration, participation and common interests.
Over the years, the public security bodies have safeguarded the legitimate rights and interests of the public by cracking down on major crimes, promoting the Peaceful China initiative to a higher level.
The incidence of serious violence in eight categories-including murder, intentional injury and rape-dropped by 11.6 percent last year, compared with 2019, according to the Ministry of Public Security.