Float away in the wilderness of Swedish Lapland
Share - WeChat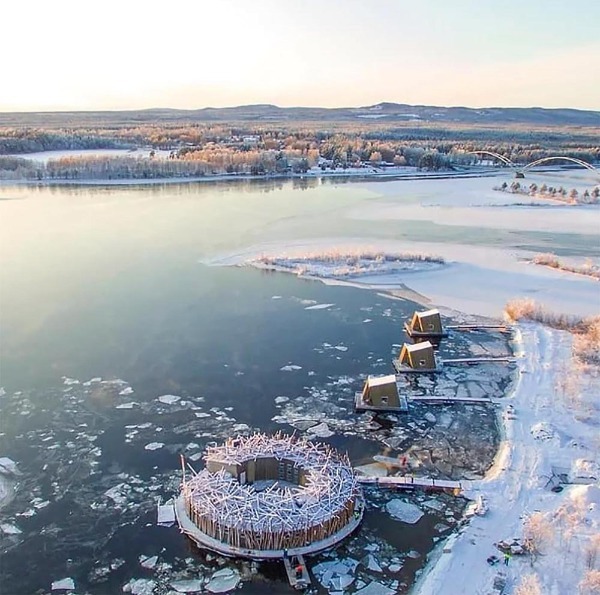 Intrepid globetrotters and holiday adventurers who think they've done and seen just about everything the travel landscape has to offer might want to consider a serene and spectacular escape at the enticingly named Arctic Bath. The just-opened resort in Harads, Swedish Lapland – home of the indigenous Sámi people, it's an area sometimes referred to as northern Europe's last wilderness – is well worth the plunge.
Part of the Small Luxury Hotels of the World group, the audacious, circular 12-room floating hotel/spa (with a plunge pool in the middle) is set on the Lule River and is inspired by the timber-floating era, when felled trees were transported downriver for processing, with the main building representing a "log jam".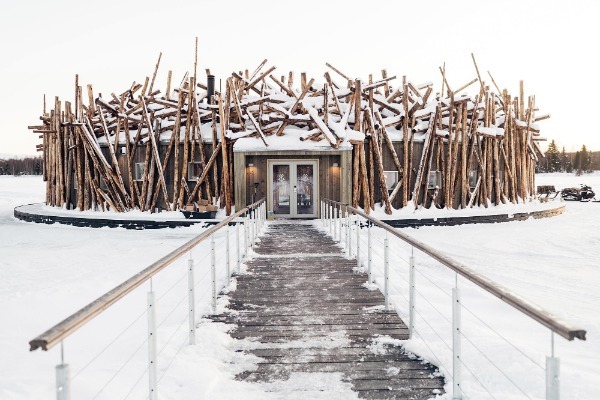 Throughout, the design emphasises well-being and soul-soothing. Crowned with an abstract and artful exterior of pine logs and designed by Swedish architect Bertil Harström, who is responsible for the nearby Bird's Nest and UFO rooms at the Treehotel, the interiors comprise natural pine wood, Baltic limestone floors and reindeer skins – all aimed at inducing maximum comfort and calm.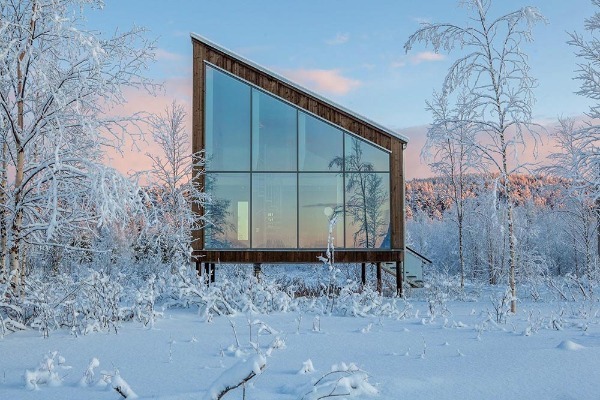 The stylish cabins on elevated poles are divided between land and water (six on each) and are furnished with prominent Swedish brands. Larger split-level versions (at 62 square metres) sleep up to five people; these feature spiral staircases and soft-lit loft bedrooms.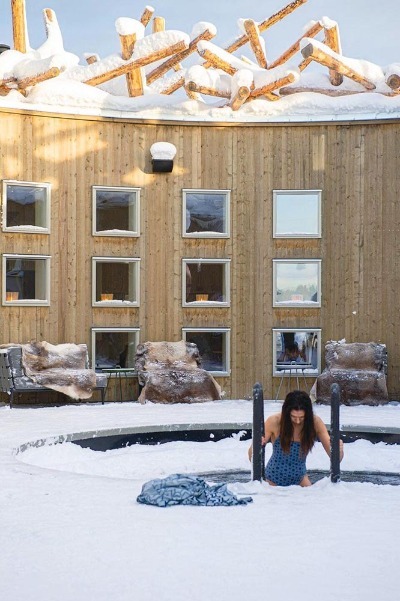 There are meditative spa therapies and rituals, while treatment menus and products are supplied by Swedish eco/vegan brand Kerstin Florian. Guests are gifted eco-friendly bathing suits and swimming shorts. There's the open-air cold-bath cycle, a steam room, three saunas and outdoor whirlpool tubs – excellent places for stargazing and admiring the kaleidoscopic Northern Lights in winter.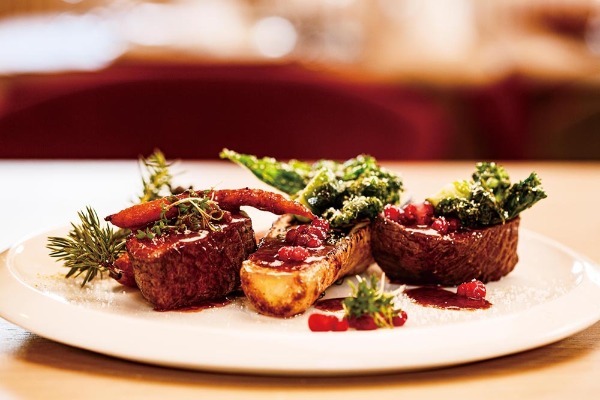 When your appetite calls, the cosy restaurant draws on sustainably sourced seasonal produce and runs the gamut from slow-cooked reindeer and smoked moose to butter-fried Arctic char, berries and abundant sorrel across five- or six-course set menus, while the drinks menu includes locally produced craft beers and Swedish whisky. Breakfast is a straightforward cold buffet assemblage of cereals, bread, ham, cheese and coffee.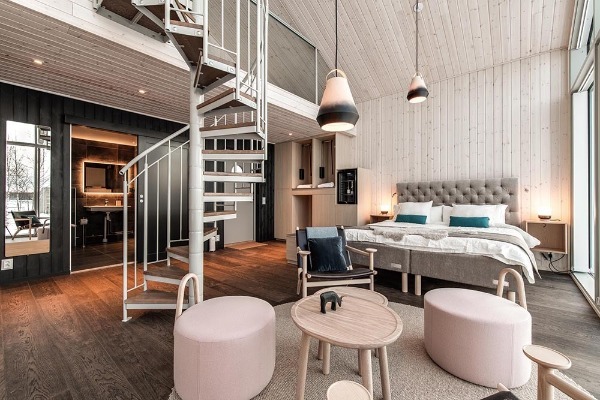 For a little light adventure, there's a smattering of excursions to consider, such as husky sledding under the aurora borealis (best viewed from August to March), snowshoe hiking (see the rapidsat Storforsen Nature Reserve) and cross-country skiing. You can also book a visit to the historic Sámi town of Jokkmokk with Anna Kuhmunen, who shares her people's culture and history, as well as an introduction to a reindeer herd. When the ice melts, there arepaddleboarding, kayaking and swimmingoptions in the river. The new radical self-care regime for 2021 starts here.