Hebei tries to stop spread of new infections
Share - WeChat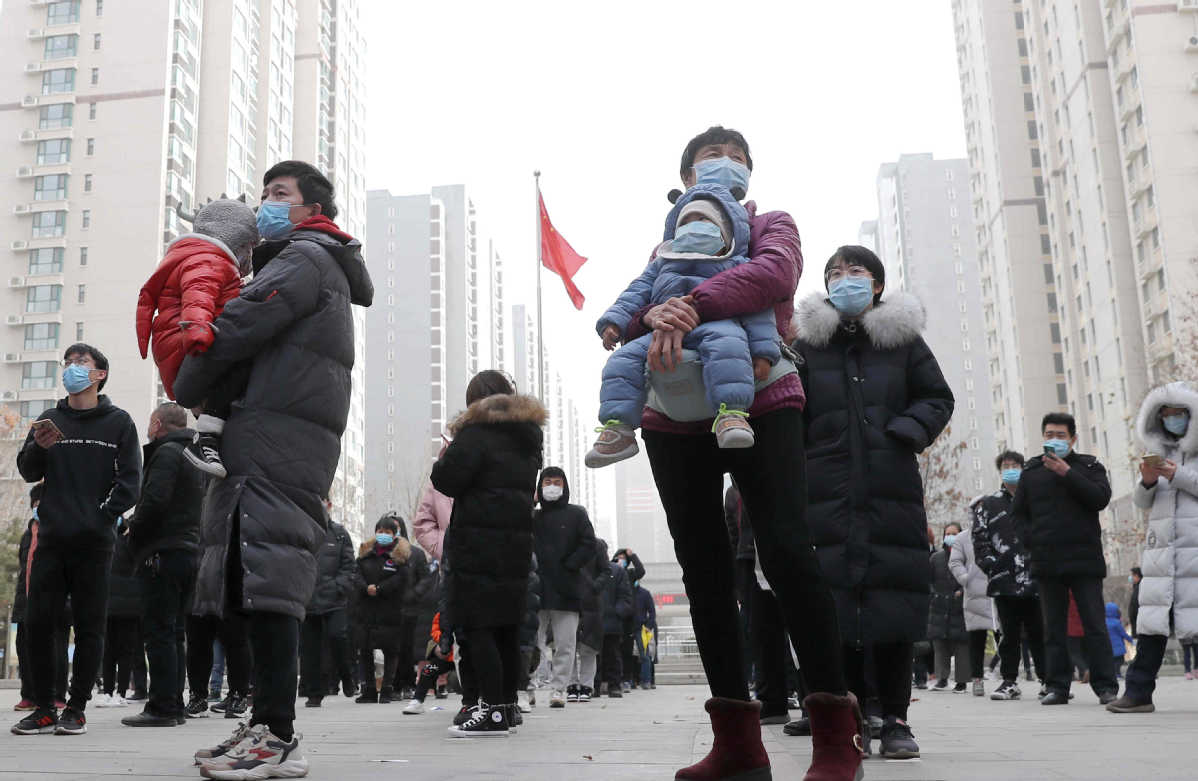 More confirmed cases in neighboring regions discovered as testing increases
The epidemic in Hebei province remains complex and grim, with more confirmed cases reported and asymptomatic cases related to the outbreak in Shijiazhuang, the provincial capital, found in neighboring regions.
Hebei reported 21 new local confirmed cases from midnight to 10 am on Tuesday, 16 of whom are in Shijiazhuang and five in Xingtai. The province now has a total of 326 confirmed cases and 234 asymptomatic carriers, said Xu Jianpei, its vice-governor.
A confirmed case emerged on Monday from Langfang, the province's third city hit by COVID-19, and two asymptomatic carriers reported in neighboring Shanxi province, all related to Shijiazhuang, the current hardest-hit city in Hebei. Jinzhong city, in Shanxi, reported the two asymptomatic carriers who came from Gaocheng district in Shijiazhuang earlier this month.
Resolute measures should be taken to prevent the further spread of the epidemic to Beijing and neighboring areas, top officials said at a conference held on Monday night.
Langfang was put under lockdown on Tuesday to suspend major transportation after it detected a local confirmed case in Gu'an county, Xu said on Tuesday afternoon, adding that citywide nucleic acid testing started on Tuesday. The confirmed case has commuted via subway between Beijing and Gu'an, about 50 kilometers southwest of the capital.
"Residents and vehicles are not allowed to leave the three cities-Shijiazhuang, Xingtai and Langfang-unless it's necessary," Xu said.
After the outbreak, mass nucleic acid testing for residents has been one of the major measures taken to screen out infections and cut down further transmission and has been conducted in many cities and expanded to cover more regions like the Xiong'an New Area.
The second citywide tests in Shijiazhuang found three positive results as of Tuesday night, data from the provincial health commission showed. All the results of over 375,000 students in the city were negative for the first round of testing, the news conference on Tuesday heard.
About 70 percent of the confirmed cases live in rural villages, most of which are in Gaocheng district in Shijiazhuang. Thus, residents in 15 villages of the district with reported COVID-19 cases have been put in quarantine centers, while the other five villages without cases are in closed-off management, Xu said.
Medical teams and epidemiological survey working groups from several cities and provinces, including Beijing, Tianjin and the provinces of Jiangsu and Zhejiang, have come to cities hit by COVID-19 in Hebei to provide support.
In addition to Hebei, Beijing also reported one new locally transmitted COVID-19 case, a 5-year-old boy living in the city's Shunyi district.
In addition, Heilongjiang province reported eight new local asymptomatic carriers from Tuesday morning to around 5 pm, according to data from affected cities' health commissions.
The province has one confirmed case and 53 asymptomatic carriers as of Tuesday since the first asymptomatic case was reported on Sunday in Wangkui county, which has been in lockdown since Monday.
Zhou Huiying contributed to this story.