NHS aims to vaccinate 15 million in five weeks
By ANGUS McNEICE in London | China Daily Global | Updated: 2021-01-13 09:24
Largest immunization program in nation's history aimed at easing pandemic situation
The United Kingdom has announced plans to vaccinate "tens of millions of people by spring" as part of the largest immunization program in British history.
The government published details for its COVID-19 vaccination plan this week, announcing that the UK will expand capacity to 2 million jabs per week over the course of this month.
The UK aims to have vaccinated around 15 million people by Feb.15, including all those over aged 70 and over, National Health Service and care workers, and the clinically vulnerable.
No person will have to travel further than 16 kilometers to a vaccine site, the government pledged, and mobile teams of health workers will be dispatched to reach those living in remote areas.
Seven vaccination centers opened in the UK this week, and the government intends to open an additional 50 before the end of the month, along with 1,200 local vaccine sites that will support over 200 active hospital sites.
"Our UK COVID-19 vaccines delivery plan maps our route back to normality, but it does not mean we can be complacent and it is mission critical that everybody abides by the restrictions in the coming weeks," said UK Health Secretary Matt Hancock. "The next few months will present a significant opportunity to turn the tide of battle against COVID-19."
The three COVID-19 inoculations authorized for use in the UK--which include the Pfizer, Moderna, and Oxford vaccines--require two doses, and as of Sunday 1.96 million first doses and 375,000 second doses had been administered across England, according to the NHS.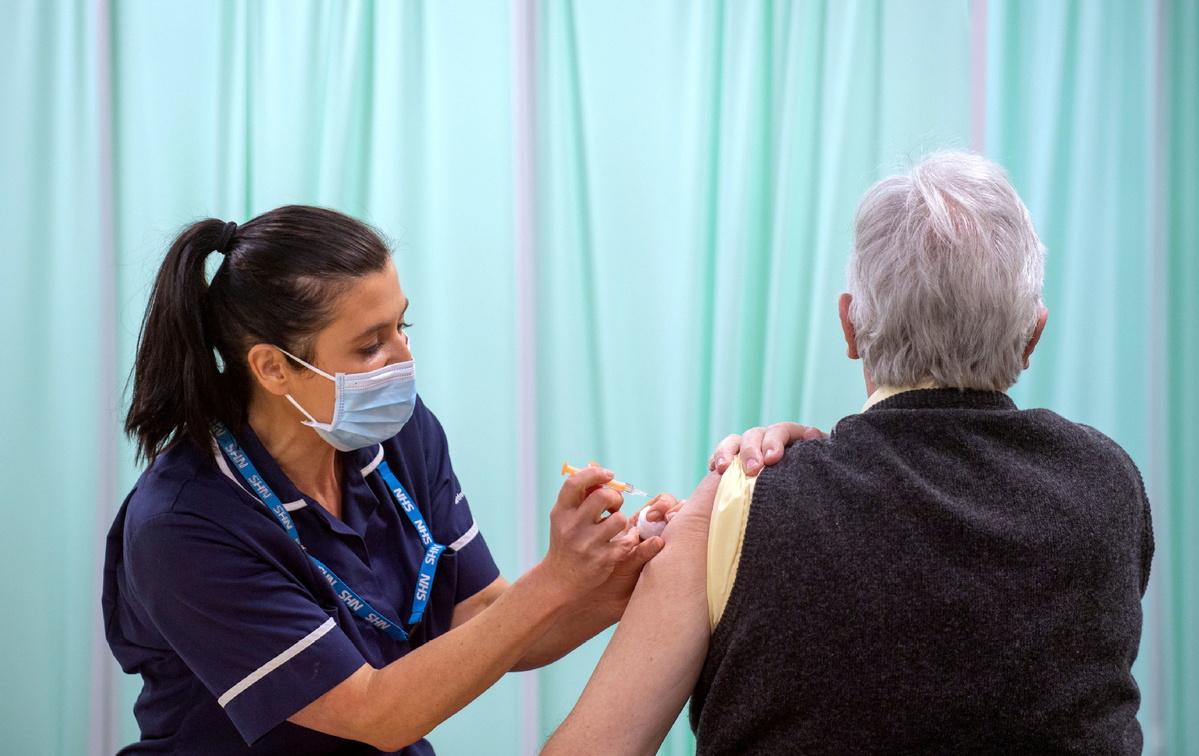 Hancock told Sky News that supply is the main limiting factor in ramping up vaccine coverage, which at present is running at a rate of around 200,000 treatments per day.
The UK was the first European nation to approve the Pfizer and Oxford vaccines, and has become a frontrunner in the region in terms of vaccine coverage. By comparison, Europe's second-best performer Germany had given out a total of 553,000 shots as of Sunday.
The UK's vaccination plan comes during a nationwide lockdown, after a new, more contagious strain of the novel coronavirus contributed to a severe spike in infections. Hospital capacity is more than 40 percent above its peak during the first wave last March, and on Friday the UK recorded the deadliest day of the pandemic so far, when 1,325 deaths from COVID-19 were confirmed.
"We have faced several grave moments during our battle against coronavirus. But right now, the country is perhaps facing the most serious yet. The new, more transmissible variant of this disease is spreading rapidly across the country and having tragic consequences," UK Chief Medical Officer Chris Whitty said in a statement. "The advice right now is unambiguous: to drive the numbers down, we must stay home except for work, exercise and essential activities."