Ancient murals restored in labor of love
Share - WeChat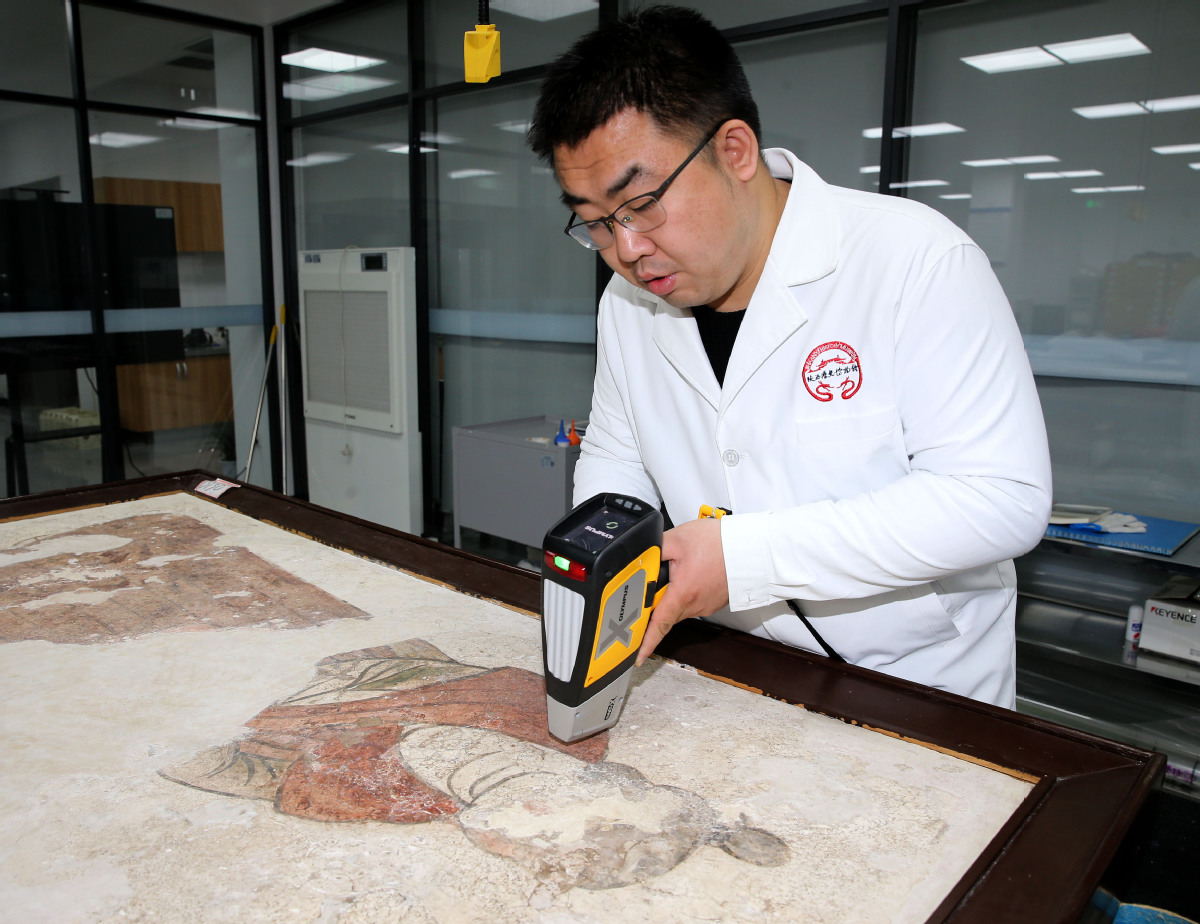 Relocation work
Murals discovered in underground graves were often badly affected by moisture, mold and bacteria. They needed to be restored and cared for before going on display.
Yang, 57, a graduate from the School of Culture and Museology at Northwest University in Xi'an, started work on restoring cultural relics immediately after joining Shaanxi History Museum in 1986.
In the mid-1990s, Yang started to tackle murals relocated from tombs, restoring them in the institution's laboratory.
"These murals, which are made from clay, are quite fragile. To restore them, they first need removing from the walls they are on," he said, adding that the fragile coverings on the back of the artworks also need reinforcing.
Before being moved, pieces of thin cloths is stuck to the front of a mural with peach gum to protect the artwork.
"The glue has to be dissolvable, as it needs to be wiped off after the murals are moved to our lab," Yang said.
After being relocated, the murals are ready for restoration.
Yang said: "Scientifically restoring murals is still a tricky problem worldwide. After thousands of years, these highly valuable ancient wall paintings inevitably experience peeling and hollowing. Based on their condition, conservator-restorers need to work out a plan for each one."