Ancient murals restored in labor of love
Share - WeChat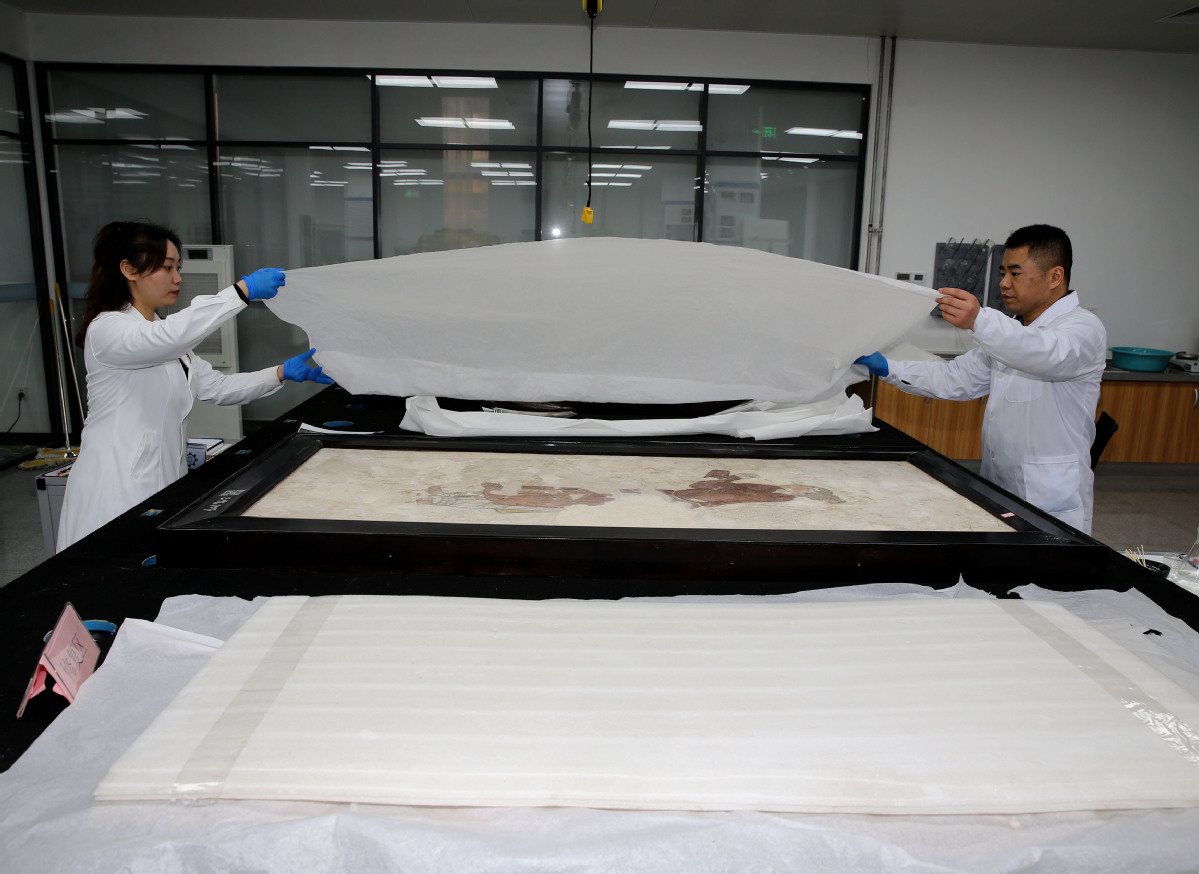 Joint cooperation
China began protecting murals in the 1950s. In 1995, China and Italy started holding training classes in Xi'an and Beijing aimed at conserving and restoring cultural relics. These classes were also held in 2004 and 2007.
Zhou said this joint cooperation enabled conservator-restorers to better use techniques to detect problems with murals, along with new materials to protect the artworks.
Tomb murals need to be relocated in order to protect them, Zhou said. However, in the near future, this work will be carried out onsite, due to advances made in technology.
China has its own standards for relocating and preserving murals, and has also helped safeguard these artworks in Japan, Zhou said.
In 1972, at the Takamatsuzuka Tomb in Asuka village, Nara prefecture, a burial chamber was found, along with colorful frescoes on the walls.
In recent years, these paintings-designated as national treasures in Japan-have been removed from the tomb for protection work to be carried out with the help of conservator-restorers from China.
Zhou said particular attention needs to be paid in future to the digital preservation of murals. He added that more museums are being built near mausoleums to better carry out preservation efforts. For example, Hanyangling Museum in Xianyang city, Shaanxi, has performed well with onsite work for its cultural relics.
In Taiwan, The Treasures of Prosperity, the exhibition of Tang Dynasty murals, is due to end on Saturday.
Liu, from the Shaanxi Provincial Cultural Relics Exchange Association, said, "For young people in Taiwan unfamiliar with the history of the Tang Dynasty, the exhibition has resonated with them and played a key role in promoting cultural exchanges."
Wang Mengnan in Xi'an contributed to this story.