Exhibition in Shenzhen spotlights passion for Chinese zodiac
Share - WeChat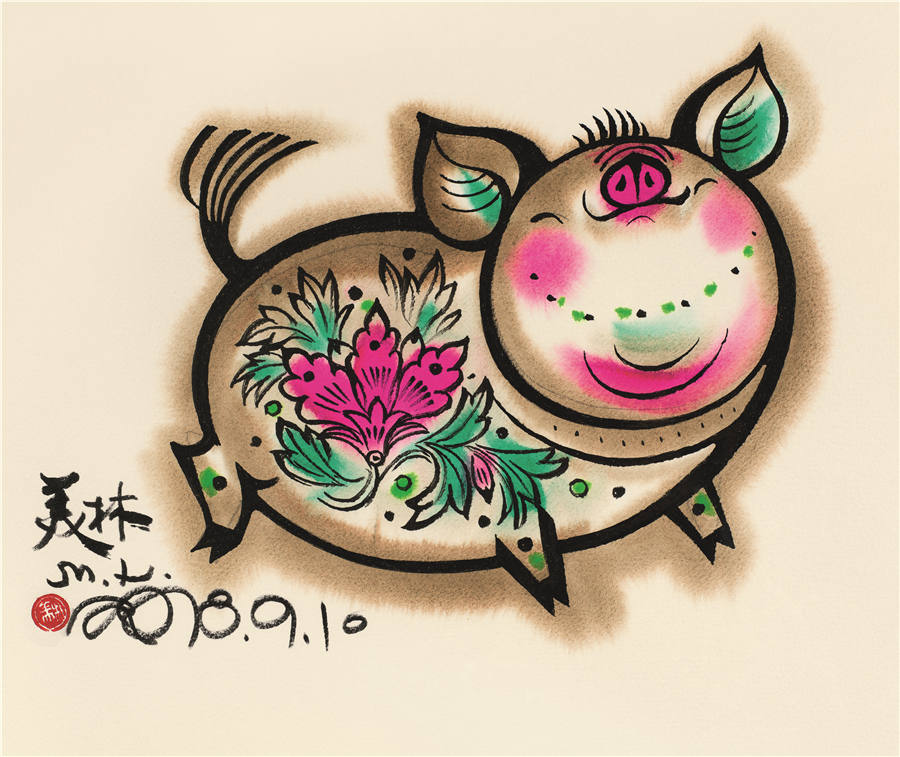 Zhao Li, the exhibition curator and a professor of the Central Academy of Fine Arts in Beijing, says that Han's work reflects that he has been nurtured by the rich soil of Chinese cultural traditions and folk arts, while also integrating modern elements to give his creations a globalized outlook.
The vibrant beauty of the structures in Han's work arises from his study of archaic Chinese characters, which he has collected for decades. His extensive collection includes those inscribed on oracle bones, stones and bronze. They were the predecessors of modern Chinese characters, as well as pictorial symbols in caves. The meanings of many of them are still unknown.
Han describes these primitive, sometimes mysterious, characters as the "writings of heaven". He is fascinated by the power, simplicity and vigor of their forms, and he employs different parts of their structures when drawing, sculpting and designing.