Late report of mine blast leads to discipline
By ZHAO RUIXUE in Jinan | CHINA DAILY | Updated: 2021-01-14 09:13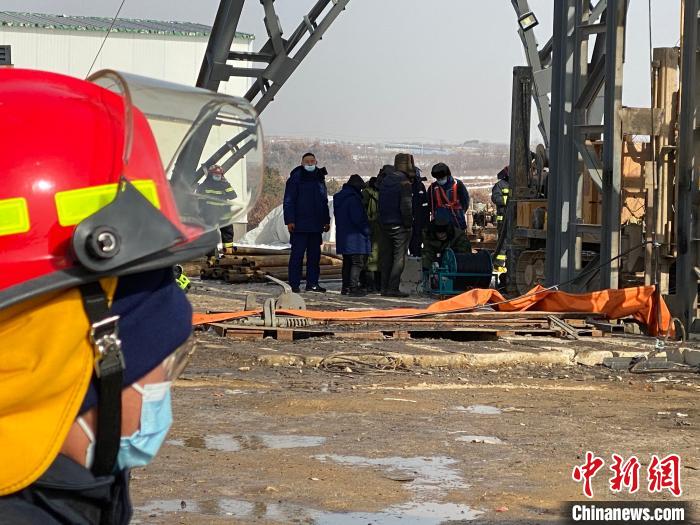 Those responsible for the late reporting of an explosion at a gold mine under construction in eastern China have been placed under control, according to a news conference on Wednesday, as rescue teams were racing to save workers trapped underground.
The blast occurred at 2 pm on Sunday at the Hushan mine in Qixia, under the administration of Yantai city in Shandong province. But it was not until 8 pm the next day-30 hours later-that it was reported to Qixia's emergency department.
Those responsible for the reporting delay are "enemies of the people", Li Bo, vice-mayor of Yantai city, reiterated at the conference.
Machines are working around the clock drilling holes to help rescue teams reach the 22 trapped workers.
Some holes will be used to provide fresh air, necessities and communication signals, and one will be widened to 71 centimeters in diameter to bring those trapped up to the ground, Li said.
The blast trapped the workers more than 600 meters from the mine opening, according to the rescue team.
Due to damage to the communication system caused by the blast, rescuers have so far been unable to contact them.
The biggest difficulty for rescuers is clearing obstacles and repairing the shaft, which was severely damaged by the blast, rescue expert Xiu Guolin said on Wednesday.
Liu Jiayi, Party chief of Shandong, and Li Ganjie, the provincial governor, went to the site to guide the rescue work for the second time on Wednesday.
Liu urged the rescue team to spare no effort and use every minute to rescue the trapped workers in safe, scientific ways.
The province issued a notice on Wednesday to urge authorities and units at all levels to act immediately to investigate and rule out potential risks that could cause an accident in every field that matters to people's lives, and to fully implement risk prevention and control measures.