NYC looks to cancel Trump's contracts
By BELINDA ROBINSON in New York | chinadaily.com.cn | Updated: 2021-01-14 12:23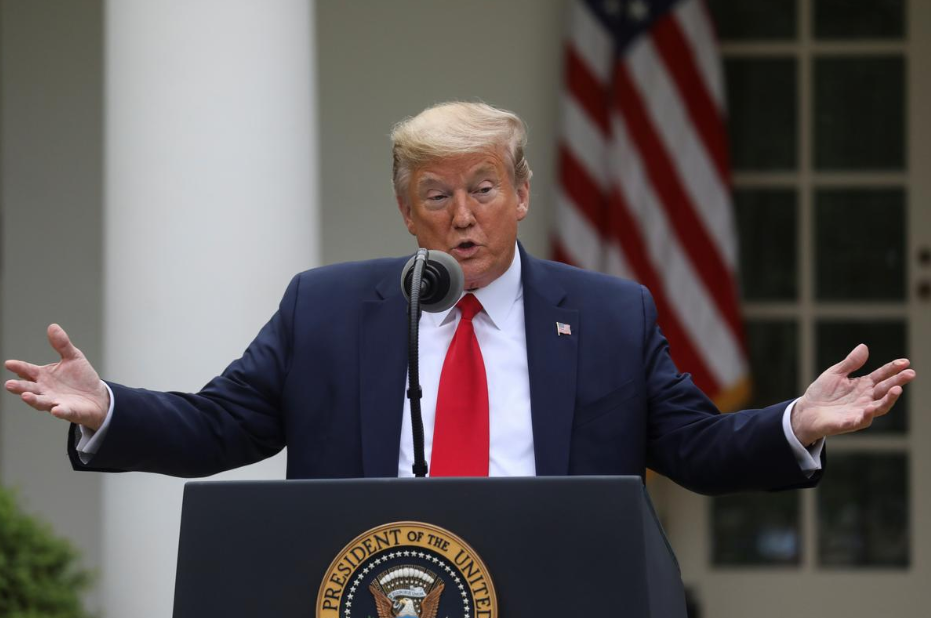 US President Donald Trump's businesses could lose a series of million-dollar contracts with New York City over his alleged involvement in "inciting an insurrection" that led to riots at the Capitol last week.
The Trump organization generates around $17 million a year in profits from its contracts with the city, including the running of a golf course in the Bronx, two ice skating rinks and a carousel in Central Park.
New York City Mayor Bill de Blasio said in a statement that "the president invited a rebellion against the US government that killed five people and threatened to derail the constitutional transfer of power. The City of New York will not be associated with those unforgivable acts in any shape, way or form, and we are immediately taking steps to terminate all Trump's organization contracts."
The mayor's announcement came as the House of Representatives voted 232-197 Wednesday to impeach Trump for "inciting an insurrection" on the Capitol.
De Blasio said that the city can sever ties with any company it deems to be involved in criminal enterprise.
"Inciting an insurrection — let's be very clear, let's say the words again — inciting an insurrection against the United States government clearly constitutes criminal activity," he said.
It will take around 25 to 30 days after a written notice is served to the Trump organization to end the contracts to run Wollman Rink and Lasker Rink in Central Park and the carousel in Central Park.
But Eric Trump, the president's son and executive vice-president of the Trump Organization, said on Wednesday that the city had no legal right to terminate the contracts.
"The City of New York has no legal right to end our contracts and if they elect to proceed, they will owe the Trump Organization over $30 million. This is nothing more than political discrimination, an attempt to infringe on the First Amendment and we plan to fight vigorously.
"We live in the age of cancel culture, but this isn't something that started this week. It is something that they have been doing to us and others for years," he told The Associated Press. "If you disagree with them, if they don't like you, they try and cancel you."
De Blasio hit back: "We are not going to do business with a criminal organization. If I said to you 'should we do business with the mafia, you'd say no'. Unfortunately, at this point, the Trump Organization is just another organized crime organization."
Several other companies have cut ties with the organization following the violence on Capitol Hill. The PGA of America said on Sunday it would not use the president's New Jersey golf course for its event in 2022.
Twitter, Facebook, Instagram and other social media platforms banned the president from using his accounts, saying it was to prevent him from spreading inflammatory rhetoric to stir up violence among his supporters.
Deutsche Bank announced on Jan 12 that it would no longer do business with him.
Trump reportedly owes the German bank $340 million in loans due in the next few years. It has given the real estate mogul-turned president $2.5 billion to fund his hotels and golf courses over the years, The New York Times reported in 2019.
Signature Bank said on Monday it also would close Trump's personal accounts, adding "it will not do business in the future with any members of Congress who voted to disregard the Electoral College".
The president, who was born in the city borough of Queens, used to live in Trump Tower, a 58-story residential condominium in Midtown Manhattan. The building was developed by Trump and opened in 2001.
He has moved his permanent residence to Florida.