Big Apple's hollowing out has taken toll
By MINLU ZHANG in New York | chinadaily.com.cn | Updated: 2021-01-14 12:32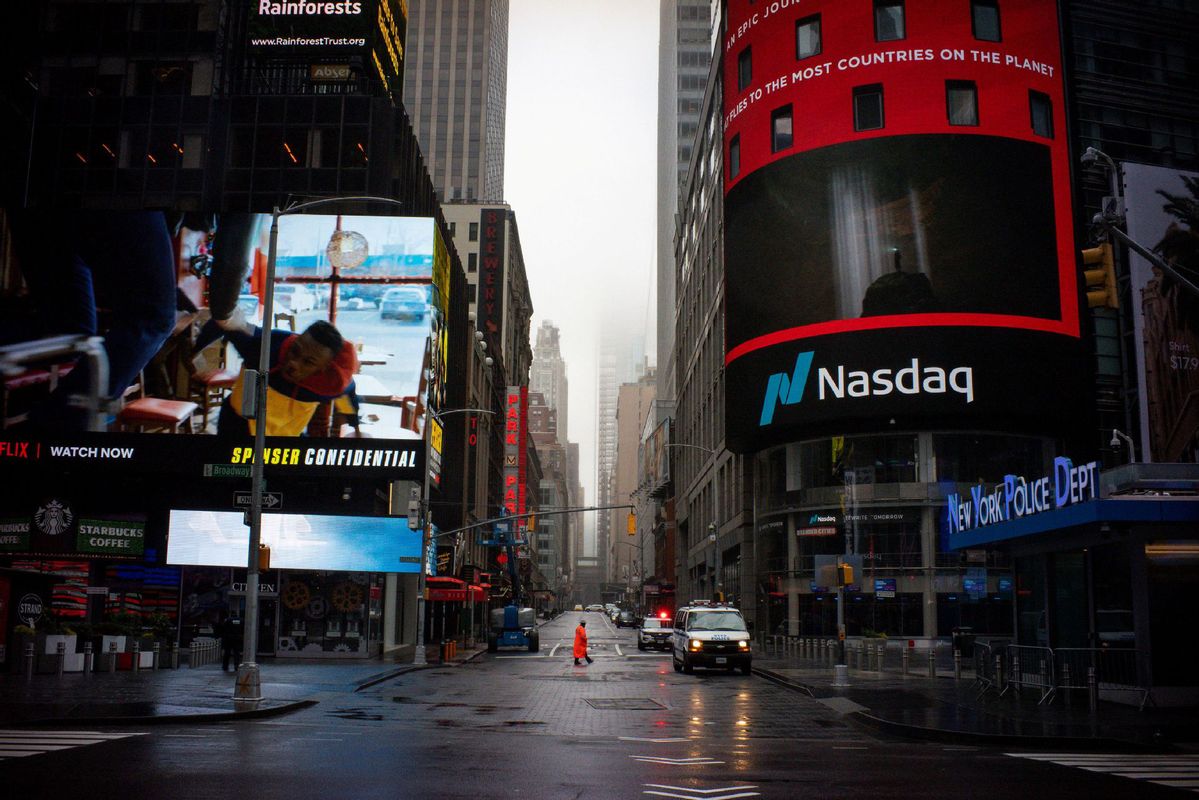 "Do you mind if I smoke here?" Peter asked as he pulled a cigarette from the pack.
"Before the pandemic, our restaurant strictly prohibited smoking indoors," Peter said, lighting up the cigarette before waving the lighter backward to show how empty the restaurant was. "But now, look here, who cares?"
Peter, who comes from Southwest China's Sichuan province, has been working in the restaurant industry for more than 20 years. He is the manager of one of the most popular Szechuan restaurants in Manhattan — Lan Sheng on West 36th Street. It was awarded a Michelin star from 2012 to 2014.
"Manhattan was like a paradise for us," Peter said.
An internet search on the restaurant's Chinese name, Cao Tang, will yield a few pages of entries by travelers raving about their dining experience there. Some people call it "the No.1 Szechuan restaurant in New York" or "the restaurant that you can never miss in New York".
But currently this popular restaurant will face shutting down if the COVID-19 pandemic isn't controlled by the summer. Tourists are among Peter's main customers, but the outbreak has stopped the vast majority of them from visiting New York City.
"Every day is painful. The restaurant has not made a profit in more than half a year. Every day I open the restaurant owing more debts," Peter said as he lighted another cigarette.
After the chat with Peter, it already was lunchtime. Many restaurants were still closed; no office workers or tourists were on the streets. A couple of delivery workers silently waited for takeout, sneezing behind masks in the cold.
Weiming Hong has been a chef in the United States for more than a decade. Born in Central China's Henan province, Hong joined the army in Sichuan province and regarded the place as his second hometown.
At lunchtime, he didn't seem busy and walked out of the kitchen with a mask on. "I have lived many lives," he said. "But not like this, not in my more than 50 years of life."
To prevent employees from losing their jobs, The Best Sichuan, the restaurant Hong works for, chose to operate at a loss. In return, Hong decided to give up his wages and work voluntarily to reduce the restaurant's burden.
The Best Sichuan is a two-floor restaurant with more than 100 seats on West 39th Street. But now, it has only 16 outdoor seats available.
"Doing business is just like cooking; if customers don't like it, we have to adjust," Hong said. "But now, we have only eight or 10 seats filled during mealtime. It's hard to make a profit on that."
Also falling on tough times in the city are street performers.
Victor was wearing a Cookie Monster costume as he approached this reporter. Victor and his three friends are all from Saudi Arabia. They are still working on their English and have had difficulty finding work in New York.
"Three of us have worked for two hours today, and we only took five photos with people," he said, adding that in the past they took up to 90 pictures. Costumed characters work for tips, which they angle for in exchange for their pictures.
Robert Slaughter, a landlord who has lived in the East Village for more than two decades, had previously been accustomed to rising rents in the area. "Before the pandemic, I would receive about 200 phone calls in two days asking to rent a room here," he said of the trendy downtown neighborhood.
He lowered the rent as he kept hearing about people having left the city for the suburbs.
But Slaughter has faith in the resiliency of the nation's largest city.
"New York is one of those eternal cities. After the pandemic, I believe everything will go back to normal soon," he said.