More needs to be done to make teaching a respected profession
Share - WeChat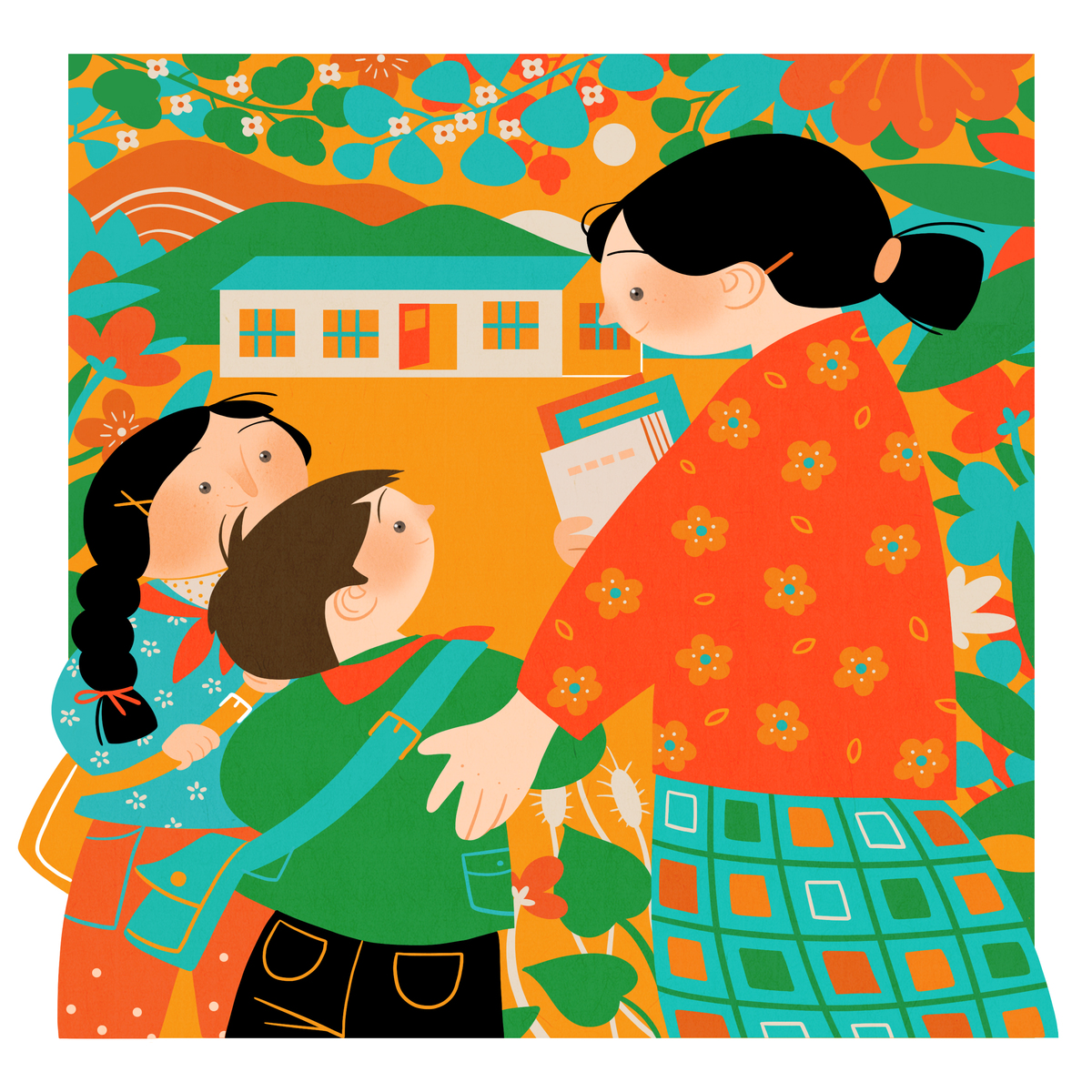 Editor's Note: The Chinese people have always attached special importance to education. In the 20th century, China has gone through a long, arduous journey from one-teacher schools to world-class universities and achieved excellence in different fields including science and technology. What will China's education journey be like during the rest of the 21st century? In the seventh of a series of commentaries, a senior journalist with China Daily searches for the answers:
In his address on Teachers' Day on Sept 10, President Xi Jinping called upon governments at different levels to take good care of teachers, and asked teachers to put in efforts to make teaching the most respected and enviable profession. His call, while reflecting the central government's determination to improve the education sector, indicated more needs to be done to ensure teachers get the treatment they have long deserved.
China has a tradition of respecting teachers as reflected in this old saying: "He who teaches you for one day is your father for life." But that tradition was broken in the late 1950s when the "Anti-rightist Movement" started nationwide. Professionals, most of them teachers, who were critical of their leaders or institutes, were labeled as "rightists" and removed from their positions before being sent to remote areas to work as manual laborers for "re-education".
While about half a million professionals were stigmatized as "rightists" in the 1950s, the "cultural revolution" (1966-76) turned millions of teachers into victims. Believing that "the more education one receives, the more reactionary he or she becomes", the misguided youths attacked teachers. I still remember vividly how a classmate of mine, a seven-year-old boy, jumped up to slap our female teacher on the face just because he was angry with her for no obvious reason. In fact, reports say many teachers were beaten to death during the "cultural revolution".
One can imagine how discriminated the teachers were then and it's understandable that few dared to take up teaching as a profession even after the "cultural revolution" ended in 1976.
Over the past more than four decades, the central government has been making great efforts to bring things back to the right track. Former leader Deng Xiaoping saw to it that the development of education was given priority and teachers were treated with the respect they deserved.
In 1985, the proposal to set a Teachers' Day was passed by the National People's Congress, the top legislature, and since then Sept 10 has been observed as Teachers' Day with students and parents sending flowers and gifts to the teachers.
The Compulsory Education Law enforced in 1986 says that the social stature of teachers should be further raised and their incomes gradually increased.
Today, teaching has become one of the most favored professions among college graduates. Each year, many surveys are conducted in China to identify the top 10 most favored professions. Results differ from year to year, but teaching has always been ranked among the top 10. The highest rank teaching received was second, next only to civil service, but more favored than the legal and medical professions.
Civil service has long been the most sought after profession by college graduates because of the good pay, job stability and many social welfare benefits, not to mention promotion opportunities it offers. To become a civil servant, one has to take examinations which often see a few thousand people competing for one position. Similar exams are organized for teaching positions, too, for which the competition is becoming tougher.
While dozens of master's degree holders are competing for a teacher's job in primary schools in big cities, few university graduates choose to teach in rural schools because of the disparity in pay and working and living conditions. To solve the problem of shortage of qualified teachers in rural areas, the government has begun offering free normal education on condition that the graduates teach in the countryside for at least a few years.
Though the central government requires the pay teachers in rural areas receive to be equivalent to that of civil servants, the policy is yet to be fully implemented by the local governments for want of "financial resources". In fact, in some places, some rural teachers still have to wait for their salary, which is relatively low, for days after the due date.
About 16.72 million teachers provide education for 270 million students in China, ranging from preschool age to post-graduate courses. They are the ones who are mainly responsible for building the world's biggest educational structure and the ones who can largely ensure that China realizes its national rejuvenation goal through the development of education.
In this sense, President Xi is right to stress the importance of education and ask the people to respect teachers. Indeed, when teaching becomes the most wanted and respected profession, China will reach an unbeatable position.
The author is former deputy editor-in-chief of China Daily.
Most Viewed in 24 Hours
China Views