Health collaborations forged at CIIE begin to bear fruit
By ZHOU WENTING in Shanghai | China Daily | Updated: 2021-01-19 10:10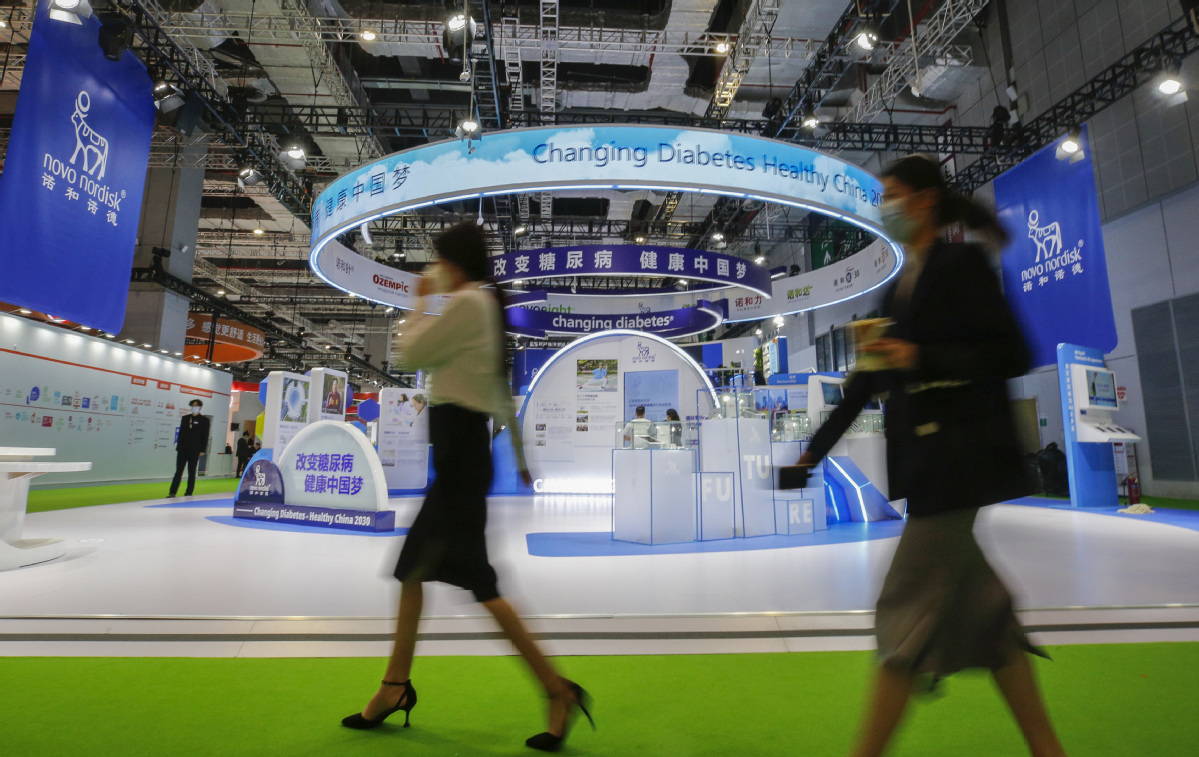 Medical procedures, drugs, online programs serve patients, public across country
Two months after the third China International Import Expo ended in Shanghai, some exhibitors from the healthcare sector have disclosed that collaborations forged during the event have now materialized in the form of new drugs, innovative systems and technologies benefiting patients and the general public.
It transpires that several agreements were clinched between pharmaceutical multinationals and local healthcare authorities, institutions, schools and enterprises during the third CIIE.
Their partnerships' objective is to exploit inherent advantages and synergies in order to make the healthcare ecosystem in the country more innovative.
Executives of US-headquartered Boston Scientific said they had forged a strategic collaboration with Vivolight, a medical imaging device and technology provider based in Shenzhen, Guangdong province, during the third CIIE.
Their partnership may help drive improved clinical outcomes and technological progress in percutaneous coronary intervention, or PCI, procedures at hospitals.
This is said to be the first-ever strategic cooperation between a foreign enterprise and a local counterpart in the field of coronary intervention imaging.
The collaboration combines Boston Scientific's advantage in intravascular ultrasound and Vivolight's competitiveness in optical coherence tomography to provide patients with more accurate medical solutions for better treatment.
Experts said PCI procedures guided by imaging techniques such as IVUS and vascular OCT can significantly reduce the incidence of serious adverse events by making up for the lack of coronary angiography.
Industry experts said IVUS applied in intervention has been regarded as the "gold standard" in accordance with guidance from Europe and the United States.
However, in China, only 8 percent of PCI procedures are guided by imaging techniques, which compares with 15 percent in the US and more than 90 percent in Japan.
"For Boston Scientific, an important impetus of continuous growth in the China market is to collaborate with local partners to satisfy more local patients' unmet needs through diversified innovative channels," the company said in a written reply.