Dedicated efforts made to save miners
Share - WeChat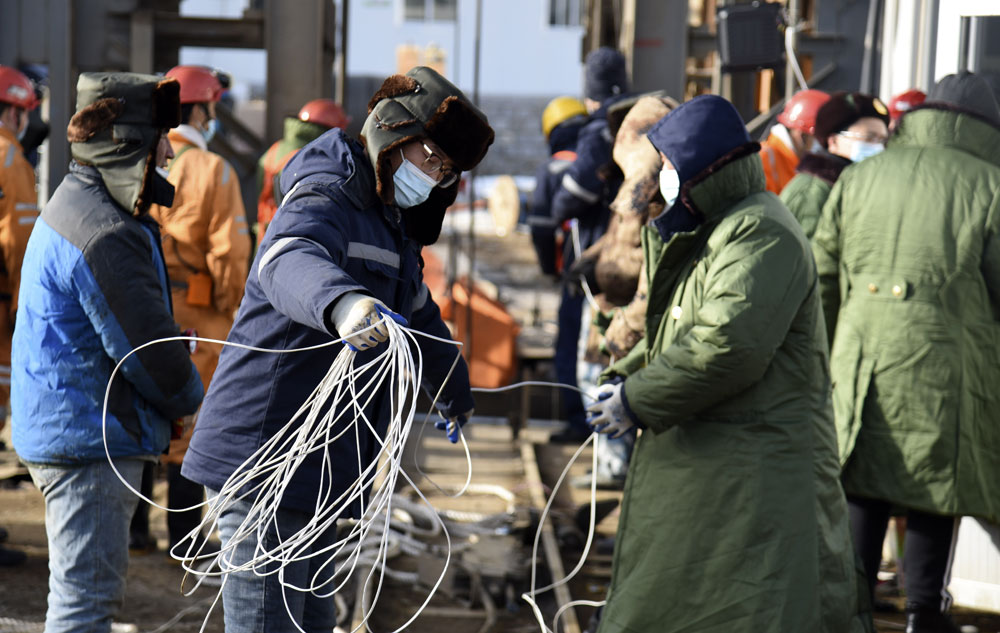 Drilling operations
The explosion happened at 2 pm on Jan 10, but it was not until 8 pm next day that the incident was reported to the emergency department in Qixia.
To reach the workers as quickly as possible, rescuers cleared debris blocking the shaft used to enter and exit the mine and also drilled new channels from the surface.
Ten points were selected to drill from the surface, including a wide aperture that will be used to return the workers to ground level. Sophisticated machinery is also operating around the clock at the site.
However, the rescuers have encountered a number of difficulties in the drilling work.
Du said, "Mines of this nature have strata composed of igneous rocks, which are the hardest type."
He added that two strata contain water, which is hindering the drilling.
"Drilling can easily deviate from the designated route in such conditions and it takes time to return to the right course," Du said.
His concerns heightened when the drilling work reached within 5 meters of the targeted depth.
"If there had been any deviation from the route, the drilling rod would not have reached the area where some of the workers are trapped. I would have let their family members down," Du said.
He chalked the rod to mark the depth where the workers are trapped.
The rod was then lowered back into the hole slowly, but it suddenly stopped descending, at which point Du knew it had reached the targeted depth.
Rescuers then started banging on the rod to attract the trapped workers' attention.
After getting a response, the rescuers raced to lower pipes down the hole to send supplies to the miners.