Dedicated efforts made to save miners
Share - WeChat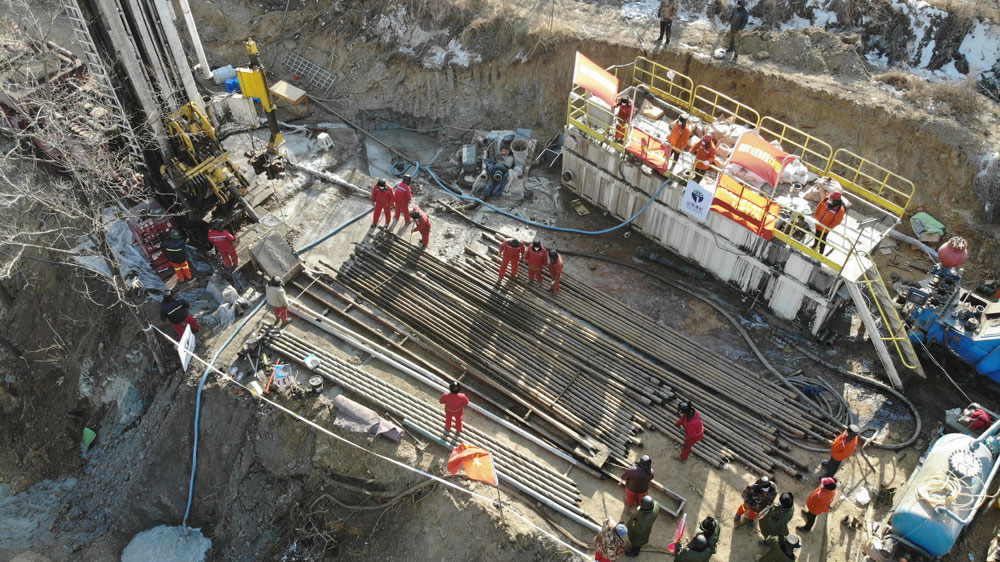 Ray of hope
On Sunday, nutritional supplements were sent to the miners for the first time via a wire. The wire was withdrawn after 35 minutes and rescuers found the supplements had been taken and that the miners had sent up a handwritten note.
The note stated that 12 workers were still alive, including four who were injured, but the fate of the other 10 was unknown.
"We are exhausted and in urgent need of stomach medicine, painkillers, bandages and anti-inflammatory drugs. Three of us also have high blood pressure," the note read.
It also said there was smoke and a lot of water in the area where the workers are trapped.
"We hope the rescue work continues, and we remain hopeful. Thank you," it added.
Two holes are being drilled to drain the underground water.
A rescue worker finishing his shift early on Wednesday said: "We started this work on Tuesday morning. It has gone well, but the rock structure is really complicated and we don't know what difficulties we may encounter when the drilling goes deeper."
He completed his shift at 2 am on Wednesday, before getting some sleep and resuming work seven hours later. "We are drilling in shifts to ensure the trapped workers remain safe and that the water does not pose a threat to them," he said.
Song, the medical team deputy leader, said that by Monday rescuers had spoken to the workers twice via the communications device lowered down the hole.
"We send down food supplies two or three times every day," he said.