Big Tech's unchecked power raising alarm
By JUNE CHANG in San Francisco | chinadaily.com.cn | Updated: 2021-01-21 12:02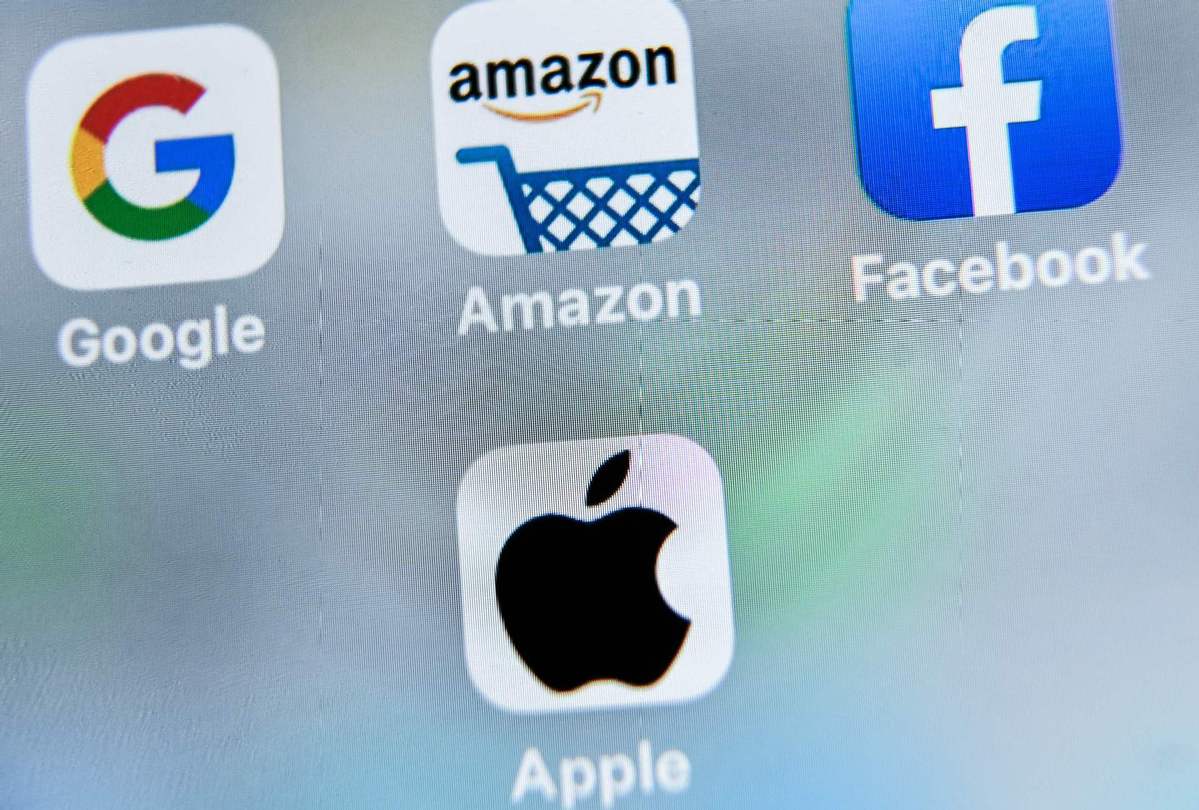 Big Tech companies are powerful.
Shortly after former president Donald Trump's supporters stormed the Capitol on Jan 6 in a failed attempt to block Congress' certifying of Joe Biden's Electoral College victory in the presidential election, social media companies unanimously launched a serial crackdown on Trump and his social media accounts.
On Jan 8, Twitter permanently suspended Trump's personal account, @realDonaldTrump, and swiftly cleared more than 70,000 accounts the company said were related to extremist conspiracy theories.
The reason for terminating service to Trump?
"Due to the risk of further incitement of violence," such as the insurrection at the Capitol, Twitter explained in its statement.
Trump, with his 88 million-strong followers, in four years created an exponential growth in threads on his political agenda. Many messages, as Twitter claimed, contained misinformation and faulty allegations.
In particular, Trump insisted that the 2020 election was "rigged" and aggregated his posts using hashtags such as "Stop the Steal".
Other massive social media outlets including Facebook and YouTube followed suit and also banished Trump's accounts.
Google, Apple and Amazon went even further by deplatforming Parler, a right-leaning social media company resembling Twitter, after pro-Trump individuals flocked there to continue disseminating ideas and ideology.
While many liberals and pro-Democratic groups have applauded the social media purge of Trump and his supporters, many conservatives consider the wipeout "sickening and evil" and contradictory to what Biden has pleaded for — the unity and healing of a polarized America.
"Put away the harsh rhetoric," Biden said in his victory speech in November, pledging that he would be the president of all Americans, including the 74 million who voted for Trump.
"Who would still believe there is unity ahead, after Big Tech's joint efforts to literally mute President Trump and tens of millions of his supporters?" asked Tony Ge, a civic group leader in San Francisco. "Big techs only fan the hatred and resentment among already very divided Americans."
John Malcolm, vice-president of the Heritage Foundation, a conservative think tank, said trying to "stop legitimate debate, or to ban intellectual diversity" from the platform is "very dangerous".
By disproportionately censoring different voices, Big Tech companies have lost the public's trust and infringed on free speech.
"People do not believe that they (the companies) implement their terms and conditions in an even-handed manner, that they are biased against conservative speech," says Malcolm.
Eric George, a lawyer who once led a 2019 lawsuit by conservative Prager University against YouTube for the platform's flagging and restricting content that it dislikes, said big techs are now acting like publishers to "put their thumbs on the free speech scale", specifically, censoring.
The companies also are protected by Section 230 of the federal Communications Decency Act of 1996, which gives them immunity from most liability over content that users post on their sites.
Many Americans believe that the social media companies' actions clearly illustrate their long, fervent bias that the mainstream media hold against Trump and conservative ideology.
"Over the years, big techs and the liberals intentionally orchestrate their collective scheme to dwarf President Trump," said Ge. "However, Twitter or Facebook or YouTube (are) blind to leftists' hate speech and take no action."
The Big Tech double standard will result in more public and polarizing disputes, Ge added.
Globally, German Chancellor Angela Merkel has echoed these concerns, with her spokesman having lamented the permanent suspension of Trump's accounts. The move was "problematic" and the "right to freedom of opinion is of fundamental importance", the spokesman said.
Other world leaders, including those in Mexico and Poland, have expressed concerns over the power of private companies to decide whether and when to discontinue service to legitimate leaders on public forums.
"I believe it's going to be a catastrophic mistake for them," said Trump, who criticized the Silicon Valley giants on his way to Texas on Jan 12. "They're dividing and divisive."