Confirmed cases on the rise in Heilongjiang, Jilin
By ZHOU HUIYING in Harbin, DU JUAN in Beijing,DU JUAN and ZHANG YU in Shijiazhuang | CHINA DAILY | Updated: 2021-01-22 09:02




Share - WeChat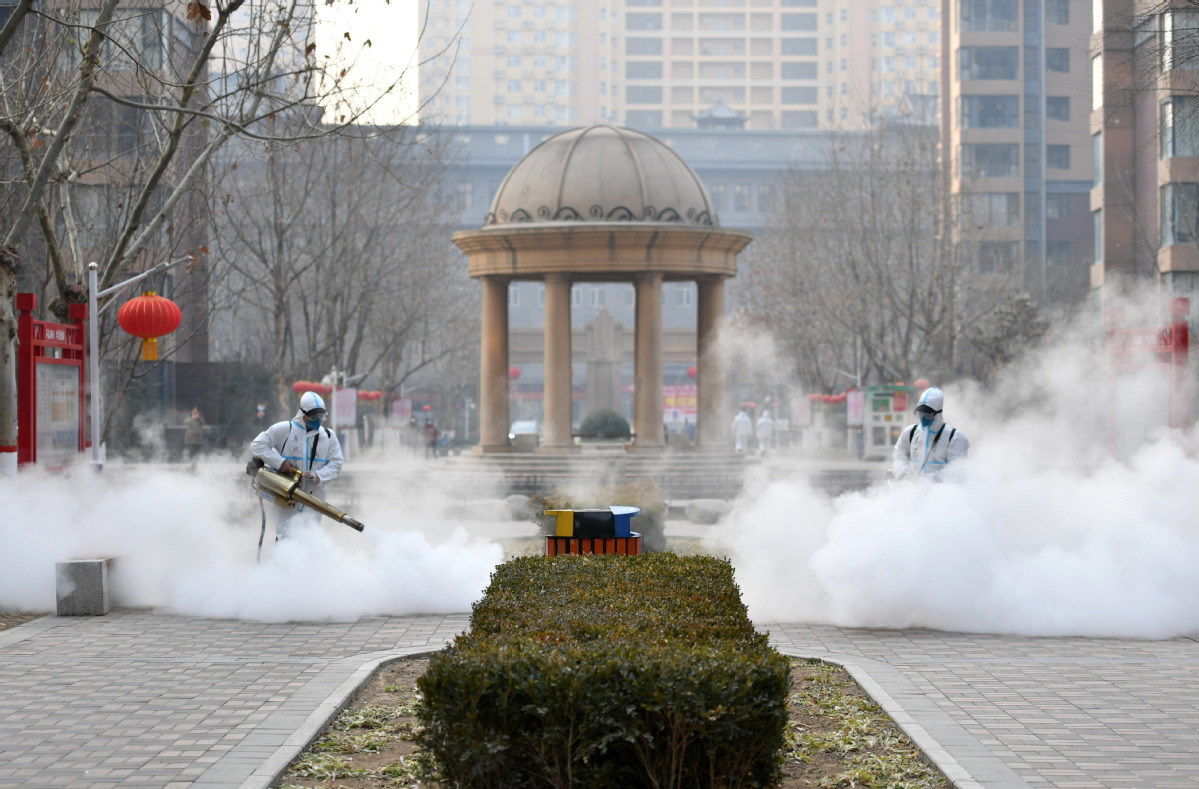 The number of COVID-19 cases in Heilongjiang and Jilin provinces in Northeast China has soared, with 101 newly confirmed cases on Wednesday, including one related to a cluster of infections in Beijing, provincial health authorities said.
Of the confirmed cases, 68 were found in Heilongjiang, data from National Health Commission showed on Thursday. Among the cases, one in Harbin, Heilongjiang, was the mother of a confirmed case in Beijing's Daxing district.
The 67-year-old woman returned to Harbin on Jan 13 by train from Beijing and was diagnosed as a confirmed case on Wednesday.
"We have traced all 71 passengers to Heilongjiang who were in the same coach," Liu Yancheng, a provincial health commission official, said on Thursday, adding that work on tracing more than 800 passengers and staff members on the train is underway.
Along with the screening process adopted in Heilongjiang surrounding the case, Beijing rolled out more measures to control the cluster of infections in Daxing.
On Wednesday, Beijing reported two newly confirmed local cases and one asymptomatic case-all from Daxing's Ronghui residential community, where 10 confirmed cases have been found since Sunday, Pang Xinghuo, deputy head of the Beijing Center for Disease Control and Prevention, said on Thursday.
On Wednesday, Pang said two of the patients in Daxing were carrying a highly transmissible variant of the novel coronavirus first detected in the United Kingdom.