China buoys outlook for Japan exports
By WANG XU in Tokyo | China Daily | Updated: 2021-01-22 09:25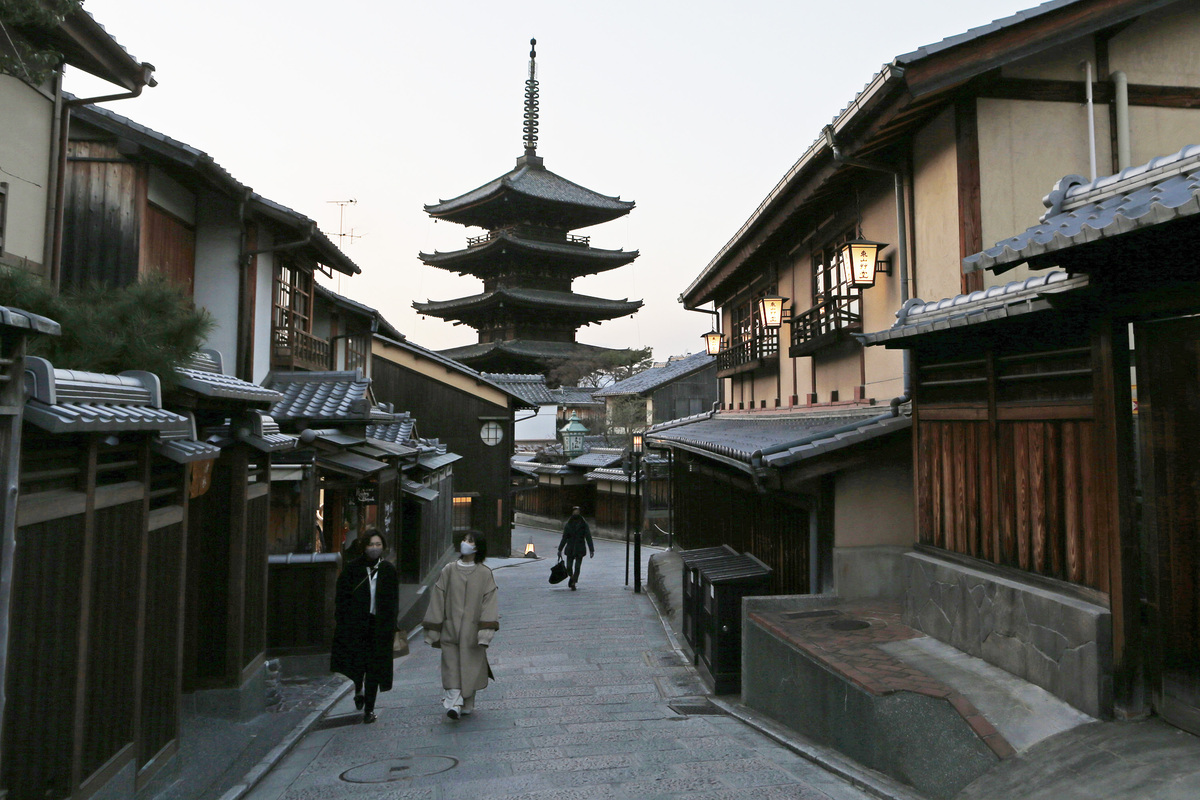 Brighter December, with boost from neighbor, offers hope for trade pickup
Soaring demand from China lifted Japan's exports to their first monthly increase in more than two years in December, government data showed, offering a glimmer of hope for Japan's export-led recovery despite a resurgence of the coronavirus in the country.
The value of overseas shipments rose 2 percent in December from a year earlier to 6.71 trillion yen ($64.8 billion), Japan's Ministry of Finance reported on Thursday, slightly below a 2.4 percent increase expected by economists but up from a 4.2 percent decline in the previous month.
The increase marked the first monthly increase in Japan's exports since November 2018, or in 25 months. Shipments to China-Japan's largest trading partner-grew 10.2 percent in December from the year-earlier month.
"The first export pickup in a while (in December) provides some relief but we're far from being in a position to be optimistic about the outlook," said economist Takeshi Minami at the Norinchukin Research Institute.
A report by Bloomberg emphasized the point: "China, which has managed to contain the virus and last quarter roared back to pre-pandemic growth rates, has given key support to global trade and to Japan's export-reliant economy."
Minami said: "It's hard to imagine that China alone can accelerate growth in Japan's exports."
The increase in December does not tell the whole story of Japan's trade performance in 2020.
Overseas demand for Japanese goods was dampened throughout the year by the spread of COVID-19.
Total exports in 2020 plunged 11.1 percent from the previous year to 68.41 trillion yen, marking the largest fall in 11 years.
The annual drop was the sharpest since a 33.1 percent dive in the wake of the global financial crisis in 2009.
Exports by Japan in 2020 reached their lowest level in absolute value since 63.75 trillion yen was booked in 2012.
For imports, Japan saw its steepest decrease in four years as they sank 13.8 percent to 67.73 trillion yen.
Altogether, Japan's exports and imports were down for the second consecutive year in 2020, leaving the country with a goods trade surplus of around 675 billion yen, the first black ink in three years.
Positive sign
"Improved exports in December is a positive sign for Japan's economy but the imports pointed to ongoing weakness in domestic demand," said Erbiao Dai, vice-president of Asian Growth Research Institute in Fukuoka.
"The damage to Japan's service sector puts added pressure on exports to lift the economy out of its slump but beyond China, key overseas markets are still struggling which means their demand is also likely to weaken further."
The biggest drop was logged by the country's car exports, which plummeted 20 percent from 2019 while exports of auto parts declined 19.1 percent.
By country and region, Japan's shipments to the United States-a key market for Japanese goods such as cars and electronics-dropped 17.3 percent in 2020, dragged down by airplanes and chipmaking equipment, while imports were down by 14 percent.
Exports to China rose 2.7 percent after a plunge at the beginning of this year and were mainly boosted by plastic, nonferrous metals and equipment for making semiconductors.
Japan's imports from China fell 5.3 percent to 17.48 trillion yen.
With the European Union, Japan saw a trade deficit shrink 1.5 percent to 1.33 trillion yen, as exports fell 14.6 percent and imports dropped 12.6 percent.
Meanwhile, the number of foreign visitors to Japan plunged 87 percent in 2020 to a 22-year low as the country mostly closed its borders in response to COVID-19, Japan National Tourism Organization data showed on Wednesday.
Agencies contributed to this story.