US CDC forecasts 100,000 COVID deaths in next few weeks
Xinhua | Updated: 2021-01-22 21:16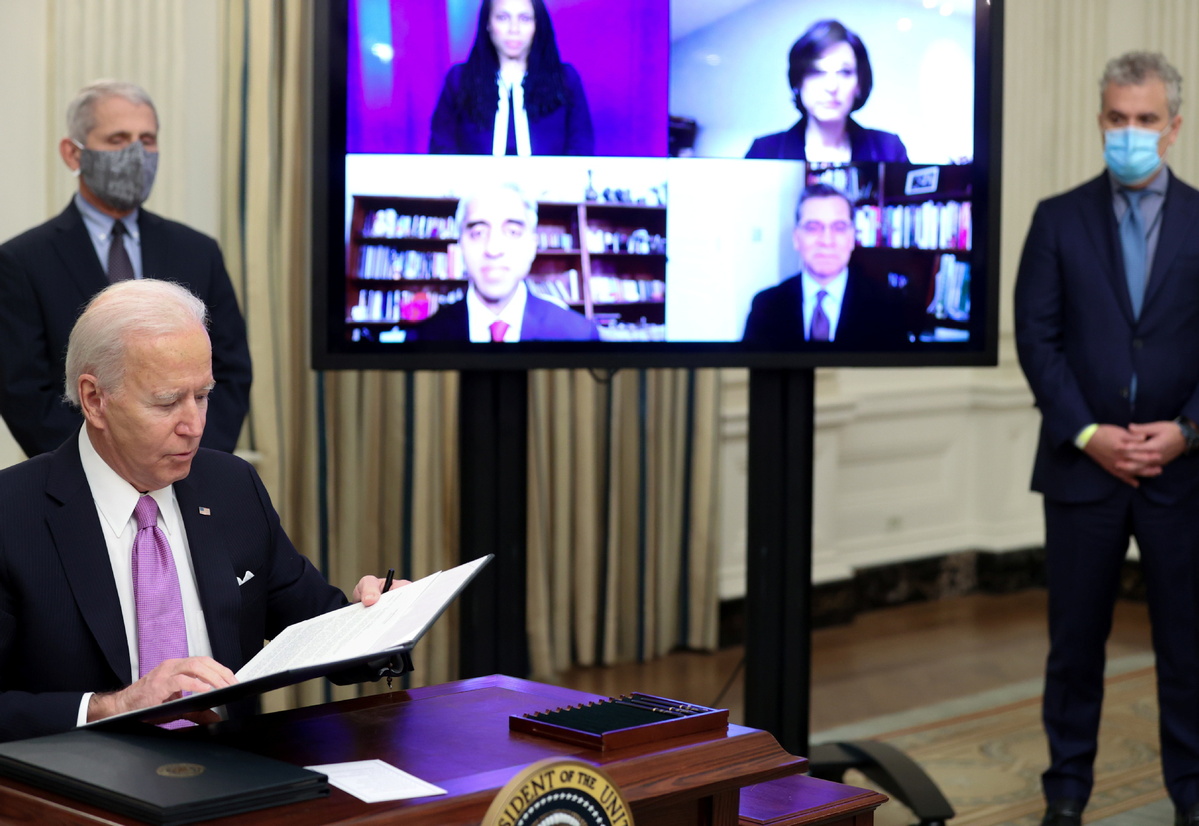 WASHINGTON - The US Centers for Disease Control and Prevention (CDC) said on Thursday that the country could face as many as 100,000 more COVID-19 deaths in less than a month.
The United States registered a record daily count of 4,383 COVID-19 deaths on Wednesday, and currently the country averages about 194,000 daily cases and 3,000 deaths, according to the CDC data.
The United States has recorded over 24.6 million confirmed cases, according to the Center for Systems Science and Engineering at Johns Hopkins University.
The country on Thursday marks one year since the first case of COVID-19 was identified, as US President Joe Biden unveiled his national strategy for addressing the pandemic.
Biden signed several orders including improving supply chains for the pandemic, keeping workers safe, ensuring an equitable response, promoting safe travel, and expanding treatment for COVID-19.