Cleanup plan restores faded rural beauty
Share - WeChat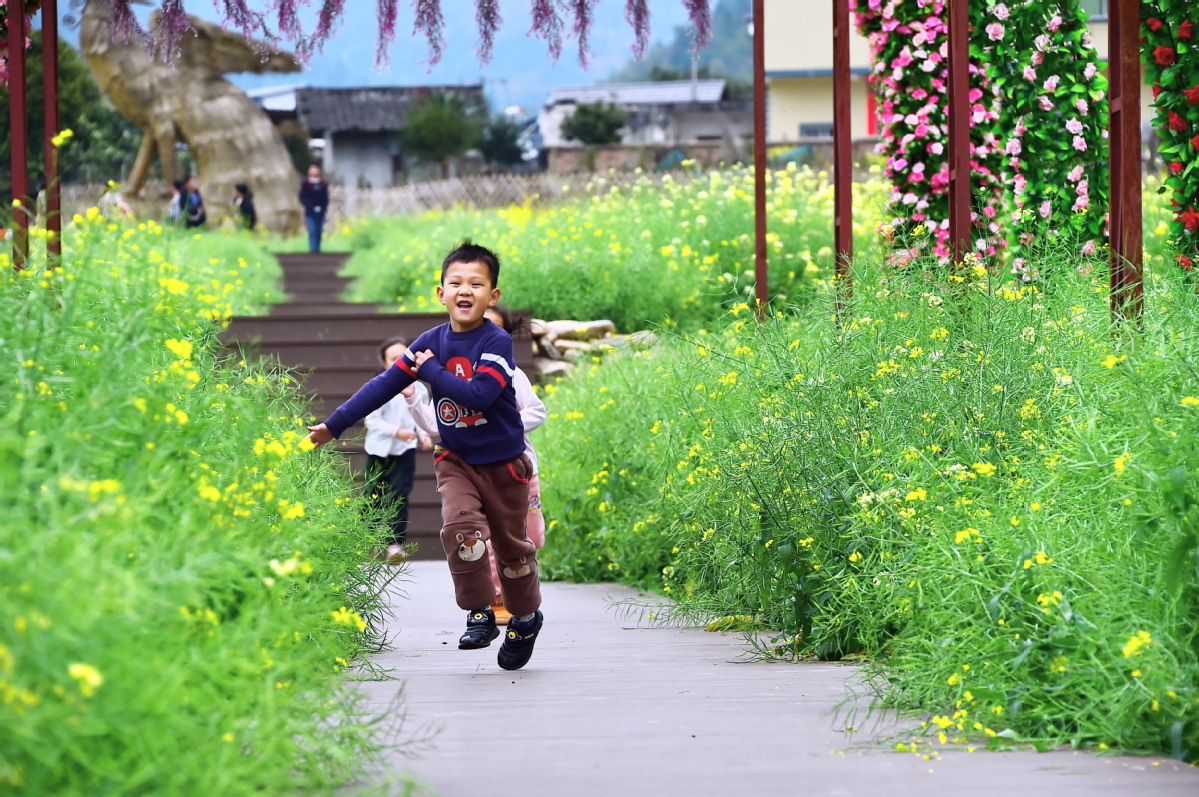 Formerly rundown villages are attracting visitors and boosting local incomes. Zhao Xinying reports from Huichang, Jiangxi.
Walking along the smooth cement road and looking at the beautiful houses surrounded by neat farmland and chicken coops, visitors to Daxiba village would never believe the state it was in just a few years ago.
"Garbage was piled up on the doorsteps and sewage was poured directly onto the roads. The mess mixed with the dirt and made the roads smelly and muddy to walk on," recalled Liu Jinhua, Party secretary of the village in Huichang county, Jiangxi province.
"A flyswatter was a necessity in every household, and villagers had to be prepared to swat flies all the time because there were so many of them."
Those conditions persisted until February 2018, when the Central Committee of the Communist Party of China and the State Council, China's Cabinet, issued a plan to improve rural living environments nationwide.
In line with the plan, the efforts focused on the disposal of household waste and sewage, as well as improving the appearance of the villages. In addition, a goal was set that by the end of last year, the improvements would be obvious with the countryside looking generally clean, tidy and orderly.
The campaign was conducted in all of Huichang's villages, including Daxiba.