EU turns up heat over vaccine supply issues
By JULIAN SHEA in London | China Daily Global | Updated: 2021-01-27 09:26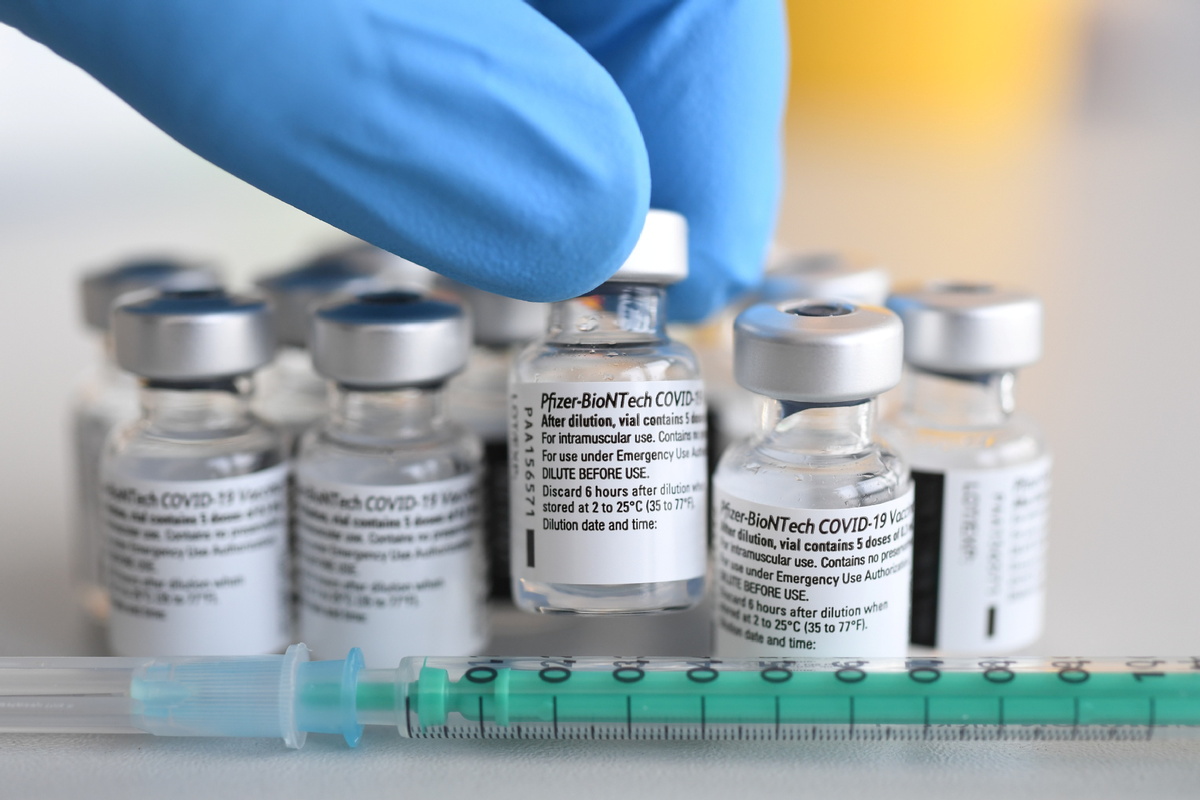 The European Union has said it may limit exports of COVID-19 vaccines after manufacturer AstraZeneca said production difficulties meant it would not be able to supply the expected amount of doses to the bloc.
Another supplier, Pfizer-BioNTech, has also said it will deliver less than expected, dealing a blow to the 27-member bloc's central vaccine procurement program.
"Europe invested billions to help develop the world's first COVID-19 vaccines," said European Commission president Ursula von der Leyen in a live video address at the virtual World Economic Forum. "And now, the companies must deliver. They must honour their obligations."
"This is not about EU first, this is about Europe's fair share," added Germany's health minister, Jens Spahn.
EU Health Commissioner Stella Kyriakides said the bloc would "take any action required to protect its citizens" and that any exports of vaccine produced in the EU to countries outside it would require early notification.
Another meeting with suppliers would take place on Wednesday, she said, adding that the EU wanted to see "a detailed planning of vaccine deliveries."
The United Kingdom, which completed its exit from the bloc at the turn of the year, has made swift progress with its own vaccination program, but may still suffer the aftershock of the EU's problems as one of its sources is a Pfizer factory in Belgium.
The UK's Minister for COVID vaccine deployment Nadhim Zahawi has admitted supplies are "tight" but added: "I'm confident that (AstraZeneca and Pfizer-BioNTech) will both deliver for us the quantities that we need to meet our mid-February target and of course beyond."
AstraZeneca said it was "doing everything it can to bring its vaccine to millions of Europeans as soon as possible".
Its vaccine, developed in partnership with Oxford University, is already approved and being used in the UK, and is expected to receive the green light from the European Medicines Agency for use in the EU by the end of the month.
In August the EU signed a deal with AstraZeneca for 300 million doses, with an option for a further 100 million, which Sky News reported was for an up-front fee of 298 million pounds ($407 million).
It had hoped that 80 million of those doses would be available for use by March, but now the company is saying the number will be reduced. It has not given an official revised total, but according to Reuters, the delivery for the first quarter could be as low as 40 percent of what was expected.
The Pfizer-BioNTech vaccine, which has been ordered by the EU in larger amounts, is already approved and in use across the EU, but reductions in future releases could put von der Leyen's vow to have 70 percent of adults in the EU inoculated by the end of August in serious doubt.