Brussels gunning for London's financial hub status
By EARLE GALE in London | China Daily Global | Updated: 2021-01-27 09:35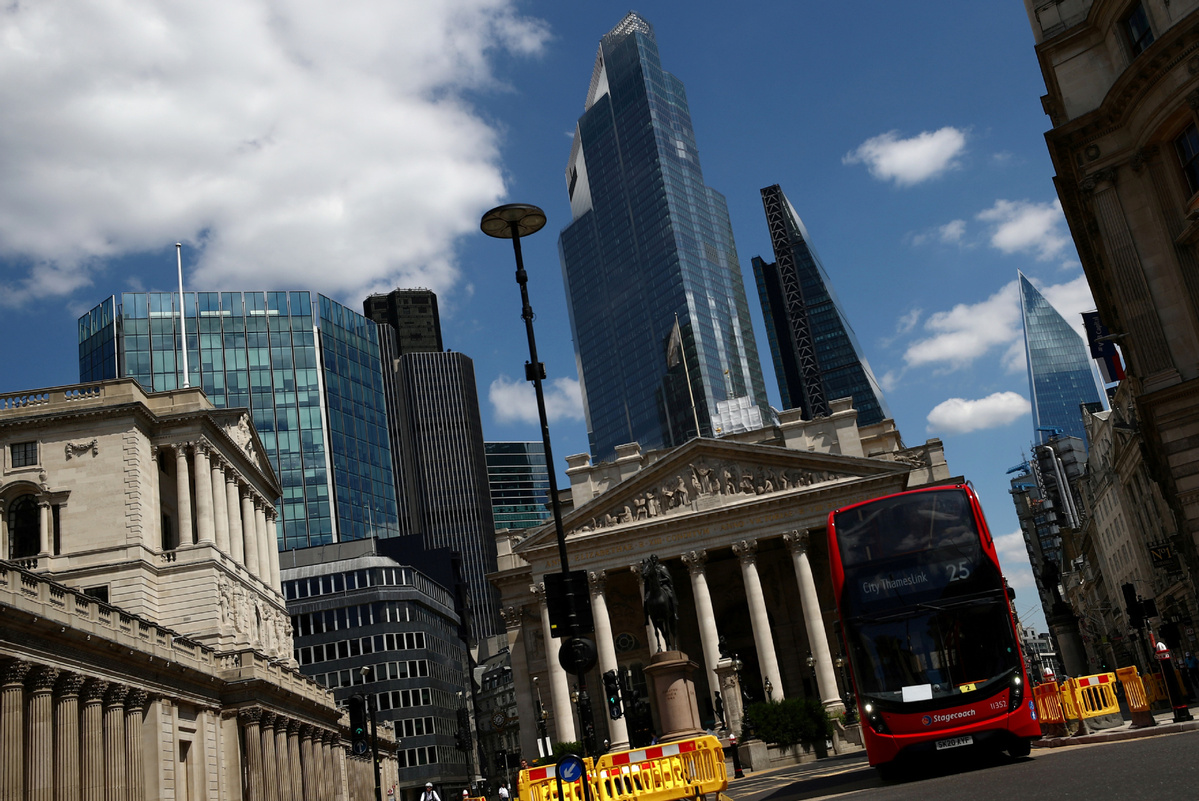 The European Union will do all it can to ensure London ceases to be the continent's dominant financial market, a former British minister has warned.
Jonathan Hill, who is now leading a British government-ordered review of London's future as a financial center, told the Financial Times that Brussels wants to develop its own financial center.
Hill, who was an EU financial services commissioner before the UK left the bloc, told the paper Brussels is, therefore, highly unlikely to grant the UK the right to do business as if it were still a member, an arrangement known as passporting.
"Given that their strategy is to build up the EU, why on earth would they?" he said. "The EU will not do us any favors."
Hill, who is a member of the UK's ruling Conservative Party, is working on proposals to revitalize the UK's financial sector that are due next month. They will likely include updated stock market listings aimed at attracting fast-growing companies and technology enterprises.
The future of the UK's financial sector within the EU is uncertain because the trade deal agreed by London and Brussels late last year excludes the sector. The two sides have simply agreed that decisions about access to each other's markets will be based on whether there are equivalent regulatory systems.
The Financial Times notes that London is seeking access to around 40 financial services areas. So far, the EU has granted access to two.
But, despite the bad news for London in terms of future access to EU markets, Hill said the UK will continue to be a dominant financial market beyond the EU's borders because of its ability to move fast to attract companies in new industries, including digital, fintech, and green finance.
"We should be able to do this quicker, more proportionately, more flexibly, than you can at EU27," he said.
He noted that it was heartening that no other EU-based financial market has, so far, usurped London, despite the UK's referendum decision to leave the bloc having created "four and a half years of political paralysis".
He said financial business that has left the UK has settled in cities, including Amsterdam, Brussels, Frankfurt, Paris, and Dublin.
Because no single EU venue has emerged, he said London's competitors are Asia and the United States.
Bloomberg, meanwhile, reports that the EU has made things difficult for London-based financiers.
The business news specialist reported on Tuesday that TP ICAP Plc, the world's largest interdealer broker, had complained it had been prevented from serving all of its EU clients because it had not completed a planned relocation of staff to Paris.
The disclosure was followed by a warning from a member of the European Central Bank's executive board who said UK-based banks will need a presence in the EU if they are to do business there.
"It is essential that we continue to push banks that have relocated to the euro area to allocate enough staff and assets to their new structures," Frank Elderson said in the European Parliament.
Mairead McGuinness, the EU's financial services commissioner, said on Bloomberg TV last week that the realities of Brexit have "come home to roost" for London.
After the UK capital lost 6.3 billion euros ($7.7 billion) in daily stock trades to the EU on Jan 4 alone, consultancy EY estimated companies had moved around 7,500 employees and at least $1.6 trillion of assets from the UK to the EU because of Brexit.