Personal computers seeing second wind after COVID-19
By MA SI | China Daily | Updated: 2021-02-03 10:09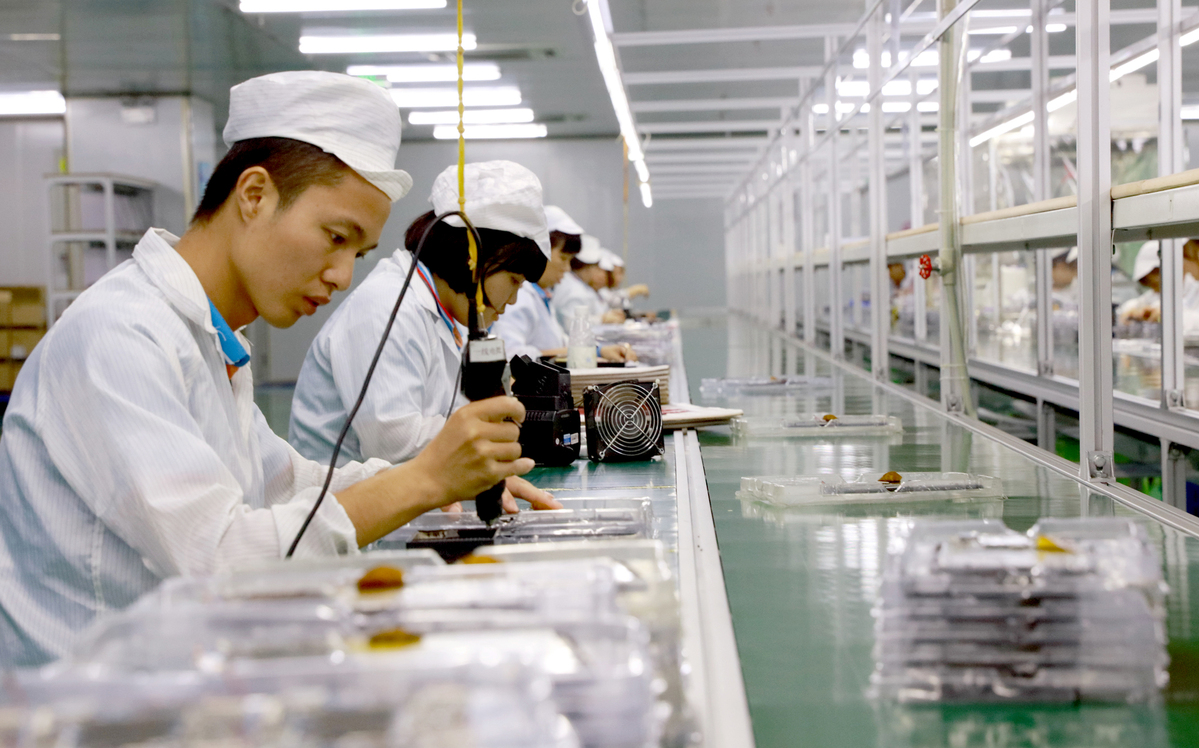 Electronic products now indispensable for many stay-at-home workers, students
Robust demand for personal computers is expected to continue in 2021 after the COVID-19 pandemic has highlighted the importance of PCs as an essential tool for stay-at-home work, study and play, said company executives and industry experts.
The comments came after PC sales performed strongly in the fourth quarter, with global shipments growing 26.1 percent year-on-year to 91.6 million units, according to market research company International Data Corp.
With the pandemic still in full swing in overseas markets, traditional PCs-which include desktops, notebooks and workstations-were once again an in-demand consumer technology product, IDC said.
For full-year 2020, global PC shipments grew 13.1 percent with major catalysts being stay-at-home work and remote learning. To put things in perspective, the last time the PC market saw annual growth of this magnitude was in 2010 when the market grew 13.7 percent, IDC added.
A lot has changed in the past decade, including six years of PC market decline as well as a year of flat growth. The question now is how long this resurgence will last, and efforts are needed to solve problems such as a shortage of core components and production lagging behind demand, company executives and industry experts said.
Ryan Reith, program vice-president with IDC's worldwide mobile device trackers, had a positive outlook. "Demand is pushing the PC market forward and all signs indicate this surge still has a way to go.
"The obvious drivers for last year's growth centered around work from home and remote learning needs, but the strength of the consumer market should not be overlooked," Reith said.
He said the market continues to see gaming PCs and monitor sales at all-time highs. In retrospect, the pandemic not only fueled PC market demand but also created opportunities that resulted in a market expansion.
Currently, no specific forecast for global PCs is immediately available for this year, but Wang Jiping, assistant vice-president of IDC China, said the country's PC market is expected to grow by 10.7 percent.
Demand from students from kindergarten to the 12th grade, also known as K-12, the smart office industry and government procurements will become the main drivers of the expansion of China's PC sector.
"The contagion has accelerated the use of PCs for online learning among elementary and middle school students in China. Their purchases are expected to reach about 8.8 million units in 2021, which is about six times the demand from K-12 in 2019 and nearly one-third of the overall consumer PC market in China," Wang said.
He added that as the segment grows steadily in the future, PC manufacturers will also launch tailor-made computers for primary and middle school students.