More help for AI startups key to sector prospects
By ZHANG YUE | China Daily | Updated: 2021-02-09 09:07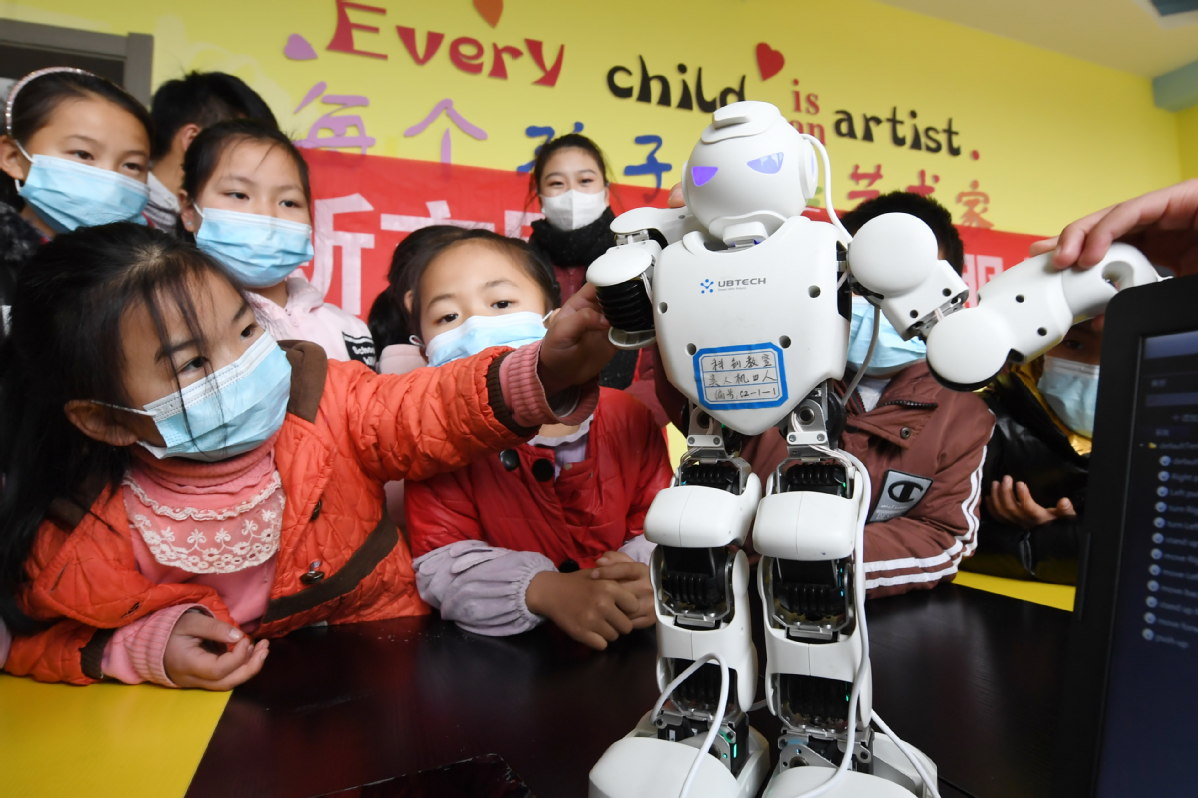 Since 2014, China has had the fastest growth of investment in startups in the artificial intelligence sector worldwide. Yet, more institutional efforts are needed to ensure more robust and high-quality development of the sector, according to a recent report.
A research report on the country's AI industry for 2020, jointly released by Xu Chenggang, visiting professor at the London School of Economics, and a research team from Wuhan University, said that the average amount of equity investment for AI startups in seed stage in China hit $60 million by 2018.
The growth of such investment in China surged since 2014, yet the number of AI startups in China is relatively small.
The report compares China's AI development with that of other countries regarding the number of startups and the amount of investment received by these companies, progress in AI academic research and the application of open-source software.
Research results show that despite being the largest category of total investment, the number of externally funded AI startups in China is smaller than that of the United States and the United Kingdom.
Financing for AI startups relies heavily on an open economy. The report said that 46.5 percent of equity investment in this area comes from foreign capital and 14.4 percent from joint investment. Over 67.4 percent of these Chinese startups have gained their financing from independent venture capital firms.
Drawing comparisons between a number of countries, the report said that since 2015, large investments have been made in China targeting a relatively small number of AI startups, meaning that average financing levels for each startup are higher than that in many economies, including the US and the UK.
Xu said such a phenomenon is worth paying attention to.
"AI is a relatively new industry with many uncertainties, thus the number of startup firms in this industry at this stage is key to the process of selecting those that are superior and eliminating the inferior ones," he said, adding that high-quality growth of the AI industry is of key significance in this round of industrial revolution.
Noting that the AI industry is of critical importance in the fourth industrial revolution, during which China and the world are experiencing tremendous change, Xu said that breakthroughs and progress brought by the growth of AI also have high degrees of uncertainty. Future success will emerge among the vast fledgling AI startups, and this is why the number of new startups in the sector is key.
The report also said that since 2017, China has been narrowing the gap between itself and developed economies, in terms of the number of published AI journals and conference papers.