A viral sensation
By Wang Ru | China Daily Global | Updated: 2021-02-19 08:11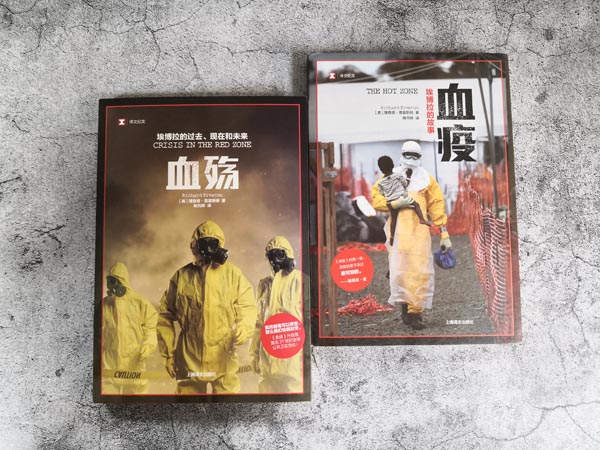 American author Richard Preston's latest best-seller is a riveting true-life tale of human courage in the face of the Ebola crises in 1976 and 2014, Wang Ru reports.
Doctor Jean-François Ruppol, the then head of the Belgian government's medical aid mission to Zaire (now the Democratic Republic of Congo) in 1976, wrote these chilling words in his journal:"I have just condemned myself to death."The sentence was written after he helped deliver a baby in Yambuku village, Bumba town of the country's Equateur province.
Weeks before the surgery, Ruppol had learned that a horrible transmissible virus, which spread through contact with body liquid, like sweat, saliva and blood, was spreading in Bumba town and had killed many people. So, when he first saw the dying pregnant woman, whose symptoms resembled those of the virus, he was fearful.
But he still decided to perform the surgery and deliver the baby. When the doctor found the infant wasn't breathing, he subconsciously carried out mouth-to-mouth resuscitation, just as he had done many times in the past, but the moment he realized what he was doing, he was shocked and overwhelmed with fear.
The baby let out a cry, but the doctor was frozen in horror.
We now know the horrible virus as Ebola, with an average fatality rate of around 50 percent, according to the World Health Organization, which also mentions "there is no proven treatment for Ebola but simple interventions early on can significantly improve chances of survival".
Ruppol was very lucky, since it was found later that the pregnant woman didn't have Ebola, but had malaria, which is not as easily transmissible. Nevertheless, he did bear witness to the early Ebola outbreak in Congo.
The story is told in American writer Richard Preston's latest nonfiction book Crisis in the Red Zone, elaborating on Ebola's 1976 and 2014 outbreaks. It follows his former best-selling book The Hot Zone, a nonfiction tome about Ebola published in 1994, which has been translated into more than 30 languages and earned Preston the Centers for Disease Control and Prevention's Champion of Prevention Award as a nonphysician.