Protecting world through Chinese vaccines
By ZHENG YIRAN | China Daily | Updated: 2021-02-22 09:22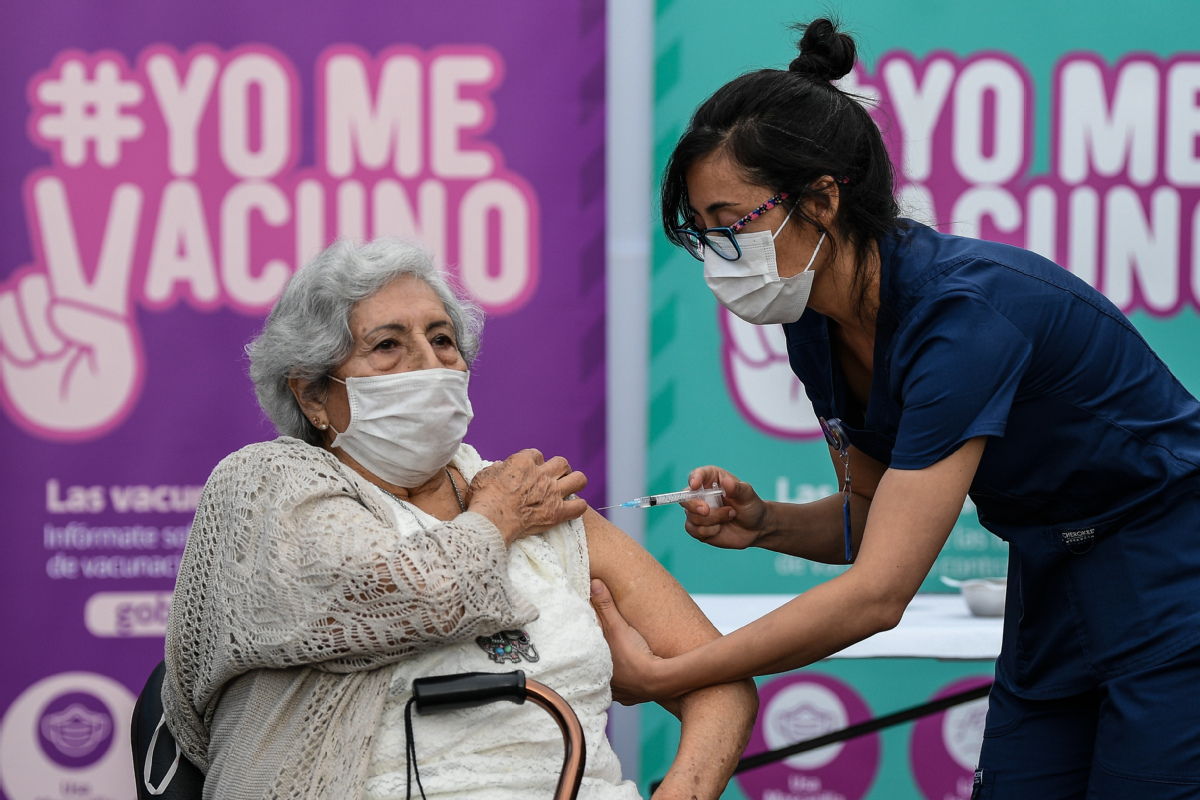 Surging export orders show China's pharma products are trusted overseas
At Sinovac Biotech Ltd's base in Daxing district of Beijing, employees are busy manufacturing CoronaVac, the inactivated COVID-19 vaccine, in bulk.
From cell culture to packaging, a jab can be produced in just 48 days. Now the company churns out about 400,000 doses a day.
"The yearly output of our first production line has reached 500 million doses. Our second production line started operations this month, enabling the company to attain capacity to produce 1 billion doses of vaccine every year," said Yin Weidong, chairman of Nasdaq-listed Sinovac.
He said: "Ever since our first production line started operations in August, the machines ran almost 24 hours a day. Our employees worked round the clock in three shifts to meet the surging demand for vaccine."
Currently, while ensuring adequate supplies of vaccine for the domestic market, the company is exporting some quantities to countries like Brazil, Turkey, Indonesia and Chile.
On Jan 20, the Public Health Institute of Chile, called the ISP locally, approved the emergency use of Sinovac's COVID-19 vaccine. Two batches of nearly 4 million vaccine doses were delivered to the country on Jan 28 and Jan 31. According to the local government, Chile started large-scale vaccination on Feb 3.
Similarly, the public health authorities of Brazil, Turkey and Indonesia also approved the emergency use of Sinovac's COVID-19 vaccine.
Pearson Liu, director of brand management and public relations of Sinovac, said packaged vaccines will be stored in cold-chain boxes and delivered to the airports by cold-chain trucks.
To ensure the safety of international vaccine delivery, Sinovac cooperated with Envirotainer, the world's largest temperature-controlled container and logistics provider, to deliver vaccines to destination countries. A chip is installed inside the containers, to track and manage vaccine storage temperature throughout the whole shipping process.
"The storage temperature for our vaccine is between 2 C and 8 C, which means the product needn't remelt and can be used directly," Liu said.
He said that to save on packaging and delivery costs, Sinovac exports semifinished jabs to some countries, making the importing countries fill and repackage the vaccines themselves.
In such a situation, Sinovac helps build local filling and packaging lines in the countries, to improve the production capacity and efficiency.
Data from the World Health Organization showed that currently, there were 235 vaccine candidates in the world, and 63 of them had entered the clinical trial phase. The vaccine candidates, such as the messenger ribonucleic acid (mRNA) vaccine developed by US-based Pfizer and the recombination vaccine developed by UK-based AstraZeneca, had received orders for more than 1 billion doses overseas.
China has 15 vaccine candidates entering clinical trials, with five of them already in third-stage clinical tests. Among the five candidates, the vaccines produced by Sinovac and China National Pharmaceutical Group (Sinopharm) had been approved for emergency use by more than 16 countries. The two Chinese companies received related orders and have been shipping the vaccines in an orderly manner.