Wu Lei happy in Spain as Espanyol look for promotion
Share - WeChat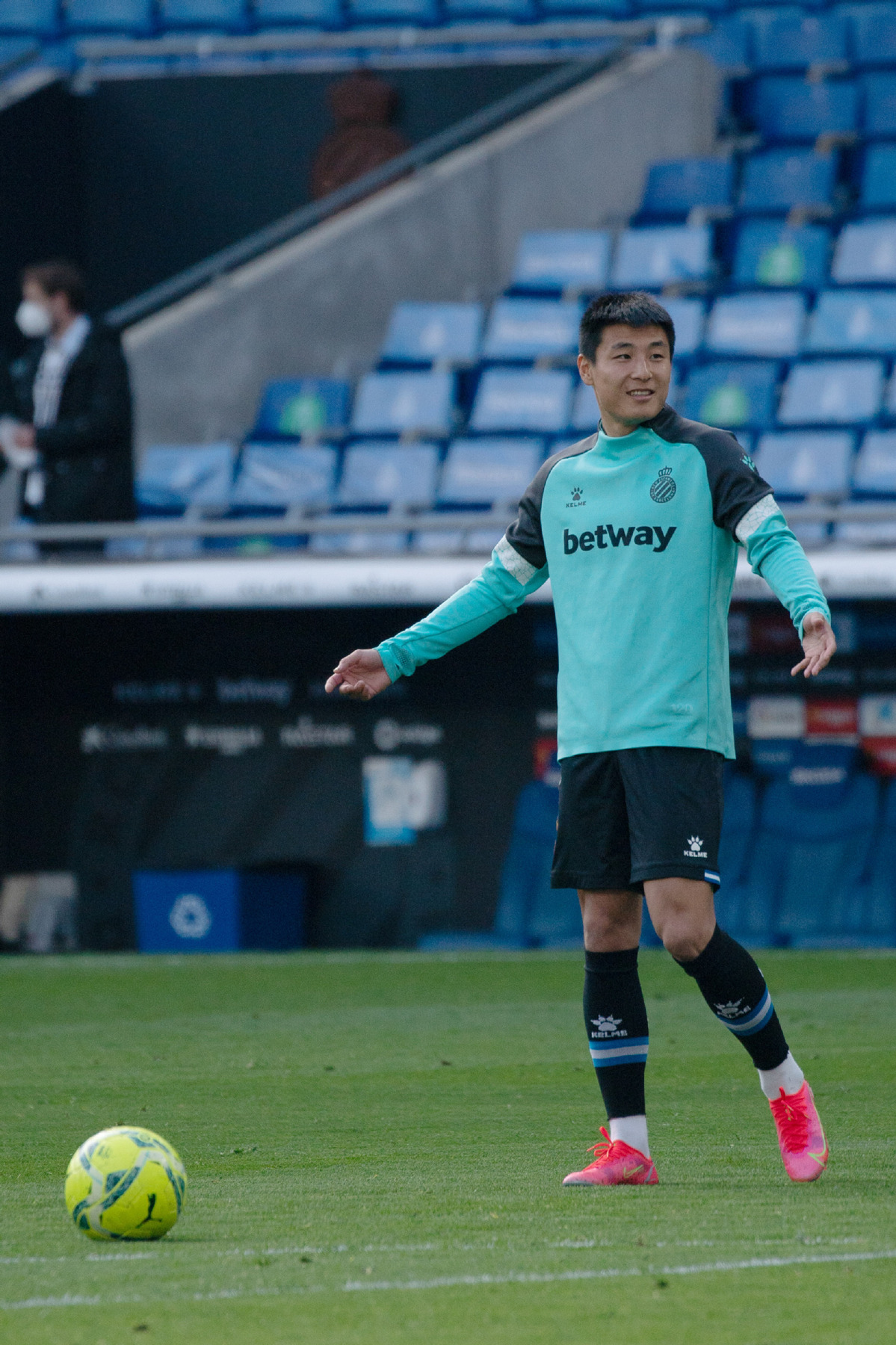 MADRID - "To be able to learn" and to "feel part" of something are two of the phrases used by Chinese footballer Wu Lei when discussing his experience in Spain.
Wu made his debut with Spanish football club Espanyol two years ago and has lived through both good and bad times as the Barcelona-based outfit qualified for Europe in his first season, only to crash into the Spanish second division Liga SmartBank in their last campaign.
Now with Espanyol in the promotion places in the Liga SmartBank and aiming to bounce back to the country's top-flight, he discussed his time at the club with Xinhua.
"I came to study and learn. I want to feel not only Spanish football, but also the culture. In the last two years, I have learned and experienced a lot in both La Liga Santander and La Liga Smartbank," he said, trying to draw positives from Espanyol's time in the second tier.
"This season, I have learned about the atmosphere of the second division, with the survival methods of each team, and that has helped me to live every aspect of Spanish football.
"For that reason, I don't really feel I am missing out after dropping from La Liga to the second division," he explained.
Wu instantly became a popular player on his arrival in the Spanish league in February 2019 and after becoming the first Chinese player to score in the Spanish top-flight, he was even dubbed the "hope of all China".
That interest cooled with Espanyol's relegation at the end of last season, but he stresses his main objective is to help them "return to La Liga and said he had "a lot of confidence" that would happen.
So far the 29-year-old has made 19 appearances, with a total of 627 minutes of competitive football and although his average of 33 minutes a game is below the 52 minutes he played last season, he said he was not worried about facing extra competition from players such as Raul de Tomas, as competition for places is something that had "existed from the first day I came here."
Wu has scored two league goals in the Copa del Rey knockout competition and he explained that although he was comfortable playing across the line of attack in any formation, he had to look at himself for his dip in form.
"The key is in me," he said, recalling the start of the coronavirus pandemic in Spain in March 2020 as a "really difficult period".
The player and his family were all infected by the virus and had to spend time in isolation, cut off from contact with friends and teammates.
"To be honest, I had the idea that I should go back to China. But at that time, with the company of my family and so many fans who care about me, our family finally got over it," he said.
He explained that the current rules, which see football played in empty stadiums with no fans, to stop the chance of contagion, have also taken the edge off some of his performances.
"I have always said that the fans are our biggest motivation. Now that no fan can enter the stadium, the whole atmosphere is very different and that has also had a big impact," he commented, before adding that he hoped for an end to the pandemic which would allow "the fans to cheer us in the ground and once again share the joy of victory with us."
Despite all the setbacks last year, Wu has always believed that his decision to stay in Spain last summer was the right one.
"At my age, adapting to European football and being able to stay here, makes me feel that I should not regret the decision. There are also family reasons. My family is also happy here, so I think I made the right decision," he concluded.