Dance show on Tang Dynasty wins hearts
By Bi Nan | chinadaily.com.cn | Updated: 2021-02-22 14:33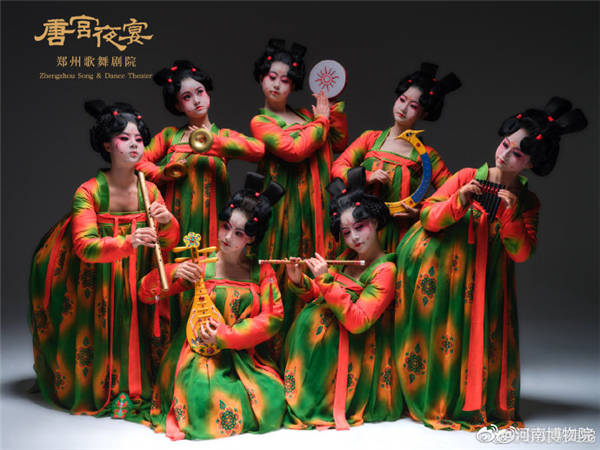 Netizen nicknamed "yunpiaoliang vivian" said, "The show is so amazing! This is how traditional culture should be presented. I give my thumbs-up!"
A netizen nicknamed "zishilx" said, "I like their costumes and the background. The court ladies are so lovely, while when at the banquet, the music changes, and they display majestic manners."
Netizen "wanshuzhiwang" said the excellent Chinese culture is well revived in this way.
The dance show, choreographed by Chen Lin from Zhengzhou Song and Dance Theater, is adapted from an entry in the 12th Chinese Dance Lotus Award in 2020 by the theater, with minor changes made to adapt to TV presentation.
Luoyang city in Henan province was once a capital of the Tang Dynasty, and it is said that the show was inspired by a group of Tang Dynasty pottery figurines displayed in the Henan Museum, which is from the reign of Emperor Kaihuang of the Sui Dynasty (581-618AD), and unearthed from a tomb in Anyang city.
According to Henan-based news website dahe.cn, a special program was designed by Henan TV for its upcoming Lantern Festival gala, which would bring 14 actresses of the "Night Banquet in Tang Dynasty Palace" from virtual stage to the pottery figurines in Henan Museum to produce a brand-new show.
To watch the video, here:
Dance show 'Night Banquet in Tang Dynasty Palace'