Paragliding offers grand views of rapeseed flowers
Share - WeChat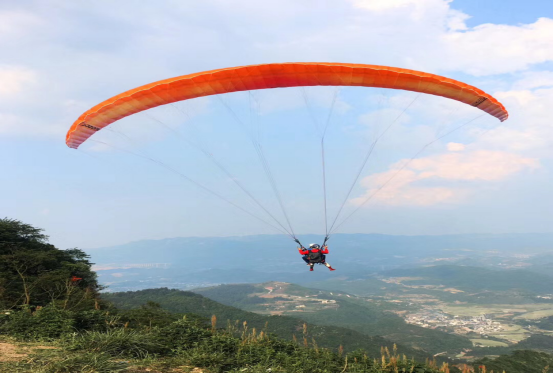 As warmer weather approaches, tracts of rapeseed blossoms are appearing near Luwo village, a tourist attraction in Xifeng county of Guiyang, Guizhou province. Visitors stroll amid the flowers or paraglide from mountains to look at the sea of golden flowers from the air.
Paraglider enthusiasts fly overhead to see the scenery. Under the guidance of professional instructors from a national paraglider base in Xifeng, tourists can take in the view from up to 200 meters above the ground.
The blossoms add stunning color to sunny scenes in the Luwo Basin, a plain between mountains with 133 hectares of farmland, along with villages and two rivers. Known as the "granary" of Xifeng, the area boasts abundant water, a mild climate and fertile land, local officials said.
After the annual rice harvest, residents grow rape seed as a cash crop. Swaths of yellow flowers transform the vicinity into a beautiful landscape.
Wang Jin contributed to this story.