Ancient 'kapok king' draws visitors in Guangzhou
By ZHENG CAIXIONG and ZHENG ERQI in Guangzhou | chinadaily.com.cn | Updated: 2021-02-22 20:06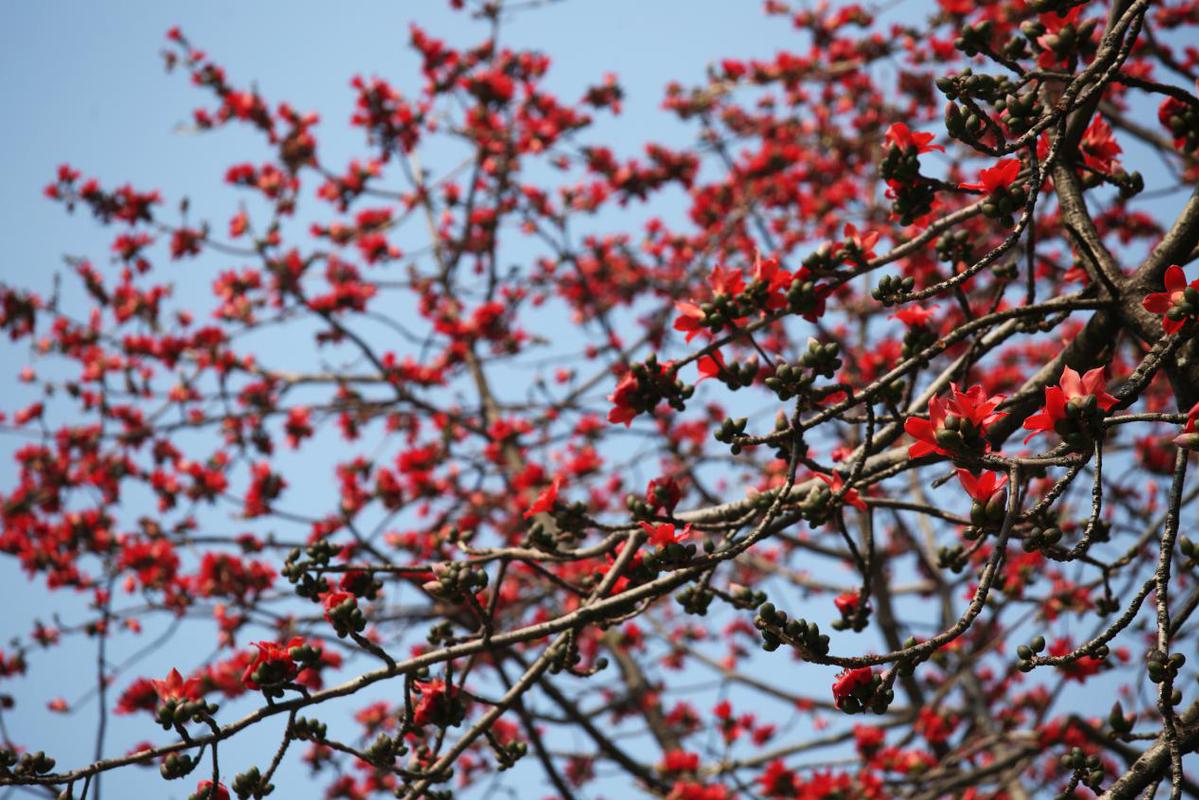 The tree's flowers are red, setting off the magnificent Sun Yat-sen Memorial Hall and demonstrating the great enthusiasm of residents in this provincial capital in South China's Guangdong.
An ancient blooming kapok tree recently added great charm to Sun Yat-sen Memorial Hall, one of the major tourist destinations in this southern metropolis.
The tree also shows that Guangzhou, which has a history of more than 2,200 years, has profound historical and cultural heritage.
Many residents and tourists from around the world are drawn to enjoy the blooming flowers and have their photos taken.
The kapok tree, which is more than 350 years old, was dubbed "the kapok king" when it was chosen as the most beautiful kapok in the mainland in 2018.
The tree, which was planted in 1668, is 27 meters high and has a diameter of 196 centimeters at its trunk.
At its top, it reaches a crowning width of 33.75 square meters.
Kapok, which usually blooms in spring, is the city flower of Guangzhou, symbolizing a kind of pioneering spirit striving to make progress.
Every year, the kapok tree, which usually blooms between February and April, is one of the major attractions for many tourists from around the world.
To attract tourists and better beautify the city, Guangzhou City Bureau of Forestry and Landscaping has constructed and upgraded a total of 30 destinations for locals and tourists to enjoy the red flower, also known as the flower of heroes, since 2015.
In addition to Sun Yat-sen Memorial Hall, which is on the city's busy Dongfengzhong Road, other major destinations include Baiyun Mountain, Haizhu Square, Dongshanhu Park, Yingxiong Square, Kapok Village in the city's Conghua district and other major scenic spots and streets and road in the city attract visitors.