Mountain road leads to better life
By LI HONGYANG | China Daily | Updated: 2021-02-23 08:45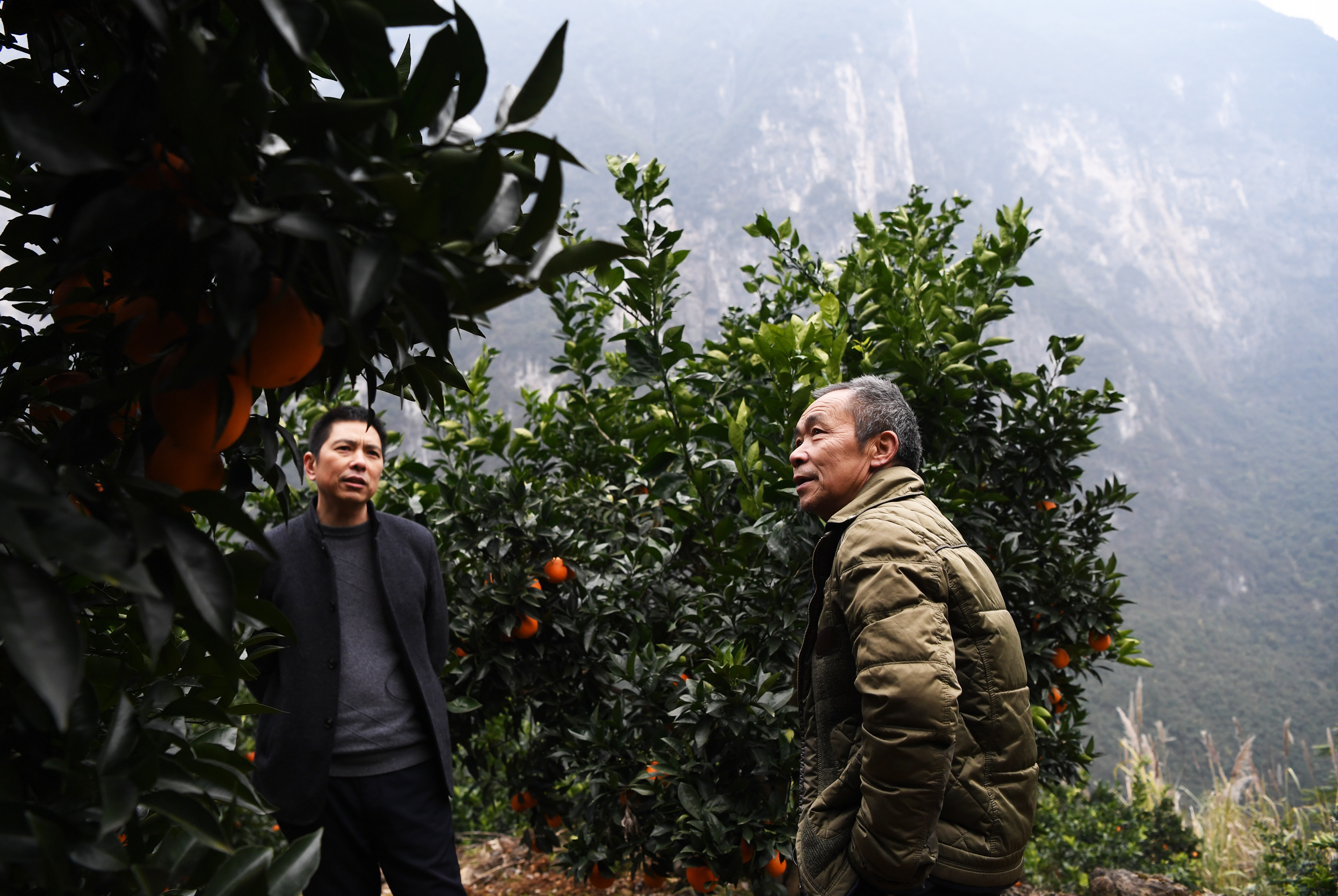 Residents of Xiazhuang, Chongqing, used to risk their lives whenever they ventured out of the mountain village.
Surrounded by steep cliffs about 1,000 meters high, there was only one pathway out of the village, and it took villagers three days to walk to the main town.
In the four decades to 1997, 23 people had died from falling off the cliff while cutting firewood or commuting to the county seat, and 75 people had been injured or disabled while doing the same activities, village head Mao Xianglin said.
As a local saying goes, it is even hard for birds to fly out of the village.
Mao, who had been in his position for two years, summoned nearly all Xiazhuang's 400 villagers for a meeting in 1997 and suggested building a road snaking along the mountains.
"Almost no villager agreed because they had no money, no machines and no confidence to take on the tough project," the 61-year-old said.
"Mountains had isolated us from the outside for generations. We had to do something to ensure the next generation could have a good life."
Later that year, around 100 people volunteered to do the work after some persuasion from Mao, who had done some fundraising for the project.
They spent seven years building an 8-kilometer road.
Workers dangled from ropes and used hammers and drills and even explosives to create the road. Falling rocks and other perils led to the deaths of six villagers during construction.
Recalling the difficulties, Yang Hengshuang, a villager who took part in the construction work, said, "During my work on the middle of the cliff, my legs couldn't stop shaking, especially when I looked at the abyss below my feet."
To ensure the safety of other villagers, Mao lowered himself down first to check for potential dangers at the construction site.
"I initiated the project and took responsibility," he said.
To raise the first round of funding for construction, Mao's mother lent him 700 yuan-her entire pension-and he applied for a 10,000 yuan loan in his own name. Villagers raised about 4,000 yuan.
During construction, they lived in caves. When they slept at night, they tied a rope around their waists with the other end tied to the root of an old tree to make sure they did not fall off the cliff.
In August 1999, a 26-year-old villager was hit in the head by a rock while working and died.
"I felt guilty, but if we stopped building the road, more people would die while commuting," Mao said.
The next month, Huang Huiyuan, 36, was struck by a huge rock and knocked into a ditch more than 300 meters below.
Huang's death temporarily stopped the project.
When all the villagers gathered to mourn Huang, his father, then 72, said: "Despite my son's death, I hope all of us can continue with the construction. The effort is needed to build the road that can rid us of poverty."
Feeling encouraged, village workers carried on.
When the road was completed in 2004, it enabled many villagers to venture out and find work.
Incomes increased temporarily as a result, but Mao wanted Xiazhuang to prosper.
The villagers had been planting potatoes and corn, earning meager incomes.
Mao introduced lacquer trees, but they died due to the unfavorable climate. He then tried raising goats and silkworms, but they failed, too.
"I am not educated, and my ignorance held back the village's economy," Mao said while reviewing his mistakes at a public meeting in the village.
In 2014, he invited agricultural experts who suggested planting citrus, peaches and watermelon on 53 hectares of land.
About 100 migrant villagers came back to plant fruit, and young people returned to sell agricultural products through livestreaming or teach in the village's primary school.
In 2019, the per capita income of villagers reached 12,670 yuan ($1,960), 40 times more than in the 1990s, the local government said.
Mao, who will retire in five years, said he plans to focus on ecotourism and widen the current road.
"Although the conditions are better, the spirit of the Xiazhuang people can't be lost," he said.
"It has to be passed down from generation to generation."