Intl panel discusses sustainable development of info tech in Shanghai
By XING YI in Shanghai | chinadaily.com.cn | Updated: 2021-02-23 12:38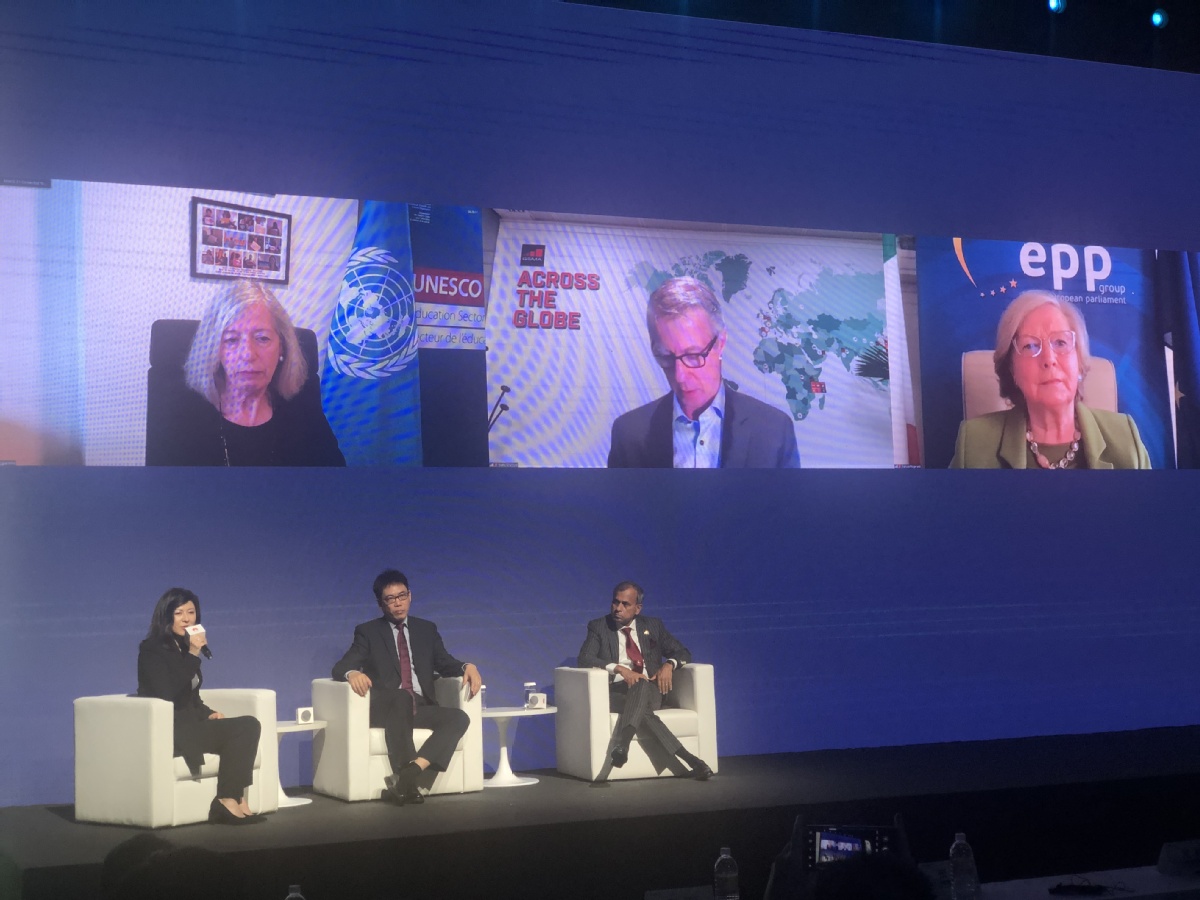 Officials from the United Nations, ministers from five countries and industry experts discussed the use of information and communication technology to achieve sustainable development across the world in a forum hosted on Monday in Shanghai.
Themed "Connected for Shared Prosperity", the forum was hosted by Huawei, the Global System for Mobile Communications Association, Fudan University and The Paper ahead of the annual Mobile World Congress Shanghai that began on Tuesday.
Siddharth Chatterjee, the UN coordinator in China said, "Digital technology can help us expedite the transformation towards a low carbon future…We must advance policies and practices to accelerate sustainable development goals."
Stefania Giannini, USESCO's assistant director-general for education, said that information and communication technologies play a crucial role in ensuring educational continuity, making education more inclusive, and providing lifelong learning solutions through interactive websites, online libraries, and video courses.
European Parliament Member Frances Fitzgerald said that 5G has the potential to positively impact people's lives and well-being in areas such as health, education, and food production.
The Director General of the GSMA Mats Granryd said, "In 2016, the mobile industry was the first to fully commit to the 17 SDGs. And we have been at work ever since, contributing to every one of the 17 goals, including climate action, digital inclusion, and sustainability."
Catherine Chen, senior vice president at Huawei, said it is the company's belief that technology will benefit all humans, and that digital technologies can facilitate the UN SDGs.
The company has taken initiatives in the reduction of plastics in their phone packaging, partnered with recycling companies and provided solutions for the building of smart solar plants and wildlife protection.
Ministers in charge of the information and communication sectors from Spain, Malaysia, Portugal, Thailand, and Hungary also joined the discussion and spoke about their plans in developing the communication industry.