'Senior care beds' reduce cost of elderly care
By Zhao Xinying | chinadaily.com.cn | Updated: 2021-02-23 18:22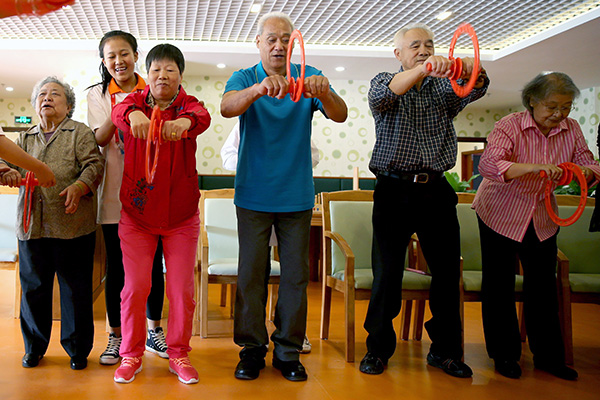 The creation of "senior care beds" has helped reduce the burden of taking care of the elderly for many Chinese families, a senior civil affairs official said at a news conference on Tuesday.
Gao Xiaobing, deputy director of the Ministry of Civil Affairs, said there are three ways people spend their lives after retirement: At home, in a community, or at a senior care organization.
Most seniors in China prefer to spend their lives after retirement at home with their children and relatives.
However, as the elderly population grows and the number of elderly people who've lost the ability to take care of themselves increases, burdens on Chinese families are mounting, she said.
To solve the problem, the ministry and the Ministry of Finance are piloting an innovative "senior care bed" project across the country, she said.
In the project, senior care organizations help families to transform the home environment and facilities into those suitable for elderly people.
Instead of spending their lives at senior care organizations, elderly people stay at home and staff members from the organizations visit them regularly to offer care and other services they need.
For elderly people, they can not only receive services and care without leaving the environment they are familiar with, but also save the cost of going to expensive senior care organizations, Gao said.
For organizations, they can save the expense of obtaining land and constructing buildings. Research has shown that the cost to transform a senior care bed at home is only one-fifth of that to construct a bed at a senior care organization, she added.