Food security is top priority even in new five-year plan
China Daily | Updated: 2021-02-24 06:55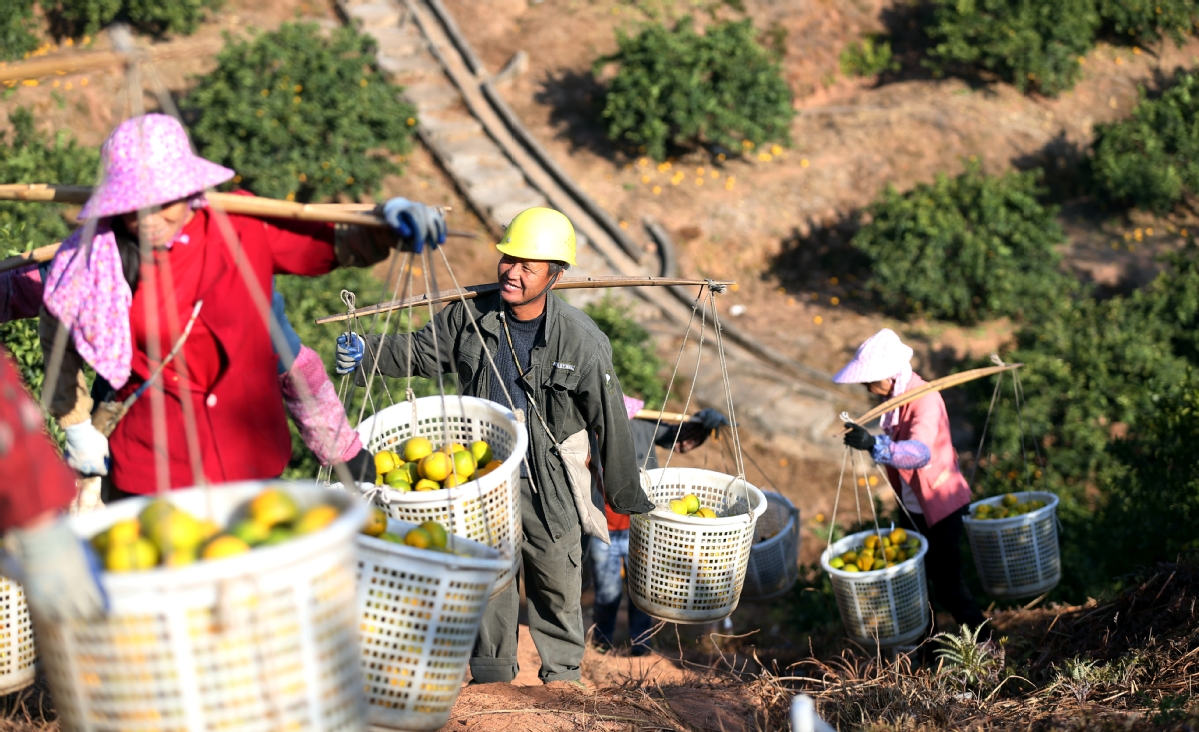 China will implement the strictest agricultural land protection system, such as adhering to the"1.8 billion mu (120 million hectares)" of cultivable land red line to ensure food security, Minister of Agriculture and Rural Affairs Tang Renjian said at a recent news conference.
The country has largely weathered the impact of the novel coronavirus on agriculture and maintained a steady momentum of agricultural and rural development in 2020, bringing the 13th Five-Year Plan (2016-20) to a successful end.
The Communist Party of China Central Committee and the State Council, China's Cabinet, issued a guideline on Sunday promoting rural vitalization and accelerating agricultural and rural modernization, which, as the 18th No 1 central document released by China since the 21st century, outlines a new blueprint for rural vitalization.
The document sets clear goals for work related to agriculture, rural areas and farmers during the 14th Five-Year Plan period (2021-25), including making significant progress in agricultural and rural modernization, consolidating achievements in poverty alleviation and improving the rural ecological environment.
China has eliminated absolute poverty, but the low income of farmers and their poor living conditions are hurdles to realizing full modernization. In the next five years, China will strive to make greater progress in rural construction. However, there is sometimes a tendency of using cultivated land for non-agricultural purposes, which, if allowed to continue, will affect the country's food security. The No 1 central document re-emphasizes the cultivable land protection system to ensure China's grain output stays above 650 billion kilograms a year.
China has a large population but limited land and such national conditions decide it must go all out to feed its 1.4 billion people. Given the increasing uncertainties in the international agricultural product supply market because of the global outbreak of the novel coronavirus, China must keep its national food security in mind to be able to cope with uncertainties brought about by changes in international situations.
Only by increasing its overall grain production and ensuring basic grain self-sufficiency can China truly achieve food security.