Modernization key to realizing ultimate goal of grain security
China Daily | Updated: 2021-02-26 07:09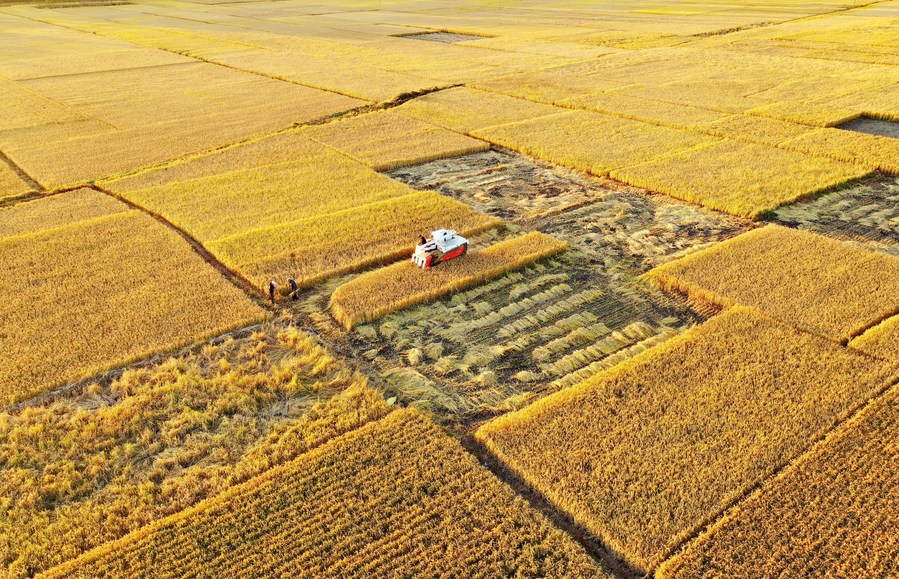 Although China has registered bumper grain harvests year after year, and weathered the test of the novel coronavirus outbreak, its grain supply and demand figures have been neck and neck for a long time.
Given the growing uncertainties in the international food grain market, China should not be complacent about grain security and should go all out to boost grain production. The global spread of the novel coronavirus has increased the shortage of grains, and raised grain prices the world over, raising new concerns about food security in China.
That explains why the just-issued "No 1 central document" is focusing on food security, saying China will improve the ability to ensure supply of grains and other agricultural products.
The document will increase the determination of local governments to better promote grain production and ensure a good grain harvest. Only by unswervingly focusing on grain production and keeping agricultural policy devoted to grain production, can the country effectively respond to various challenges at home and abroad.
As a country with a 1.4 billion population, and rising consumer demands, China should always keep an eye on its food supply and demand figures. It is necessary for the country to grow and store as much grain as possible and increase food security to be able to effectively respond to any emergencies.
China should boost its overall grain production capacity by relying on technology. It should take tough measures to protect cultivable land, strictly cling to the"1.8 billion mu (120 million hectares)" of cultivable land red line, and resolutely prevent the use of cultivable land for non-agricultural purposes. At the same time, some solid policy guarantees, such as stable grain purchase and subsidy measures, should be introduced to increase farmers' enthusiasm for growing grain.
Considering the challenges to China's grain security, the country should strive to build a modern rural industrial system, a modern agricultural production system and a modern agricultural management system, and hasten the agricultural modernization drive to realize the ultimate goal of grain security.