Seniors still pining for the puck
Share - WeChat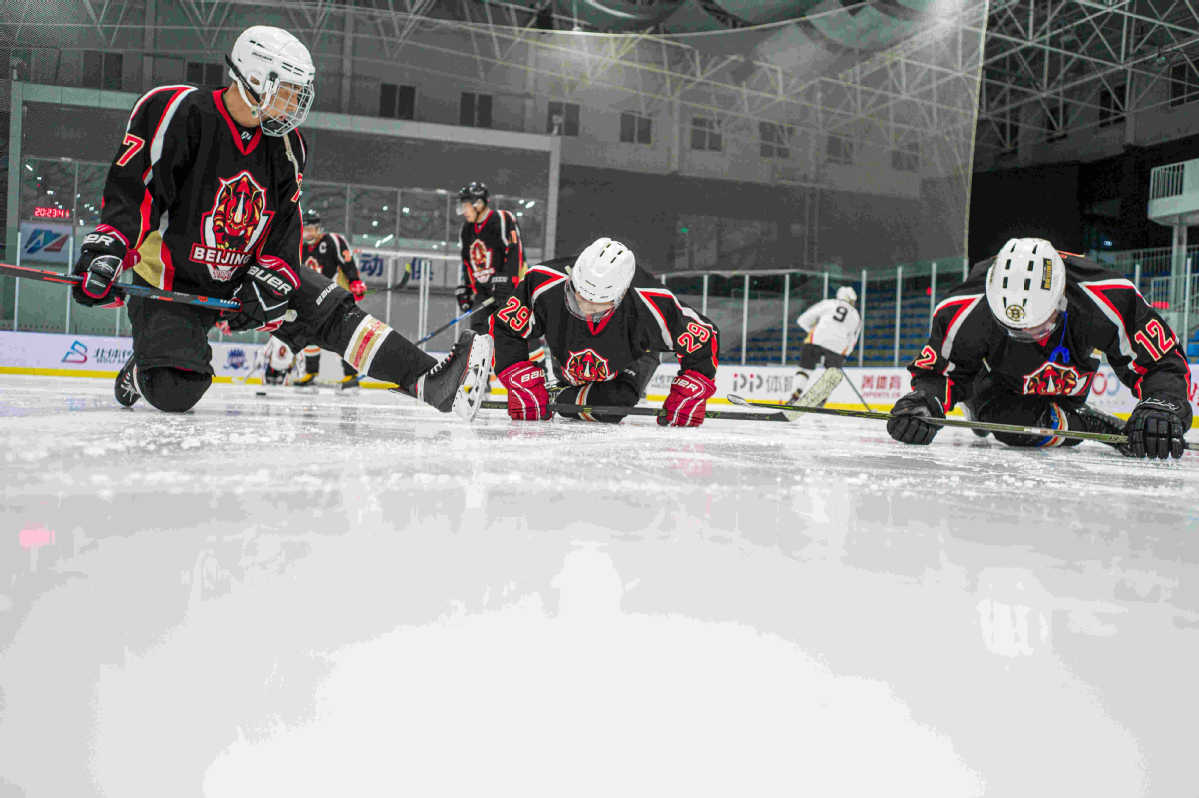 Beijing's successful Winter Olympics bid reignites passion in former would-be hockey pros
It's common to watch players vie for control of the puck while swiftly skating across the ice during hockey games. Those who go to the Beijing 1979 team's regular matches, held twice a week, might not notice anything different.
In fact, the players glide on the ice so effortlessly, one can hardly tell that most of them skating on the rink are age 60 and older.
Most of the team is made up of students who attended the Beijing Shichahai Sports School's hockey classes in the 1970s. The classes were created to train young candidates for both the city's and the country's teams.
However, the classes were closed in 1979, ending most of the students' dreams of becoming professional players.
After Beijing's successful bid for the 2022 Winter Olympic Games in 2015, Chinese residents started participating in all kinds of winter sport events in the capital, and more rinks began operating in the city.
A group of students from those 1970s classes got inspired.
In 2015, nine of those students gathered on the rink in the Wukesong Ice Sports Center and started practicing. Gradually, more of their fellow alumni joined them.
They decided to establish a team and name it "1979".
Now, the team has 40 members with an average age of 60. Every Wednesday and Saturday, they break up into teams and play against each other at the Aozhong Ice Sports Center in northeastern Beijing, celebrating their passion for hockey.