Hansen takes first women's gold at Nordic world ski championships
Share - WeChat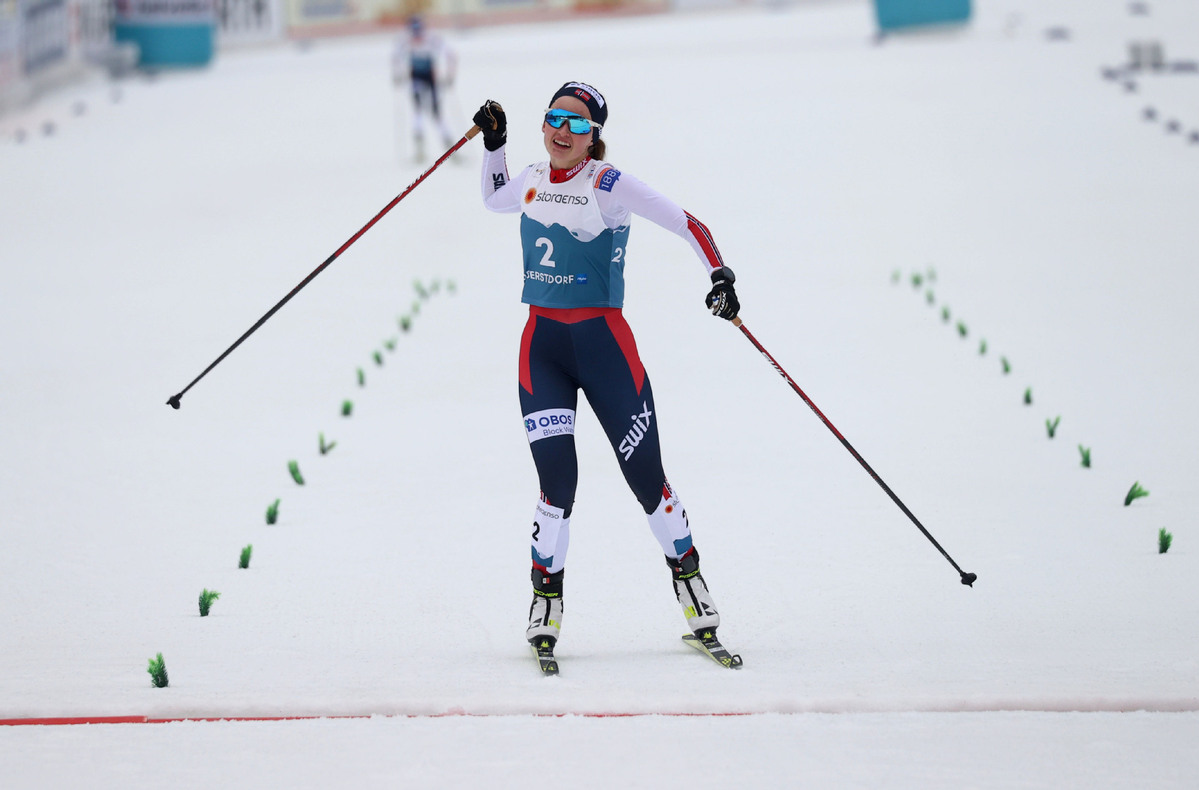 BERLIN - Gyda Westvold Hansen from Norway became the first-ever female world champion of Nordic Combined by claiming the gold medal at the Nordic world ski championships in Oberstdorf, Germany on Saturday.
Hansen dominated the event and won by 13.8 seconds. Her teammates, sisters Mari and Marte Leinan Lund swept the podium for Norway by finishing second and third respectively.
In the ski jumping leg, five athletes jumped over 100 meters and Mari Leinan Lund came out the winner with 107 meters and 127.8 points, which earned her a three-second lead on Hansen.
Hansen jumped 102.5 meters but struggled with her landing, claiming 127.0 points. Germany's Svenja Wuerth was third with 101.5 meters and 121.9 points, and started her race 24 seconds behind the two Norwegians.
By the 1.6 km point of the race, Hansen had overtaken Mari Leinan Lund and led the race by 11.1 seconds. From there, she kept a distance of 10 to 15 seconds ahead of the rest of the field.
Marte closed the gap to Mari on the last lap and even took the lead shortly after the 4.1 km intermediate time, but crashed on the downhill into the stadium, allowing her sister to pass her again.
Despite Marte's mishap, Japan's Anju Nakamura was unable to make up the last 10 seconds, meaning the podium was an all-Norwegian affair.
Title favorite Tara Geraghty-Moats from the United States who finished a disappointing 18th in the jumping part, made up one minute and 20 seconds on her 5 km but had to be satisfied with fifth place in the end. She was followed by an Italian duo of Annika Sieff and Daniela Dejori.
The men's team race will be staged on Sunday.