HSBC bonuses signal company's change of focus to Asian market
By JULIAN SHEA in London | China Daily Global | Updated: 2021-03-01 09:23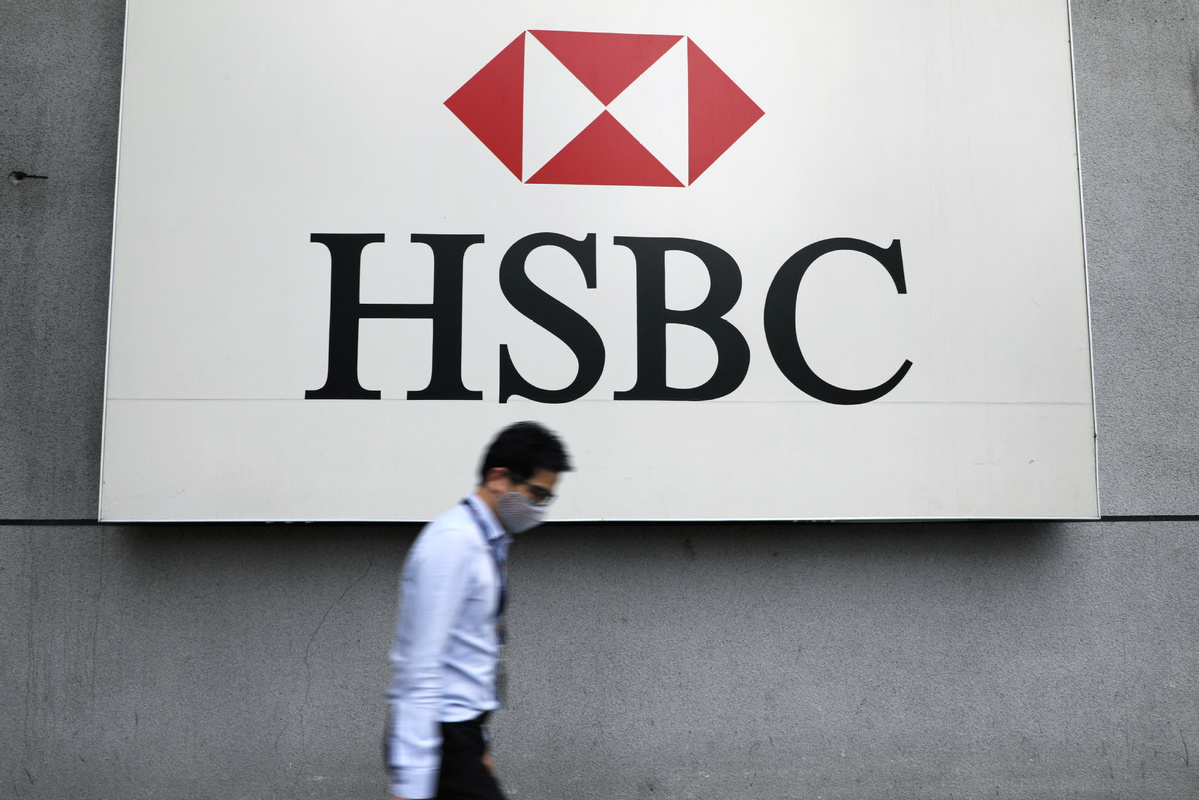 International banking group HSBC has sent another signal that it is looking to increase its focus on activities in Asia after it was revealed that the number of staff based in Europe who earned one million euros ($1.2 million) or more in 2020 was 324, down from 420 the previous year.
This news comes shortly after it was reported that HSBC's equities trading unit in London is to be reduced in size, with some jobs being lost and others relocated to Paris or Hong Kong.
Website Financial News reported that in the time of COVID-19, the Bank of England has advised lenders in the United Kingdom to show restraint in bonuses paid to senior staff, and in the case of HSBC, among the elite group of employees known as material risk takers, the average figure fell by 11 percent from the year before.
Overall, the company's bonus pool for 2020 was reduced by 20.4 percent, and there was a sharp increase in severance payments.
The Financial Times has reported that the company plans to retreat from business in the west and invest up to $6 billion in operations in the Hong Kong Special Administrative Region, the Chinese mainland, and Singapore, with chief executive Noel Quinn saying it "will move the heart of the business to Asia, including leadership".
Fourth-quarter profits are expected to have plunged by 50 percent, but with its Asian operations having performed well during this time, performance-related pay has been better for HSBC workers in that region.
Quinn said the transformational effect of the novel coronavirus pandemic would leave a lasting effect on the way HSBC looked and operated in years to come, and also in where it operated.
"We have got to face reality, the world has changed," the Financial Times quoted him as saying. "Our travel and premises costs will be a lot less than they were pre-COVID," he said, adding that the company would "adopt a more flexible working environment" and would be jettisoning some of its more expensive working premises, although not in its birthplace, Hong Kong, or its iconic London headquarters, in Canary Wharf.
The company's chairman Mark Tucker added that investors needed to be won back and their recent scepticism overcome, with the bank demonstrating its adaptability and forward thinking.
"In 2020, we experienced economic and social upheaval on a scale unseen in living memory," he said."
"The external environment was being reshaped by a range of factors, including the impact of trade tensions between the United States and China, Brexit, low interest rates and rapid technological development."